This week's #museummonday feature is the Athens War Museum. Housed in one of the more unusual looking buildings in Athens, it is spread out over four floors, and exhibits weapons and memorabilia connected with the Greek Armed Forces.
The museum is not hard to find. It's the place with all the artillery and planes outside it. No tanks though, which I found slightly disappointing. Its actual address is Vassilissis Sofias Avenue, Athens, Greece, and the closest metro station is Evangelismos. The current opening hours are between 09.00 and 19.00 in the summer, and until 17.00 in the winter. The museum is not open on Mondays. However, as with all museums in Athens, opening times are subject to change, so if you want to check before you visit, contact them on TEL: 210-7252974 – 5 – 6.
Athens War Museum
Few countries have known so much conflict and instability since their creation than Greece. The Greek War of Independence, The Balkans War, World War 1, World War 2, the Greek Civil War.  For over 140 years, it barely seemed to get a moment's peace. It is hardly surprising then, that the Athens War Museum is such an important place. It serves as a poignant reminder of the struggles of the past.
The museum was split into several sections. Each one of these sections covered the major conflicts that I have already listed, except one. The Greek Civil War was strangely absent. Unless I missed a room somewhere of course – If I did, please comment below so that I go back and check it out! If it is absent though, I wonder why?
Understandably, World War 2 was extremely prominent. Along the walls, were stories of naval battles, resistance fighters, and fighters trained overseas. One of the more interesting stories, was that of the 'Sacred Band' or 'Sacred Squadron'. These were in effect a Greek special forces unit, which was initially made up mainly from officers.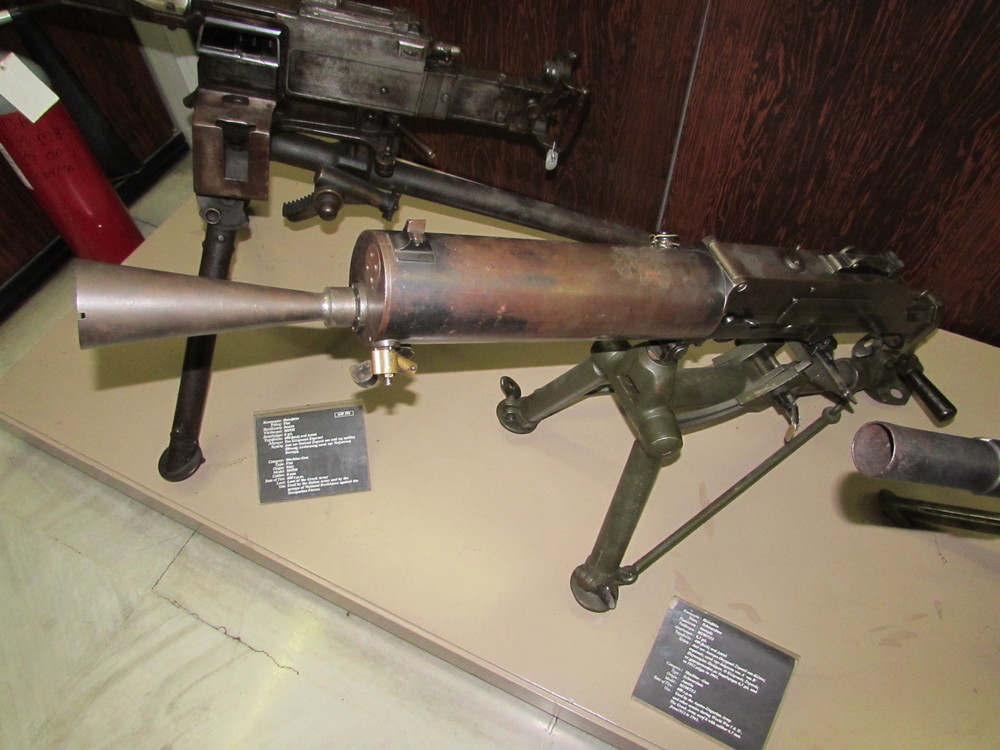 Some of the guns from this era had a brutal, elegant simplicity about them. There was no time for individuality in an age where weapons were mass produced to kill an enemy en masse.
The Athens War Museum is one of the 'must see' museums in Athens. Kids will enjoy the exhibits as much as adults, and I would advise to set aside between 1 and 2 hours in order to get the most from it. The Byzantine and Christian Museum is right next door, and so it would be possible to visit them both on the same morning or afternoon.
If you are interested in finding out about the other museums in Athens, then check out this post – Museums in Athens