At the end of each year, I always like to think about where I would like to travel to next. Here's a look at my 2017 travel plans.
2017 Travel Goals
I think it's always important to set some goals before making plans. After all, you need to know what you want to achieve before you commit yourself to it!
The same applies for making travel plans. Whenever I plan a long term trip, it is with some sort of goal in mind.
It might be to complete a personal challenge, such as cycling from England to South Africa. Or, it might be to learn more about ancient civilisations, such as when I backpacked around Mexico. These are my 2017 travel goals:
Visit at least 3 new countries
Cycle 1500kms on a bicycle tour
Experience a Vipassana Meditation Retreat
Of course, goals shouldn't be limiting. I won't be restricting my travel plans to solely accomplishing these goals, and will take every opportunity I can to travel more in 2017!
Visit 3 New Countries In 2017
I've never been one for ticking countries off a list. In fact, I can't even tell you how many countries I have visited. It's probably over 50 but less than 100? I really don't know.
Maybe one day I WILL make that list, but it's not this day. What I do want to do in 2017 though, is visit 3 new ones. Here's what I have in mind so far.
Portugal (flights already booked for May)
Poland (This will probably be for a long weekend, in either Warsaw or Krakow)
Georgia (Still researching)
A 1500km Bicycle Tour
As you have probably gathered from reading my blog, bicycle touring is very much in my blood! It won't be possible for me to undertake a long distance, multi-month bicycle tour in 2017 though.
Instead, a 2 or 3 week bike tour is more likely. I aim to cover 1500kms during that time, although the route is still to be decided. At the moment, I think a bicycle tour in Greece or Albania is most likely as part of my 2017 travel plans.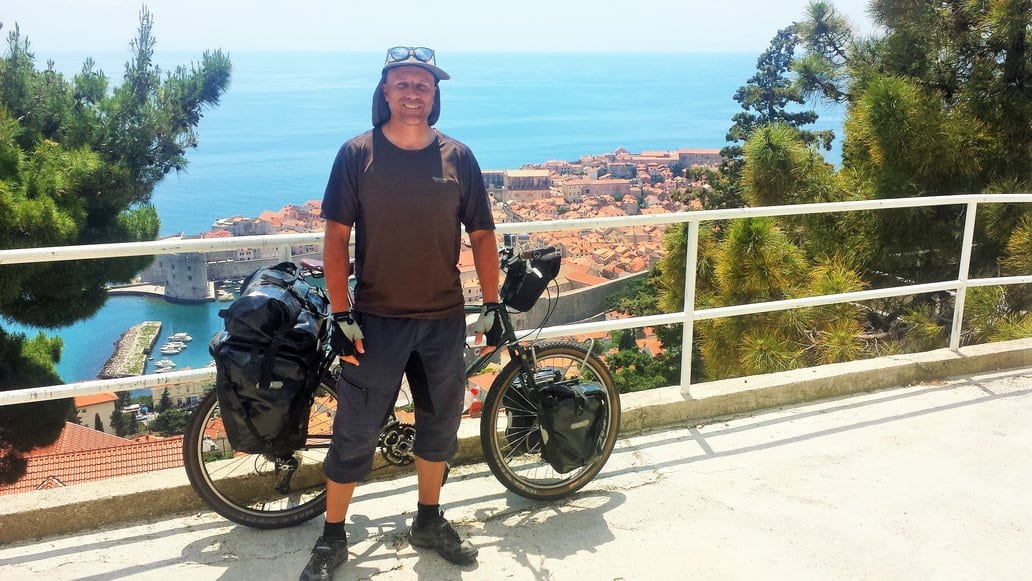 Experience a Vipassana Meditation Retreat
This is going to be a very unique experience in 2017! Basically, the idea is to attend a meditation retreat for 10 days, in order to experience self-transformation through self-observation.
Now, people who know me may laugh as I often talk about such things as 'boring hippy shit'! Perhaps the fact that I have spent the last year consciously aiming to improve myself through self-development has opened my mind a little more. I am also attracted to the idea of a 'digital detox'!
What has this got to do with travel though? Well, the idea would be to travel to another country and visit a retreat there. I could even combine it with my goal to visit 3 new countries. Technically, I could combine all my goals together into one longer trip! We will see.
Find Out More About My Goals For 2017
If you want to find out more about my 2017 travel goals, as well as goals I have set for other areas of my life, check out the video below.
It might also interest you if you want to find out more about how to earn money online in order to fund long term travel. Over the next few months, I will be putting out a series of videos on this subject, as well as describing online business models that you can easily replicate. I hope to see you on YouTube soon!

Looking for more travel inspiration? Check out these posts: