The Best Packing Cubes for travel will help packing for your next vacation a breeze! It doesn't matter if your are flying with carry on, taking a suitcase on honeymoon, or cycling around the world. Packing Cubes will make efficient use of the space in your bag, and keep you organized.
Best Travel Packing Cubes
Packing Cubes do far more than simply separate your T-shirts from your shorts. They can help you keep organized as you travel, and make things easily accessible.
Packing cubes can also prevent clothes from becoming damaged and keep them neater. If you have mastered the art of 'rolling clothes', you will also have crease free clothes, no matter where you are in the world!
Best Packing Cubes For Travel
My top picks for the best packing cubes for travel. Each one of these packing cubes is designed to last, and will keep your clothes neatly packed and compressed. The best travel accessories you'll ever use!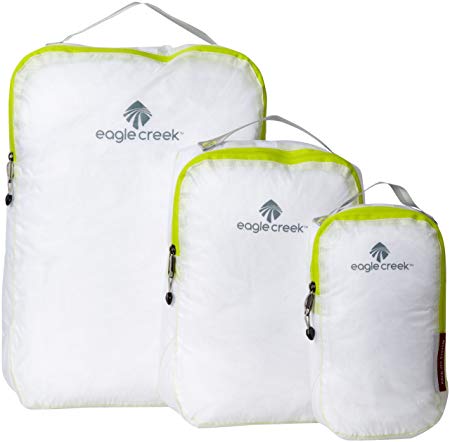 What is a packing cube?
The best packing cubes for travel are essentially made up of a lightweight fabric on five sides, with the sixth side being made of a fabric mesh.
This means that when you have packed your travel clothes inside, you can tell what is in each cube. They generally come in different sizes, and so you will need to use your own judgement which will be best for you.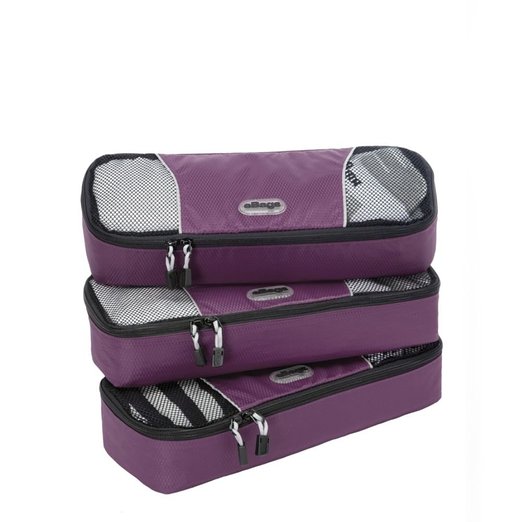 Are Packing Cubes for You?
I can only go by my own experiences here.
I spent years backpacking and cycling around the world, keeping my clothes in plastic carrier bags. Inevitably, this became a disorganized mess, with clean clothes mixing with dirty clothes.
After swapping to using packing cubes, I genuinely saw the light, and wondered why I didn't think of it earlier!
Are Travel Packing Cubes Expensive?
The simple answer is, no they are not! You can buy sets of three for $11.00 or less. At this price, it would seem crazy not to try them!
The more expensive ones will last you longer though. I have been using an Eagle Creek packing cube
for over 10 years now. It has survived cycling from England to Cape Town, and Alaska to Argentina. And it's still going strong!
If you pay a little more, the best packing cubes will also last you for years.
Pin this guide to best packing cubes for later
If you are still not sure if you need packing cubes for travel
, then check out this video below. It's full of great travel packing tips, and shows you just how it is supposed to be done!