These Athens day trips will take you to key attractions in Greece such as Delphi, Cape Sounion, Meteora and more. Enjoy the myths and monuments of Ancient Greece with these day trips from Athens!
Day Tours From Athens
Athens is a fantastic city to visit for a few days, with an abundance of things to see and do. It also makes a great base from which to see some significant sights in Greece.
By staying an extra day or two in the city, you could choose Athens day trips to UNESCO World Heritage sites, Greek islands, and ancient sites dating back thousands of years.
Whilst each one of these can be visited independently, an organised tour is convenient for most people. Normally, tours also come with the benefits of an experienced guide who can give insights and explain more about each place.
Having lived in Greece for nearly 5 years now, I've compiled a list of the best trips from Athens you might want to choose from. Each one of these tours is available on the Get Your Guide tour booking platform – a super reliable and trustworthy site that I use myself on all my travels.
Best Athens Day Trips
These are the most popular day trips from Athens:
---

1. Cape Sounion Sunset Tour
Visiting the Temple of Poseidon at Cape Sounion for sunset is possibly the most popular tour from Athens. The position of the Temple and the view it gives as the sun slowly sinks into the sea is simply amazing!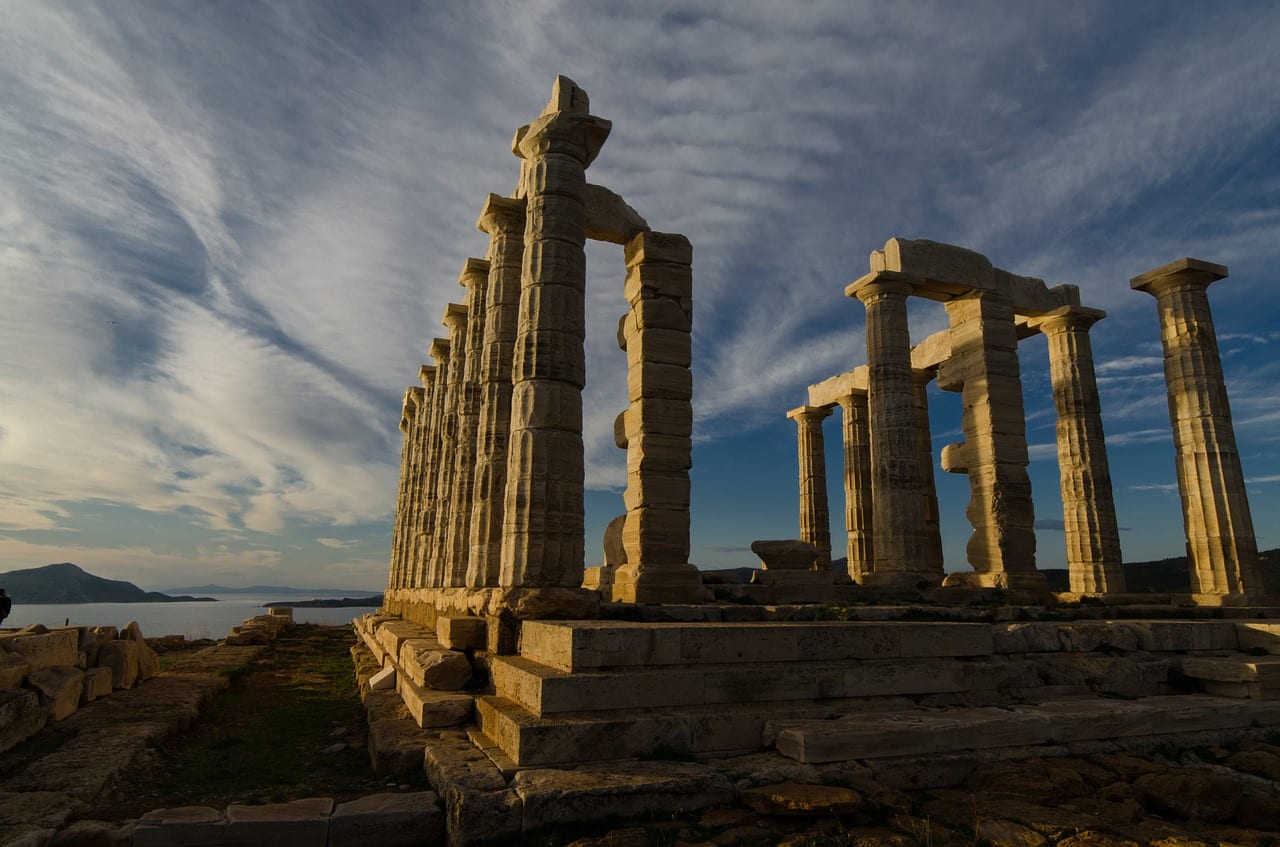 Typically, tours start later in the afternoon during the summer in order to have a good timing with the sunset. Tours may start earlier in winter when daylight hours are shorter.
The Cape Sounion sunset tour is a good choice for people who have 2 days in Athens, and want to fill in the afternoon on day 2 after having seen the city highlights.
There are a few Temple of Poseidon at Sounion trips from Athens to choose from. Each one varies slightly on what it offers, so choose the one that looks best for you.
My top choices for Cape Sounion Sunset Tours are: ** Sounion Sunset Tour **
---

2. Delphi Tour from Athens
The remarkable UNESCO World Heritage Site of Delphi is one of the most famous historic sites in Greece. Once considered to be the center of the world, travelers in ancient times would visit here to receive prophecies from the Oracle.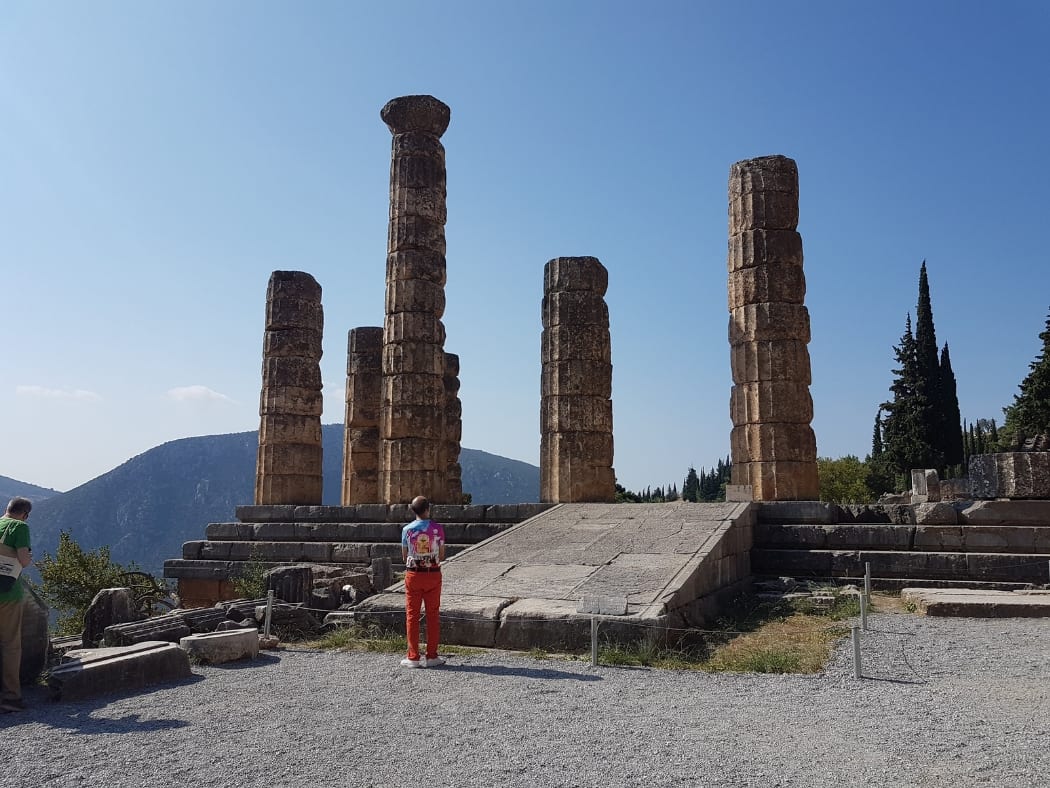 Today, the magnificence of the site can still be felt, as it's situated in a beautiful area, backed by mountains. It's very easy to see why the Ancient Greeks considered Delphi to be a sacred place.
A guided Delphi tour from Athens will allow visitors time to explore the site, visit the very informative museum, and soak in the views of the area. Many tours will also stop at the nearby mountain town of Arachova for lunch, which itself is a lovely place.
My top choices for Delphi tours from Athens are: ** Delphi Guided Trip From Athens **
---

3. Greek Island Tours from Athens
Greece is famous for its islands such as Santorini and Mykonos, but those islands close to Athens shouldn't be overlooked either. Many can be visited on a day cruise from Athens such as Hydra, Poros, and Aegina.
The most commonly visited islands near Athens that can be visited by organised day trip are known as the Saronic Islands. While ferries do run between the islands from Athens, organised day cruises use dedicated boats.
Personally, I would only suggest taking the Athens island day cruises if you will not be visiting any other islands during your vacation in Greece. I have previously taken a 3 island day cruise from Athens and found it a little rushed.
Don't let me put you off though! Take a look at this selection of Greek island cruises from Athens, and decide for yourself!
My top choice: ** Full day Saronic islands tour **
---

4. Mycenae and Epidaurus Tour from Athens
The Peloponnese, just an hour way from Athens, is an area rich in history and ancient history. Tow of the most significant sites are Mycenae and Epidaurus.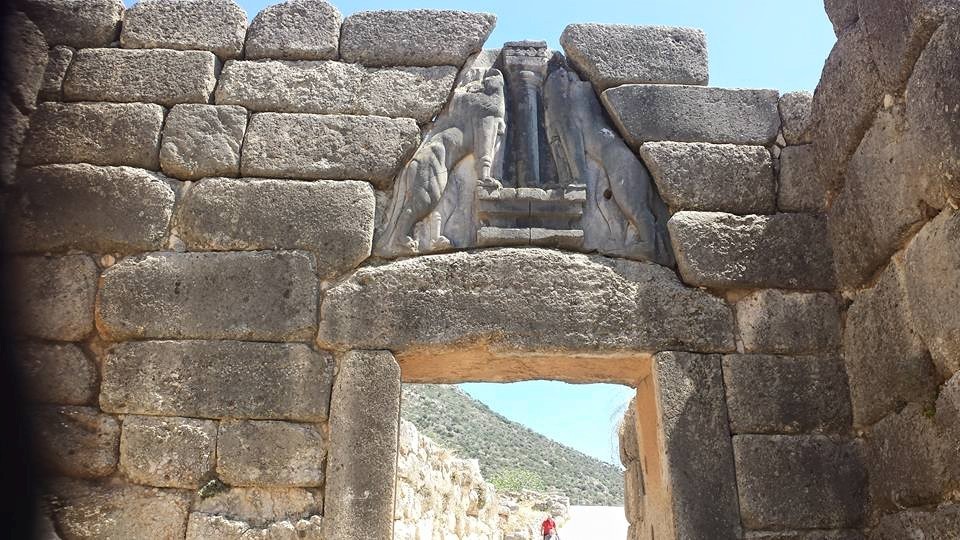 Both Mycenae and Epidaurus are UNESCO World Heritage sites, and can be visited together on a day trip from Athens. There is often a brief stop at the famous Corinth Canal for photos along the way.
Mycenae is a fortress city that dates back to 1600 BC. This is thought to be the center of the powerful Mycenaean civilization, who dominated Greece and beyond in the Bronze Age.
It also has one foot in legend and mythology, with a golden death mask that was discovered here being linked with King Agamemnon from the Iliad and Troy fame!
Epidaurus is a more recent site, with the theatre being built in 340 BC. The acoustics of the theatre are incredible, and you can literally hear the sound of a pin dropping on stage from even the seats furthest away.
Here's my top selection of Mycenae and Epidaurus excursions from Athens: ** Mycenae and Epidaurus Tour **
---

5. Full Day Trip to Nafplio and Ancient Epidaurus
Nafplio is often considered to be one of the prettiest towns in Greece. It's streets are filled with colourful flowers, and there are many boutique shops. Additionally, Venetian architecture is present in fortifications, a castle, and port.
This day trip from Athens is a good combination for people who want to visit a UNESCO site in Epidaurus, but also want to see a different side to Greek history in the form of the Venetian period.
Here's my top selection for the Nafplio and Epidaurus day tour from Athens: ** Nafplio and Epidaurus Excursion **
---

6. Ancient Corinth & Daphni Monastery Trip
When it comes to religious tours from Athens, this day trip is a good choice. In fact, the Daphni Monastery is also a UNESCO World Heritage site – it's just not as high profile as places like the Acropolis and Delphi!
This 11th century Byzantine monastery has superb mosaics and artwork, and is a real treasure. It's definitely best visited with a guide, who can explain the significance of the iconography and artwork.
After leaving the monastery, the tour continues toward Corinth Canal where there's time for photos, before arriving at the site of Ancient Corinth. Your guide will explain how St. Paul lived and preached here for two years, along with the history and significance of the area.
My tops choice for this tour is: ** Corinth and Daphni Tour **
---

7. Full Day Trip to Meteora
The otherworldly landscape of Meteora seems a total contrast to the usual images that people have of the Greek landscape. Here, strangely eroded rock formations dominate, on top of which have been built massive monasteries.
This is an area with great religious and cultural significance for Greece, and whilst the monasteries may no longer be as peaceful as they once were, the importance of them is not to be underestimated.
As a day trip from Athens, this is really only possible on an organised tour. In my opinion, it's really better to visit for two days, but if you only ever the opportunity to visit Meteora once in your life, an excursion from Athens for the day is the next best thing!
My top choices for Athens trips to Meteora are: ** Full day Meteora Tour by train **
---

8. Marathon Day Trip with Winery Tour
We may associated the word Marathon with the famous race, and the Battle, but this area near Athens is also home to some fine wineries.
During this tour, you'll get to experience the historic side of Marathon by visiting the site of the battle and museum. In addition, there will be a winery tour and tasting, along with a stop at the lake, and a chance to find out more about Greek culture and history.
Take a look at the Marathon tour from Athens here: ** Marathon Sites and Winery Tour **
---
More Athens Travel Guides
Would you like some more ideas for itineraries, places to stay and what to see in Athens? Here's some travel guides to Athens you may find useful:
Pin these Day Trips from Athens
If you have a Pinterest board, you might like to use the pin below and add it. This way, you'll easily be able to find this guide to the best Athens day trips again later.