Despite the recent Coronavirus turmoil, the Olympic Flame was lit in Ancient Olympia today (Thursday 12th March 2020). Watch the ceremony here.
Photo via Pixabay: https://pixabay.com/photos/people-women-man-lighting-fire-2604058/
Licence info: https://pixabay.com/service/license/
Olympic Flame Lighting Ceremony
The lighting of the Olympic Flame in Ancient Olympia precedes each Olympic Games. 2020 was no different, although the ceremony was slightly subdued due to the Coronavirus crisis.
Normally, the ceremony is held in front of an international audience of nearly 3000 people at the birthplace of the Olympic Games. Today (Thursday 12th), the numbers were stripped back due to the Covid 19 situation.
Ceremony at Olympia
The ceremony accompanying the lighting of the flame is influenced by what is known of Ancient Greek customs. Young men and women dressed in pleated robes played their parts, a prayer was said to Apollo (the ancient Greek god), and there was dancing to the sounds of flutes and drums.
The Olympic Flame will now be passed from hand to hand over 8 days as it makes its way from Ancient Olympia to the Panathenaic Stadium in Athens in March. Here, the flame will be handed over to Japan on the 19th of March.
Want to know what visiting Greece is like in March? Read here: Greece in March
Flame Hand Over at the Panethenaic Stadium
Usually, the handing over ceremony takes place in front of a large crowd in the Panathenaic Stadium in Athens. This year, due to Coronavirus, it is doubtful if there will be an audience due to restrictions on crowd numbers.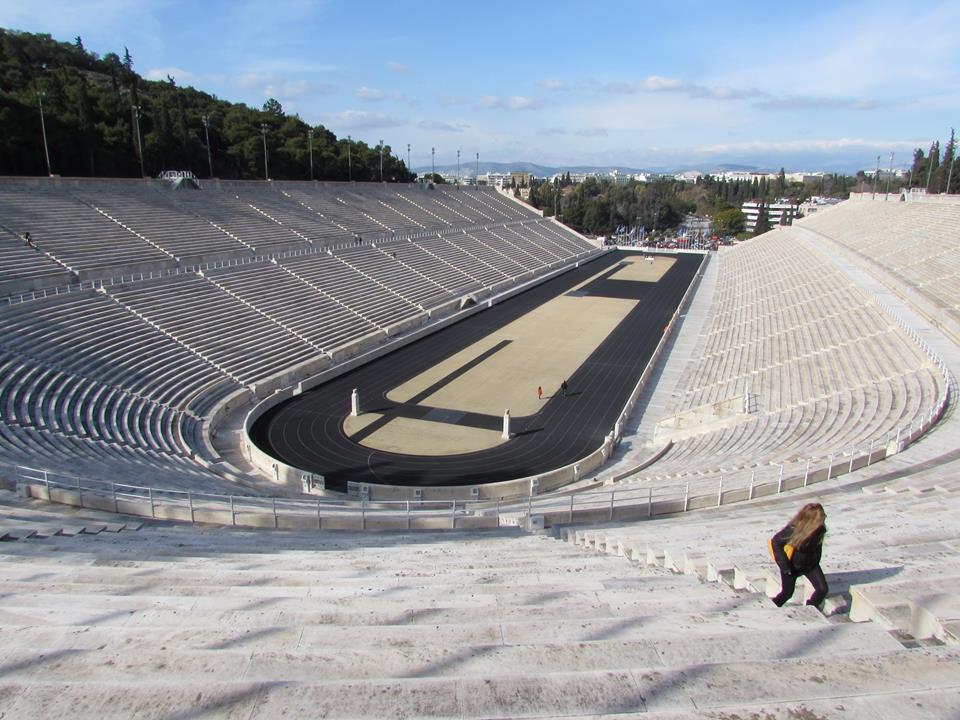 Watch the Olympic Flame Ceremony
If you would like to watch the Olympic Flame ceremony, you can take a look at the morning's events here:
You might also be interested in: