Virtual Reality has gone from a science fiction day dream, to a very real reality in 2016. With peripherals like Oculus Rift, PS VR, and the HTC Vive either out now or coming soon, consumer VR adoption is sure to be on the rise. Most excitingly, it may revolutionise the travel industry. Imagine seeing the Acropolis in Athens as it used to be? It may soon be possible.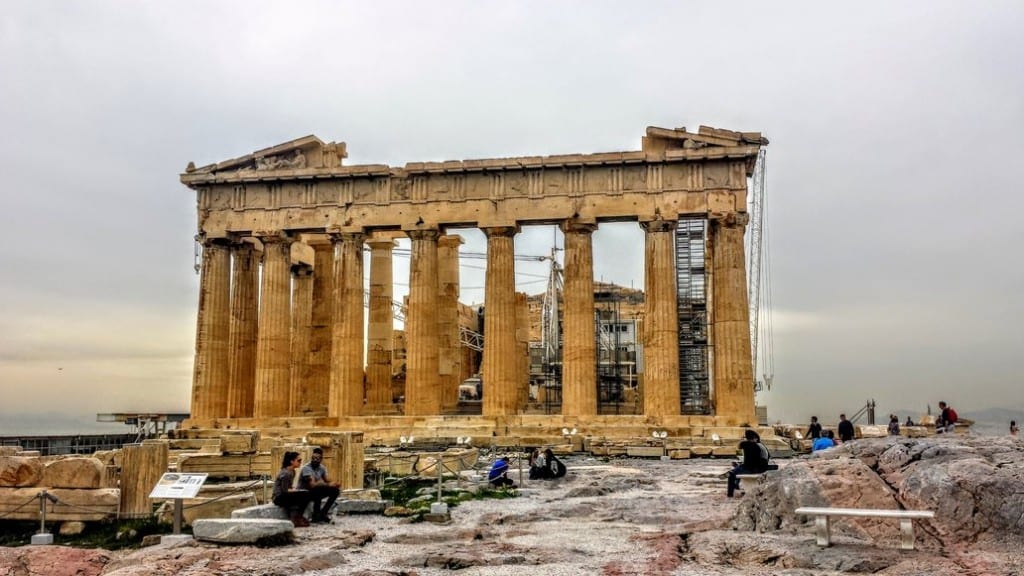 Virtual Reality and Travel
With the proliferation of this exciting technology, and the general pattern of components becoming cheaper over time, VR is projected to become a household item sooner than we think as prices eventually start trending downwards. It is also anticipated that VR will revolutionise certain industries. One particular sector that could see mass VR saturation is tourism.

Virtual Tourism
A major inhibitor of travel for some is cost. While VR will never fully replace the tangible feeling of being somewhere in real time, it will give users a chance to see parts of the world they maybe can't visit due to cost in a way that goes beyond watching a youtube video or checking out photo galleries. Beyond serving this need, virtual tourism can be a great promotional tool for travel agents and travel companies according to JustFly, giving potential customers a chance to preview their potential vacation before they commit to purchasing tickets and planning accommodations. Apps that serve this need already exist, and are slowly reaching individual touring companies. One company ahead of the curve on this is Destination BC. They have created a virtual reality experience that use as a promotional tool that showcases the outdoor beauty of the province of British Columbia in Canada. Lastly, virtual reality could be a great tool for educators looking to teach students about parts of the world in a tangible way without having to leave the classroom.
Cure your Fear of Flying
One particular aspect of travel that some find to be especially troubling is flying. Fear of flying is a common one due to the fact that it can be activated by numerous triggers during the overall flight experience. Whether it's cramped or tight spaces, heights, or bacteria, being in an airplane surrounded by people can be a nerve-wracking experience for those with various phobias or fears. So, what does this have to do with VR you ask? Common therapies for phobias tend to revolve around controlled and supervised exposure to one's fears or phobias. Many medical professionals are turning to VR as a means to do this for their patients as it presents the most lifelike representation of one's fears within a safe and controllable environment. While these therapies are still generally in their infancy, it is anticipated that it will become commonplace to use VR as a tool to augment mental health treatment techniques and potentially make those who live with fears connected to flying more comfortable as they travel.
Enhanced Tourism Experiences
While visiting the ruins of historic sites is obviously a valuable experience, imagine a tour where you could see both the present and the past all at once. VR will offer the opportunity for people to see sites like the pyramids and tombs of Egypt, the Acropolis in Athens, and other sites lost to time as they are today and in the past according to JustFly's review. While augmented reality is a slightly different school of technology, it is the same tech that powers the mega popular Pokemon GO app. This means we aren't far from having this technology applied to the tourism sector.