During this day of my bike tour from Alaska to Argentina, I cycled from Ambato to the town of Banos in Ecuador, famous for its thermal pools.
Cycling to Banos in Ecuador
Blog post written June 2010
Due to a combination of roadworks, bad signing and minor roads, the route today to Banos wasn't as straight forwards as normal, and involved stopping a number of times to confirm that the road I was on was the correct one.
After a couple of hours the road stopped rising, and I stopped off for breakfast. I have to say, that stopping for a breakfast in some random little roadside restaurant after an hour or two cycling is one of the highlights of my cycling day in Ecuador. It's food well earned!
Banos in Ecuador
After that, it was basically downhill all the way to Banos. Banos is famous for its thermal pools, but should perhaps be more famous for almost every other building being a hotel or hostal. Finding somewhere to stay was pretty easy !
Settled in, I went for a wander around the town. I'd ruled out a visit to the thermal pools on the grounds of having no swimwear, so instead, I though I would pretend to be cultured and visit the museum attached to the church.
Banos seemed to be every inch the tourist Mecca. As I wasn't carrying any guidebooks to Ecuador, and research about the place was my normal minimal, I decided to just wander around and look at the buildings around me.
A view from inside the church´s courtyard is shown above.
Latin American Christianity always has an element of death… Why the skull ??
Inside were a strange mixture of displays and artefacts, ranging from religious to archaeological and with a room of stuffed animals and animal skins in between.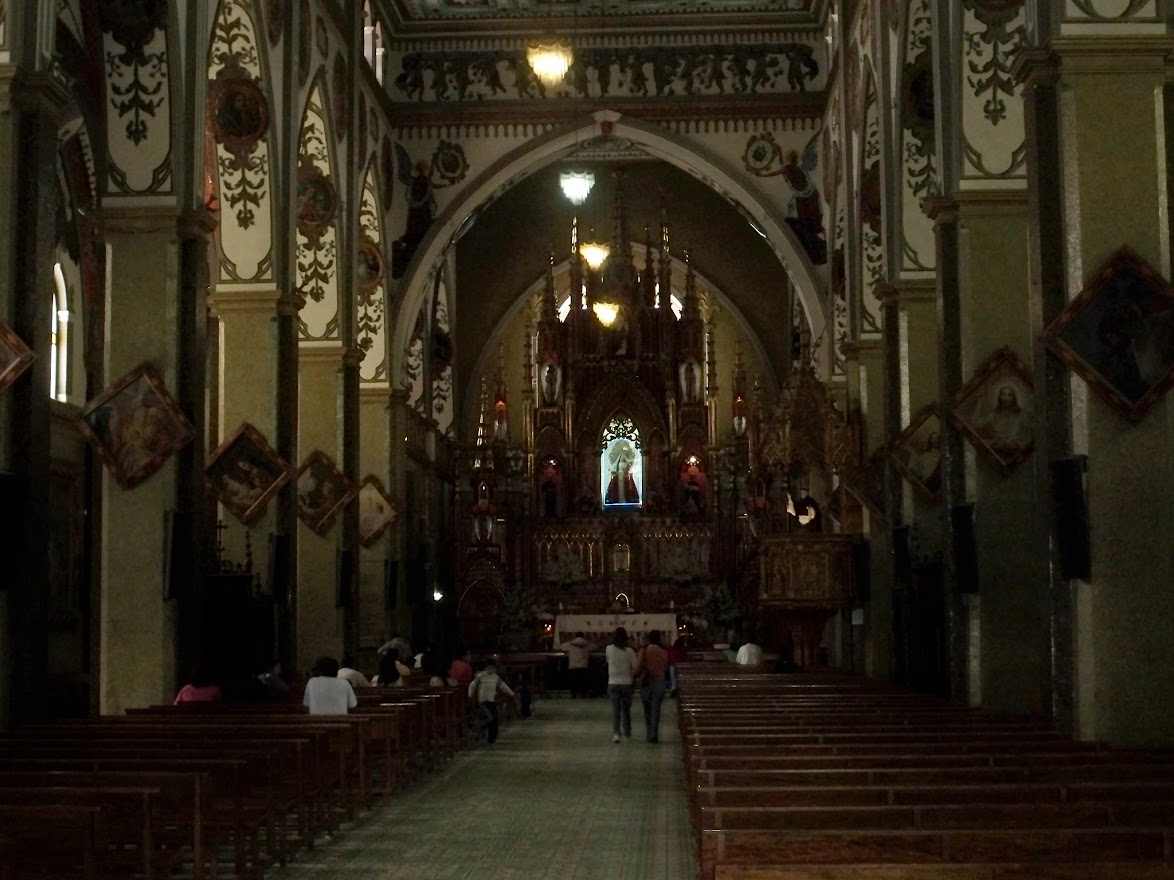 The church itself was quite richly decorated, with some interesting paintings and sculptures inside.
Read more about cycling from Alaska to Argentina
Also read: