There was some stunning scenery as I cycled from Ibarra to Cayambe in Ecuador. Here's my bike touring blog post from the day.
Cycling from Ibarra in Ecuador
Blog post from June 4th 2010
After the included breakfast, it was time to get some kms done. Cycling along the main road out of the town of Ibarra, the air was crisp, and the blue of the sky very blue indeed.
Ecuador really is a beautiful country, and even this view from the towns main street was outstanding, with palm trees and a volcano in the background.
Fortunately the scenery is stunning, and even though its physically hard work cycling, its also spiritually rewarding. (I sounded like some tree hugger, I know, I know).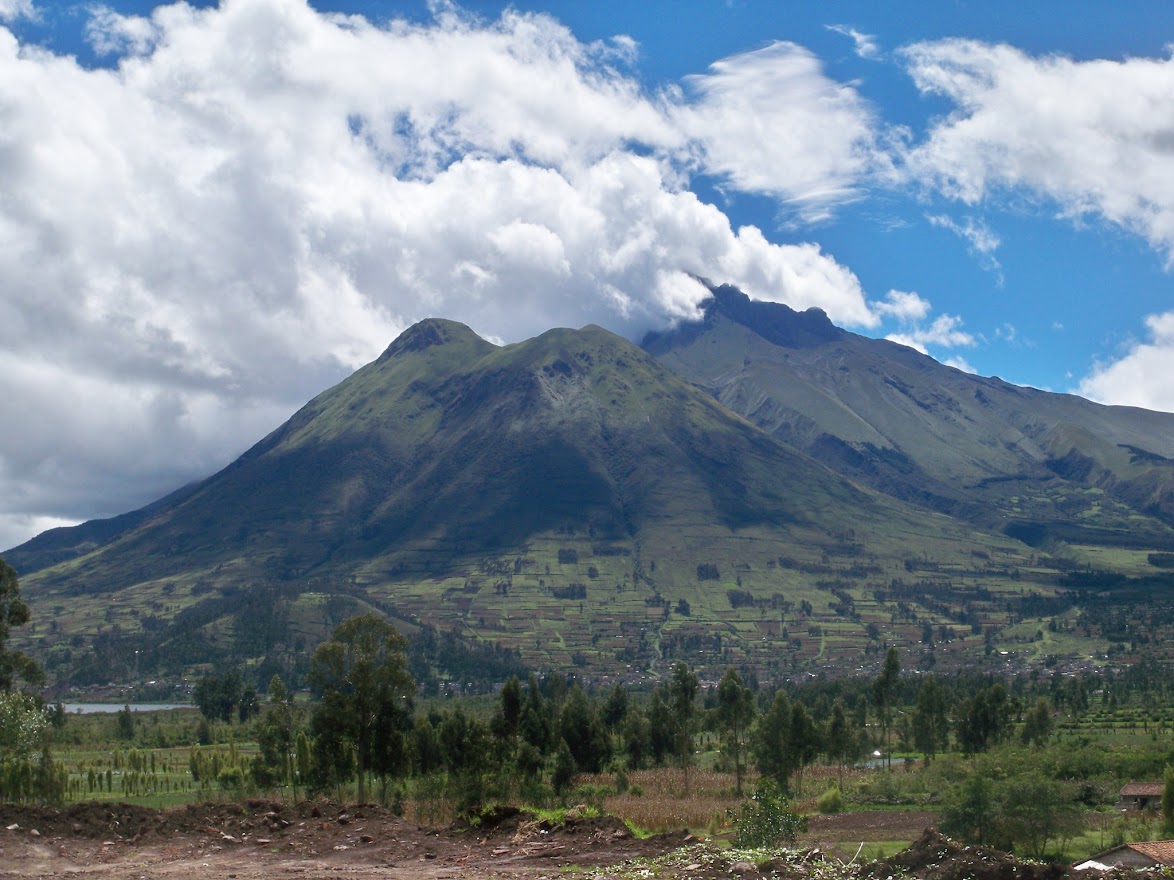 Reaching the town of Cayambe, it was time to finish my cycling day, and I found a 13 dollar hotel again with hot water although no WiFi this time.
Still, there was a Chinese restaurant over the road, which made a mean Chop Suey!
Read more about cycling from Alaska to Argentina
You might also want to check out these other cycling guides: