It is a well kept secret, but Greece has the best cuisine in the world. Forget Spain, don't even think about Italy. Greece is where it's at. Some places are better to eat than others though, especially in Athens, the capital. Here then, is where to eat the best food in Athens.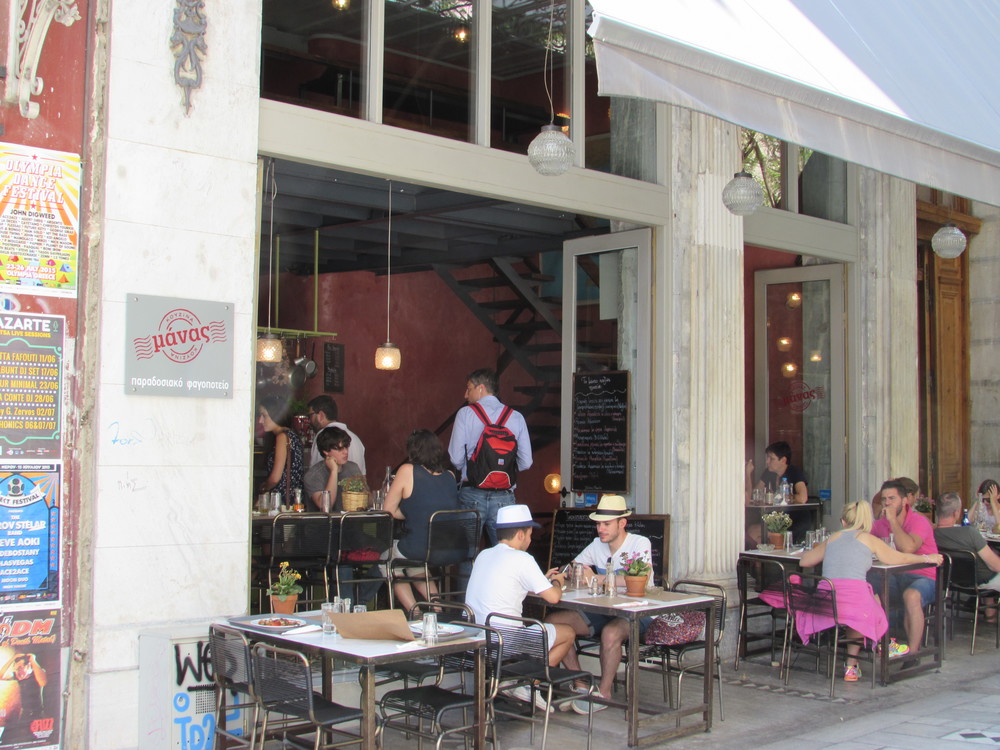 As most people only spend a couple of days in Athens (which I think is a shame!), I haven't included only restaurants. The reason is, you might never go to them all.
Instead, I have put down 3 places which you could quite easily visit during one day of sightseeing around the Monastiraki area. What's more, they are all within 5 minutes walk of one another.
Where to Eat the Best Food in Athens – Breakfast
There is no better way to start the day, then with a Koulouri. These are a plain, circular bread which comes topped with sesame seeds.
Eaten fresh, they make an excellent breakfast snack, and can be very more-ish! You can find Koulouri being sold on many streets corners throughout Athens. For me, the best place to get them, is the bakery itself.
To Koulouri tou Psyri is the name of the bakery. This seemingly small and unassuming place actually produces around 30% of the Koulouri sold in Athens!
The aroma is incredible, and of course, the fresh Koulouri is the best in Athens! You can find it at Karaiskaki 23, Athens – Psyrri, 10554.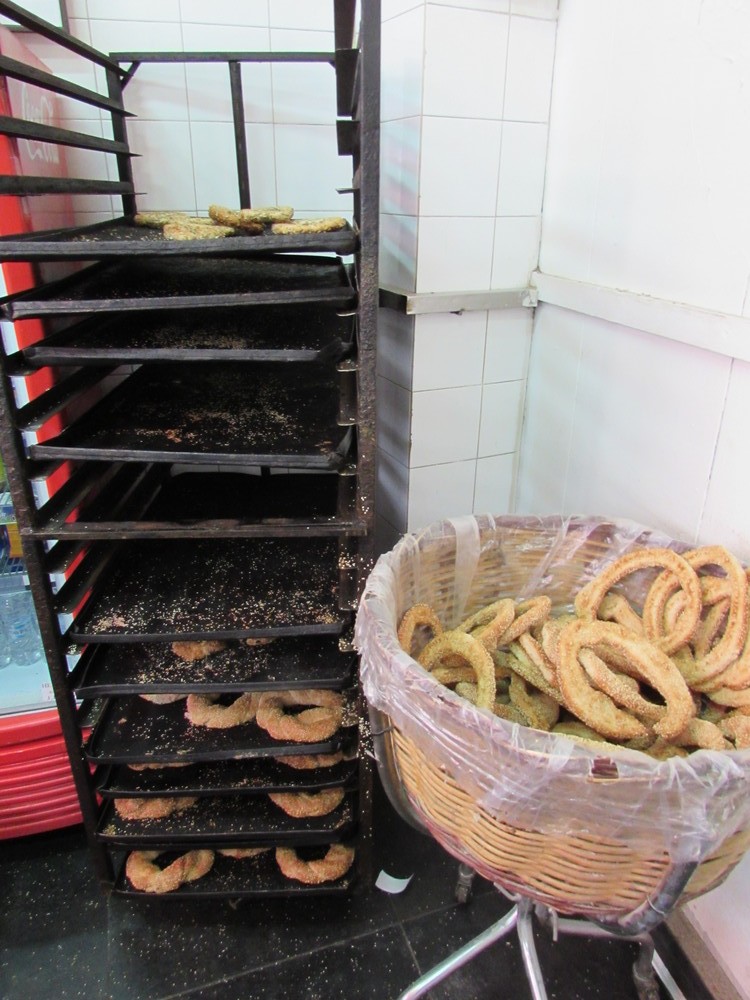 Where to Eat the Best Food in Athens – Lunch or Dinner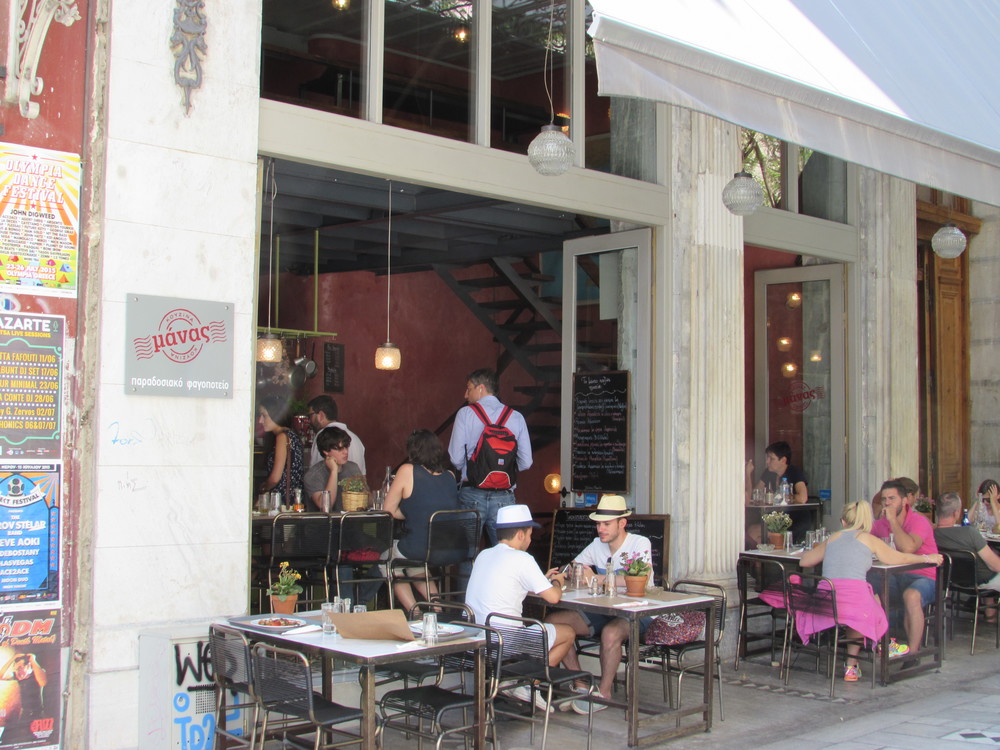 Manas Kouzina Kouzina is located at Irini Square on Aiolou 27A, in Monastiraki. This is a great place to experience real Greek food at either lunch or dinner.
Using fresh, Greek ingredients, it serves up dishes based on traditional recipes from both mainland Greece and the islands.
Take a seat, and have a chat with the friendly staff. They will soon explain what is on the menu, which ingredients it has, and how it is prepared.
They also have a great selection of Greek beers brewed at micro-breweries – Another one of Greece's well kept secrets!
Check out their website to find out more about the passion and the concept behind the restaurant which serves the best food in Athens! >> Manas Kouzina Kouzina
Where to Eat the Best Food in Athens – Dessert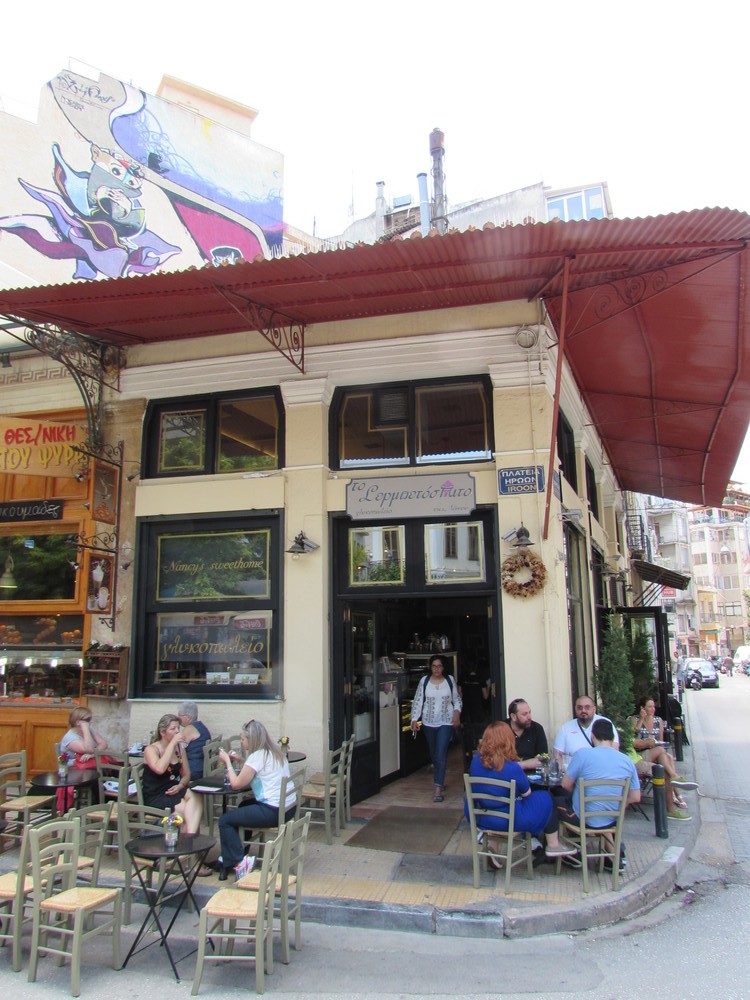 It seems that Athens has an abundance of places selling cakes, ice creams, and desserts. With so much competition, you wouldn't think there would be much between them, but you would be wrong!
Nancy's Sweet Home at Iroon Square, 1, Athens 105 54 is head and shoulders above the rest! If you have a sweet tooth, this is the place to come!
I don't know if they actually had a cake called 'death by chocolate', but perhaps they should have. There is a good dessert, and then there is a Nancy dessert. try it and see!