It is a well kept secret, but Greece has the best cuisine in the world. Forget Spain, don't even think about Italy. Greece is where it's at. Some places are better to eat than others though, especially in Athens, the capital. Here then, is where to eat the best food in Athens.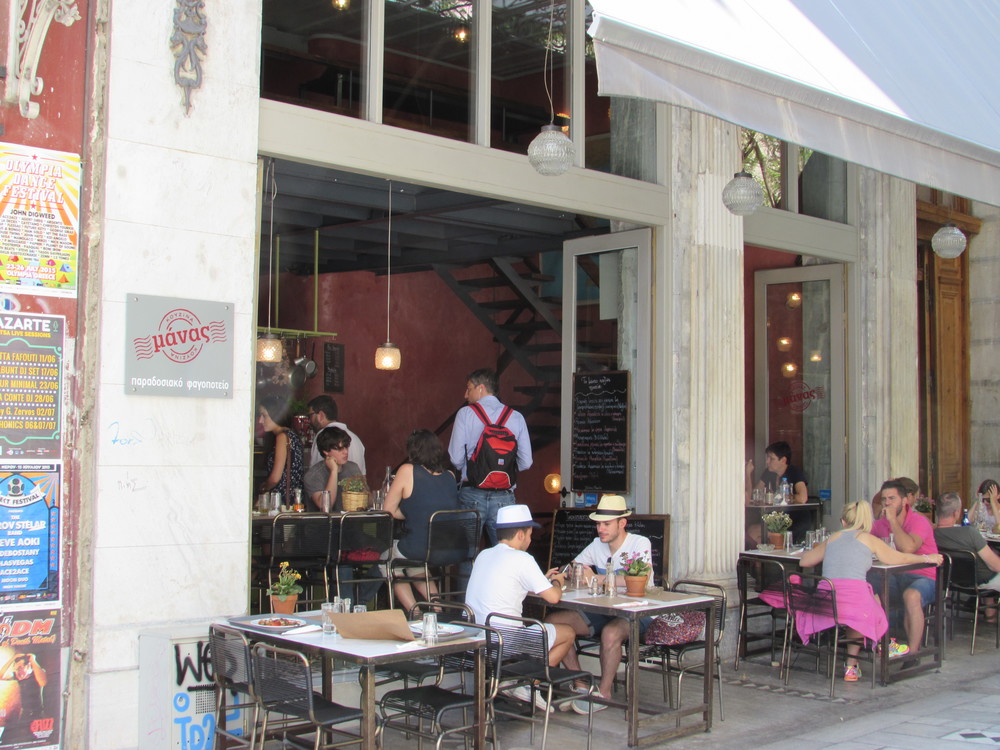 Eating in Athens
Before I begin:
I first wrote this article back in 2015 as a way to introduce people on where to eat in the Monastiraki area when visiting Athens. Since then, a lot has changed.
Firstly, tourism to Athens has really grown a lot, meaning that there are more places to eat than ever.
Secondly, places come and go. One example of this is Manas Kouzina Kouzina, a very nice place which closed it's doors a couple of years ago.
In December 2019, I decided that this article needed an update. Basically, I'll add restaurants and places I've visited recently to the top of the list along with the date I've eaten there. This way, you'll know exactly when I last visited and what I thought to each place.
As I'm an honorary local who lives in Athens, you'll probably see a mix of places pop up in the list. Some will be traditional tavernas, others will be contemporary cuisine restaurants, and no doubt you'll find the odd Souvlaki place on here as well!
If you want to find out more about Greek food, take a look here: Food in Greece
Naanwich (Near Monastiraki)
Last visited January 05/01/2019
After spending some time in the Ancient Agora on a free Sunday (archaeological spaces in Athens have free entry on the first Sunday of November to March), we decided to try something different for lunch. We both like spicy food, so we thought to give Naanwich a try.
On entry, it looked a little like a UK pub downstairs with a bar area, but crossed with an Indian restaurant where you could see the chefs at work.
There's an upstairs eating area which we head for – blissfully unaware you have to order downstairs first. So, if you do visit, keep that in mind! Seating upstairs reminded me of a Starbucks.
I was pretty keen on trying their signature curry naanwich, which was a take on a Greek pitta wrap, except in this case it was curry chicken wrapped in naan bread. Vanessa opted for a Chicken Tikka Massala.
I have to say that my naanwich was very good value for money, and nice and tasty. At 5 euros, it was a filling meal that I would recommend, although I would have preferred the chicken to be warmer.
Vanessa's meal on the other hand was a disappointment. It wasn't particularly tasty at all, with more salt than flavour. It was also over priced, with the massala with rice coming to 12.50 Euro.
Verdict – Stick to the wraps, and then it's a good place to go for a cheap, quick snack if you happen to be walking by.
You can find this place to eat in Athens at: Naanwich, Ermou 115, Athina 105 55
Black Cat Restaurant, Pysirri Athens
Last visited December 24th 2019
We popped in here for a bit to eat after watching the Christmas light show with Chinese lanterns being set off outside the municipality building on Christmas Eve.
This is a place that Vanessa often takes people when on walking tours in Athens, and serves lots of tasty dishes in a friendly environment. Now that the no-smoking law is being enforced in Athens (well, right now in any case), it makes this place much more appealing.
You can expect a range of different dishes, and the best thing to do is order different plates and then share.
Verdict: Great for small meze dishes and a drink after spending time sightseeing in the area. Highly recommended, and will return again!
Mani Mani Restaurant Athens
Last visited December 21 2019
The Mani Mani restaurant is a place we'd been meaning to visit for a while. It gets consistently good reviews, and is a well established restaurant entering its 15th year. It take its name from the Mani region of the Peloponnese, which I should mention is a fantastic place to visit!
Originally, the restaurant began by serving traditional dishes from the Mani region, but these days it serves traditional dishes with a contemporary twist.
Prices are higher than more traditional tavernas in Athens. Our meal for two, which consisted of a salad, two main courses, bread, glass of wine and a coke came to exactly 50 Euro.
The food was very well presented, with the salad and my main course of a unique take on a kleftiko being particularly outstanding. Vanessa's meat patties were only so-so in comparison. We didn't try the orange pie dessert, but hear good things about it!
We turned up early on a Saturday night just before Christmas and were lucky to get a table, so I'd suggest reserving a table in advance. You can find Mani Mani restaurant at: Falirou 10, Athina 117 42 which is about a 3 min walk from the Acropolis Museum.
Kappari (Greek/Mediterranean)
Last visited November 17th 2019
Located behind Filopappou Hill in the Petralona area, we enjoyed a late lunch here after exploring the nearby area. Kappari could be described as a modern Greek taverna, serving a range of traditional dishes with daily specials.
Whilst in all honesty we weren't overly impressed with the food, it's not to say that it was bad. So, whilst I wouldn't make a deliberate effort to return to the restaurant again, if I happened to be in the area I'd go back.
There were a mix of locals, and also tourists being dropped off by private cars to enjoy a 'traditional Greek meal'. Bottom line: If you are staying in the area go and check it out, but don't make a special trip there from the opposite side of town.
You can find Kappari at: 36 Dorieon, Athina, 118 51, Greece
Best Koulouri in Athens
Last visited December 2019 (Pretty much any time I'm in the area actually).
There is no better way to start the day, then with a Koulouri. These are a plain, circular bread which comes topped with sesame seeds.
Eaten fresh, they make an excellent breakfast snack, and can be very more-ish!
You can find Koulouri being sold on many streets corners throughout Athens. For me, the best place to get them, is the bakery itself.
To Koulouri tou Psyri is the name of the bakery. This seemingly small and unassuming place actually produces around 30% of the Koulouri sold in Athens!
The aroma is incredible, and of course, the fresh Koulouri is the best in Athens!
You can find it at Karaiskaki 23, Athens – Psyrri, 10554.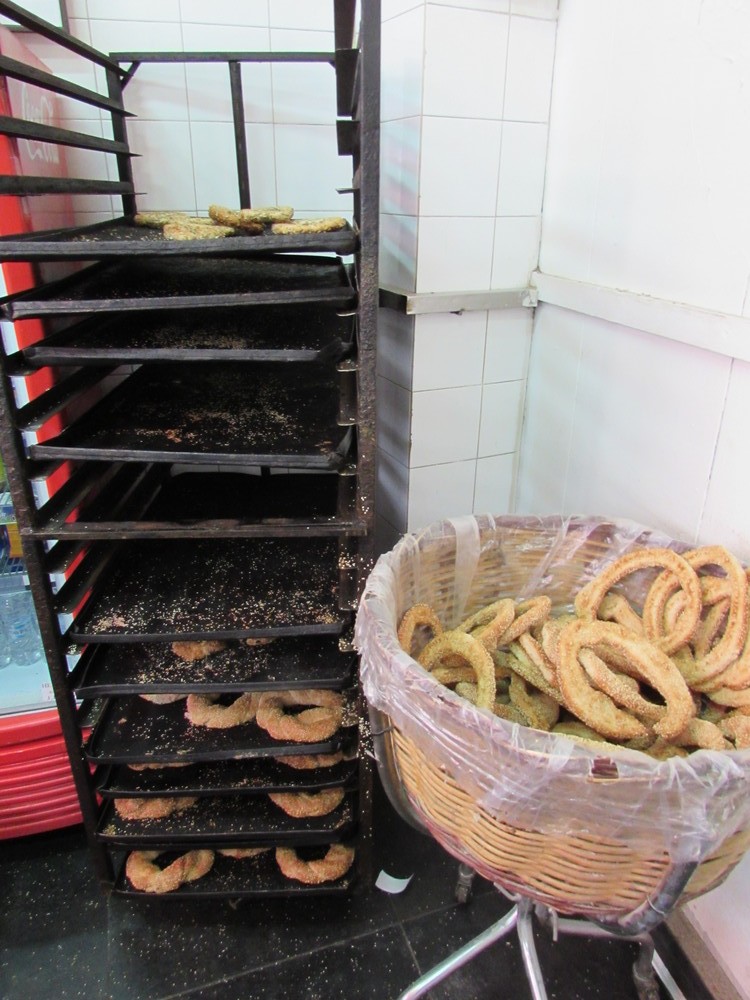 Nancy's Sweethome – Best Dessert in Athens!
Last visited November 2019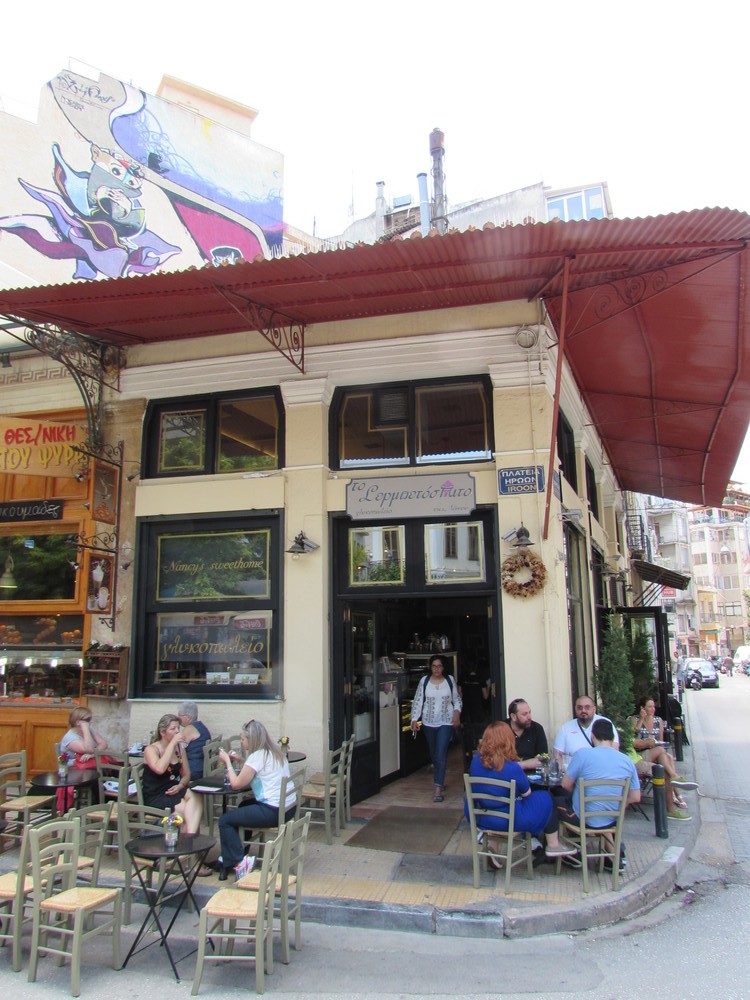 It seems that Athens has an abundance of places selling cakes, ice creams, and desserts. With so much competition, you wouldn't think there would be much between them, but you would be wrong!
Nancy's Sweet Home at Iroon Square, 1, Athens 105 54 is head and shoulders above the rest! If you have a sweet tooth, this is the place to come!
I don't know if they actually had a cake called 'death by chocolate', but perhaps they should have. There is a good dessert, and then there is a Nancy dessert. try it and see!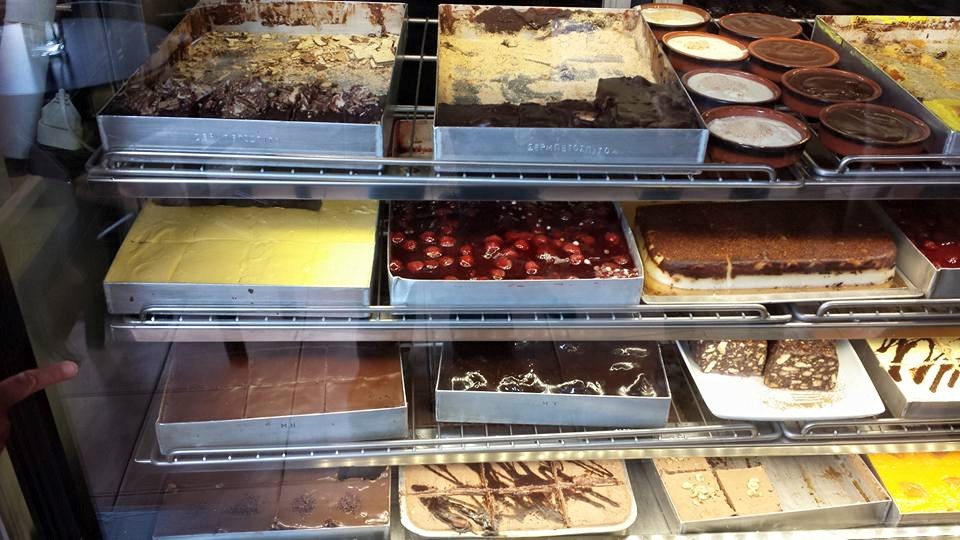 More Blog Posts About Athens