Hi! I'm Dave, and I've spent over 25 years exploring this beautiful world of ours mainly by bicycle. I currently live in Athens, Greece and use this travel blog to share my travel experiences.
Popular searches: Santorini | Athens | Crete | Mykonos | Rhodes | Milos | Meteora | Naxos | Paros
---
Welcome to Dave's Travel Pages
My name's Dave Briggs, and as the owner of this travel blog, I'm happy to see you here!
"What's davestravelpages.com all about then?" I hear you ask.
Dave's Travel Pages is a travel blog with literally thousands of travel tips, travel blog posts, itineraries, and destination guides. It's been online since 2005, and is probably one of the longest running travel websites in the world!
As a blogger, I write mainly about two travel niches. The first is Greece, and the second is bicycle touring. You'll also find dozens of guides to popular destinations in Asia, Europe and other places if you look hard enough!
From Greek island hopping guides to how to plan a cycling trip in Alaska, from how to find the best places to stay to where you can find the best beaches in the world, there's something for all travelers.
Tip: You'll see a search box somewhere near the top of this page. If you want to find specific travel information, it's best found through there.
Extra tip: Be specific when you search for a travel blog page. Typing just 'Mykonos' will probably bring up 100 articles! Typing for example 'best beaches in Mykonos' will narrow it down.
---
Athens and Greece Travel Blog
I moved out to Athens in 2015, and decided that I would write a couple of travel blog posts about my new home.
A few years later, there are over 1000 guides, travel tips, and travel blog posts about Athens and Greece on Dave's Travel Pages!
If you are planning a vacation in Greece, I'm sure you are going to find this travel information incredibly useful. If you want to find Greece travel ideas, these are the key pages to read: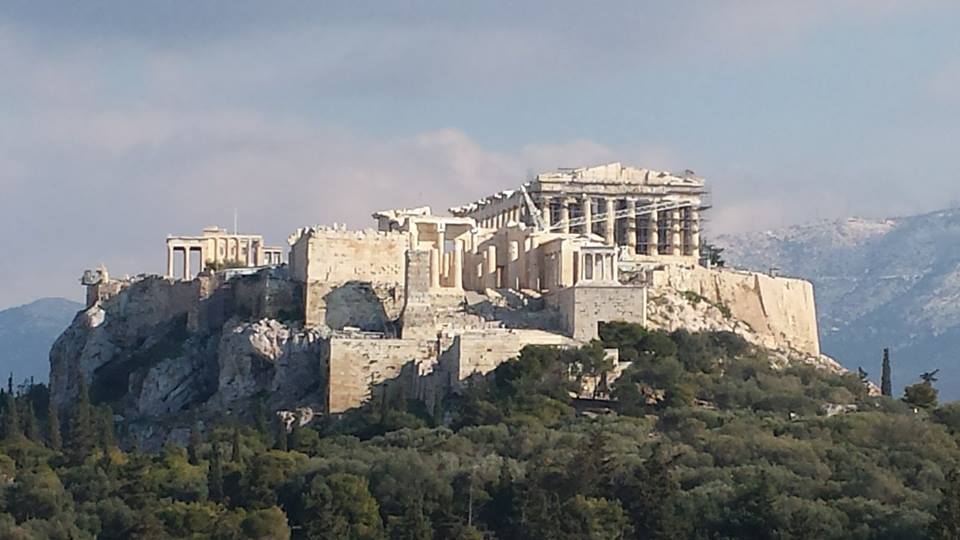 Greece is a fantastic country to live in, and it's a wonderful opportunity to showcase it as a holiday destination. With great beaches, food, history, and culture, what isn't there to love about Greece?!
If you want to start planning a trip to Greece with inside tips written by a local, subscribe to my newsletter.
---
Bicycle Touring Travel Blog
I think that bicycle touring is the perfect way to travel. You can move at a pace slow enough to enjoy everything around you, whilst covering enough distance to move steadily through a region.
It keeps you fit, is eco-friendly, and presents a perfect combination of challenge, adventure, and accomplishment.
It's also a little bit addictive. My first bicycle touring adventure was cycling in New Zealand for 3 months. After that, I cycled from England to Cape Town, cycled from Alaska to Argentina, and cycled from Greece to England. Oh, and of course, I've also done plenty of bike touring in Greece starting from my doorstep in Athens since living here!
I've never really kept a track of how much distance it totals, but I guess it is over 40,000 kms by now!
---
Bikepacking Guides
On this site, you'll find detailed blog posts of all my main long distance bike touring trips around the world. Most of these were simply copied over from my diary entries of the day. Use the menus at the top of the page to find my bike touring blogs.
I am also working on producing a series of bicycle touring guides on the most popular bike touring subjects, which will be continuously added. I figured that I might as well share what knowledge I've accumulated over the years, so you can avoid the mistakes I have made!
You'll find an eclectic mix such as a look into bicycle valve types, butterfly handlebars, and the best saddles for bikepacking and bike touring. There's also beginner's guides for people who want to start their first bicycle touring excursions.
If you're planning a bike tour around the world, check out this article on how much does it cost to cycle around the world, I wish you happy tailwinds for your travel adventure!
Trending on Dave's Travel Pages
Here's some of the most popular travel blogs about Greece, bike touring, and destinations with readers visiting Dave's Travel Pages at the moment.
World Travel Destination Guides
It's not all about Greece and cycling though.
In addition to the travel blog posts which cover my own travels, I've created plenty of destination guides, city break ideas, and inspirational travel articles for destinations all over the world.
These cover a mix of backpacking trips and short city breaks. In fact, I am working on a project to produce a series of city guides. More about that in the future!
To read my destination guides, just take a look through the menus or use the search function to find them. I'm updating the travel blog almost every day with newly written guides, articles and posts, so I'm sure that every time you visit, you will find something new!
Some key countries that you might be interested in include:
---
Why did I start travel blogging?
When I started Dave's Travel Pages back in 2005, it wasn't even called blogging! I classified my site as a travelogue – somewhere I could chronicle my different adventures around the world. As time went on, the term 'blog' became more used, and so I adopted the term.
In the beginning, I used Dave's Travel Pages as a means of sharing my travel adventures with family and friends. Rather than sending everyone an email (and not everyone had emails back then!), I aimed to have a central place they could come and visit.
At some point, I noticed that I was receiving visitors that were neither family or friends. These were people I had never met, who had somehow discovered my blog through this thing called Google.
All of a sudden, I was writing for a bigger audience, and so I began adding more useful information and travel tips into the blogs of my personal experiences.
Today, hundreds of thousands of visitors from all over the world visit my travel blog every month. It's still humbling when I think about it!
I try to stay true to my core values though. I aim to take the path less travelled, share my experiences, and inspire other people to enjoy a life of travel. After all, if I can be a travel blogger, anyone can!
---
How to explore this travel blog
Get started by using the links above depending on your particular travel interest. You will also see a menu system at the top of the screen. (If you are using a phone, it might be compacted down in the 'hamburger' sign).
From here, you really do leap down the rabbit hole… I hope you are ready for the journey!
Just looking for a little travel inspiration? Check out my list of Wanderlust Movies and collection of the best travel quotes.
You also might want to spend some time on these pages:
Stay Connected With Dave's Travel Pages
Want to get hold of me? Send an email to – dave (at) davestravelpages.com. I respond to every email I get sent, but if I am bicycle touring or travelling around the Greek islands, it might not be the same day!
Did you know that I've also co-written two travel guidebooks to destinations in Greece? Take a look at my Amazon author profile, and my guidebooks.
We can also get social! You'll find me on all the major social media sites such as Pinterest and YouTube, and I've put those links below. Thanks for visiting my travel blog, and happy tailwinds!