Even with 1 day in Porto, you can still enjoy many of the highlights of the city. Here's a quick read guide to the best things to to in Porto in a day.
One Day in Porto
Let me start by saying that I think Porto in Portugal is one of those towns you shouldn't rush. Half of the charm of visiting, is simply taking leisurely strolls.
Wander through the narrow, cobbled streets. Admire the blue Azulejos. Sample a glass of port. Relax!
Not everyone has tonnes of time on their hands though, and I guess if you found this list of things to do in Porto in 1 day, you are one of them!
So, this quick guide to what to do in Porto in a day will give you a taste of what's on offer.
Things to do in Porto in a day
This list of things to see in Porto isn't in a recommended order. The chances are, you'll have to pick and choose a few from here if you want to squeeze them all into your Porto 1 day itinerary anyway.
That said, you can't leave Porto without seeing…
1. The Harry Potter Bookstore
Obviously, this should be at the top of everyone's list of things to do in Porto!
J.K. Rowling, author of the Harry Potter books, lived in Porto for a time, and the architecture of the Lello bookstore inspired her vision of Hogwarts.
Whilst it is a 'must-see', I will be the first to admit there is an element of disappointment here.
It's a huge tourist attraction, with hundreds of people visiting every hour. There's even a ticket and queuing system in place!
My suggestion – Get there early in the morning whilst everyone is still in bed!
2. Port Tasting
I think the clue is in the name here – Porto is of course more correctly well known as the home of Port.
No trip is going to be complete without visiting a port cellar or two, where you can see the production process, and sample the end product.
When we visited, one of the cellars was celebrating some sort of anniversary. They were marching a Port barrel up and down the side of the river accompanied by a marching band. As you do!
3. The Serralves Modern Art Museum
This might not make everyone's list of things to do in Porto in a day, but if you've got a thing for modern art, then head for the Serralves Modern Art Museum.
In addition to ever changing exhibitions, they also have a garden with works of art in. In case you were wondering, the work of art is the object on the right, not on the left!
4. Check out the famous Blue Tiles
As you stroll around Porto, you can't fail to notice the ceramic painted blue tiles. They are on a number of churches and cathedrals, most notably Carmo and Capela das Almas churches.
For me though, the most outstanding place to enjoy the blue tiles is at São Bento Station. I spent quite a while in here just admiring the time and dedication it must have taken to create the decoration.
5. Walking Along The River Douro
Walking along the river Douro is a great way to pass some time, and at night, the bridge is beautifully illuminated.
I preferred the walk on the other side of the river, so that I could look on to the city, and also admire the bridge. There's also a cable car ride here, which offers some wonderful views. A river cruise is another good way to experience Porto from a new angle.
6. Check out Porto Cathedral
The Sé do Porto, or Porto Cathedral, dates from the 12th century, and is an impressive landmark that you should add on to your sightseeing walk around Port.
There is an entrance fee for the cathedral in Porto, which when we visited was just 3 Euros each. Inside, you'll see a mix of Baroque and Gothic architecture, as well as some of the famous azulejos (tiles).
7. Street Art and Murals in Porto
Porto may be more well known for its blue tiles, but you can still find street art and murals as you wander around.
If you are a street art fan and want to make finding some a priority, taking a tour in Porto is probably the best option in order to make the most of your day in Porto.
I recommend Get Your Guide for tours and activities when visiting Porto and other cities in Europe.
More to Porto
It goes without saying that there are a lot more things to do in Porto than simply the things above! But, sometimes the beauty of visiting a place, is to discover them yourself.
Have you visited Porto, and if so, what did you think? I would love to hear from you, so please leave a comment below.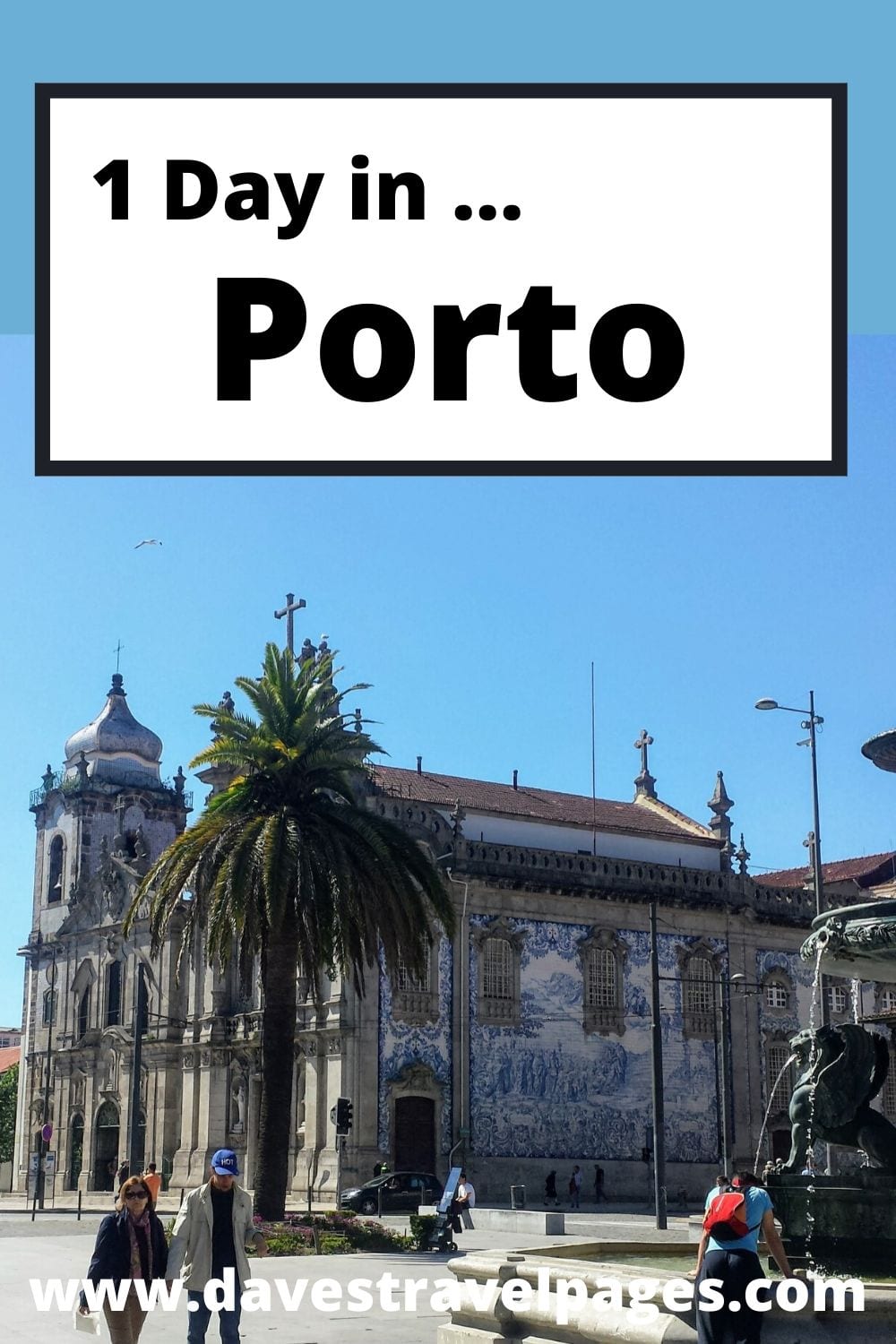 Interested in exploring more of Portugal? Take a look at cycling the Portuguese Camino Coastal route from Porto to Santiago de Compostela.
Want to find out more about European destinations for city breaks?
Check out my getaway breaks guides for travel inspiration! You might also like these other European city guides: