In January 2016, I had the chance to travel for two weeks in the Balkans region, taking in Albania, Kosovo, and Macedonia. This part of Europe is little visited at the best of times, let alone in the depths of winter, so how did I get on? Read on to find out more.
Two Weeks in the Balkans
Spending two weeks in the Balkans during the winter was quite an experience. With deep snow in Kosovo, and temperatures at minus 12 degrees in Albania, it was a far cry from a beach holiday!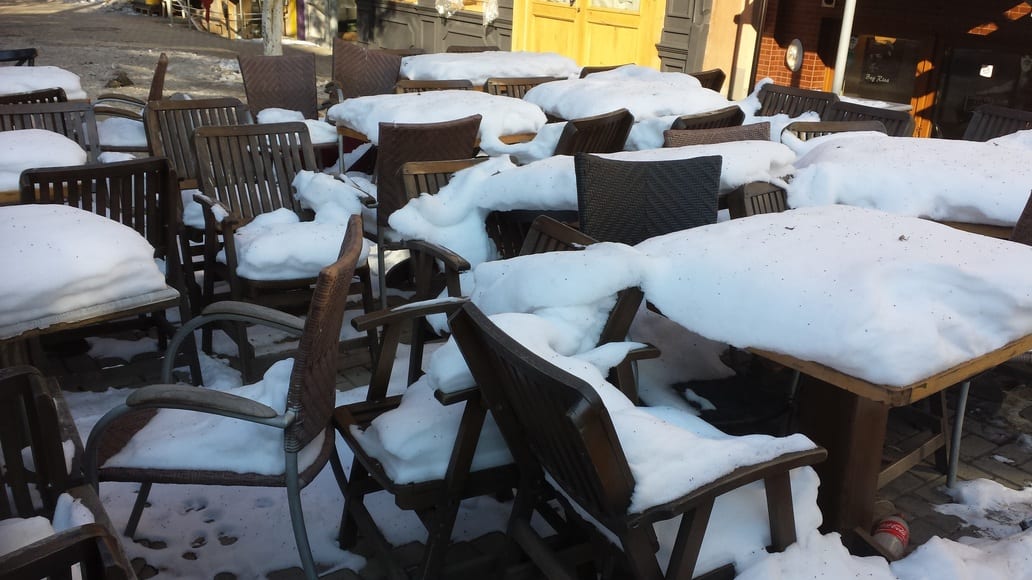 The initial concern, was that the main attractions we wanted to visit might be closed. We needn't have worried though, as the main points of interest in Albania, Kosovo, and Macedonia are open all the year through.
Transport between countries was also not a problem on the very affordable bus services. Perhaps the biggest issue we faced, was with warm accommodation!
After staying in a range of accommodation during our two weeks in the Balkans, I would suggest that anyone else planning a winter trip, should think carefully about where they will stay.
Visiting Albania
Albania was the first country we visited during our two weeks in the Balkans. This was my first time there, and I have to say, I was not disappointed.
The people were incredibly friendly and welcoming, and it had a number of interesting attractions to visit. And did I mention how affordable it is?
The entire vibe of Albania really inspired me to return again in the future (which I did when I cycled from Greece to England in 2016).
I strongly believe that Albania will one of the fastest developing tourist destinations during the next ten years. My advice? Visit now before the prices catch up with the rest of the region! I have written three articles of my experiences in Albania.
Albania Travel Guide – Some basic information to help plan your trip to Albania
Tirana Tourist Attractions – A guide to sightseeing in Tirana, the capital of Albania
A Guide to Berat – A fascinating Castle and UNESCO historic town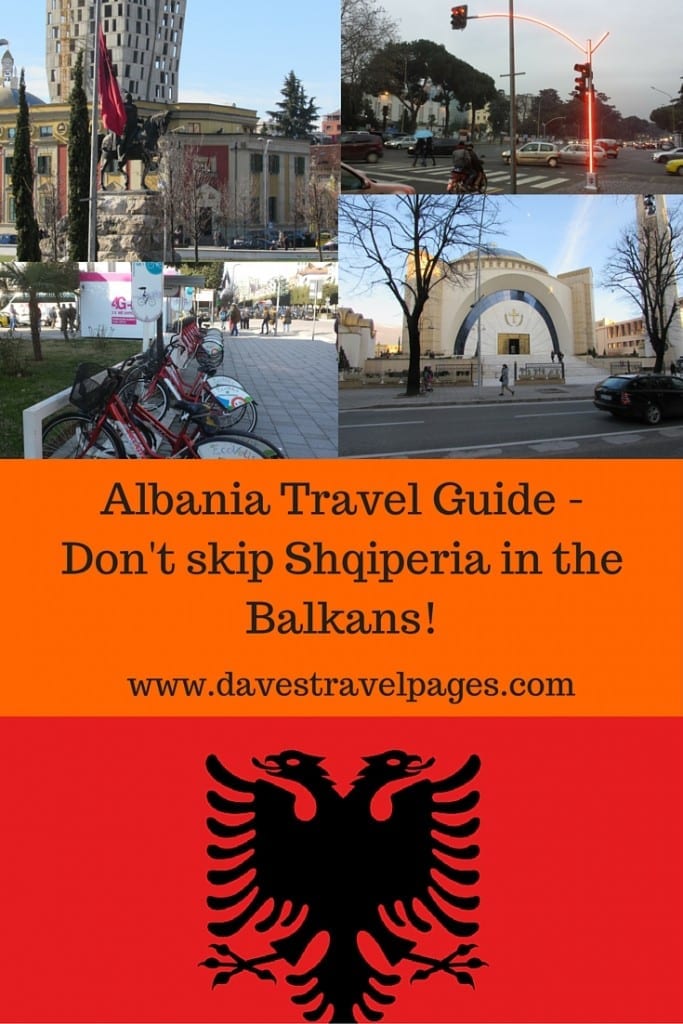 Visiting Kosovo
The second country we visited during our two weeks in the Balkans was Kosovo. Due to its sad recent history, many people may have pre-conceived ideas of Kosovo, and what it is all about. I am not going to pretend that I was there long enough to develop a fully informed opinion.
My general thoughts on Kosovo though, are that it is obviously a country trying to heal, come to terms with what happened during the conflict, and find its way in the world.
It is also a country with an economy which is heavily influenced by the countless NGOs based there. This has created some quite vast differences between the 'haves' and the 'have-nots'.
What the future holds for Kosovo is hard to predict. There is a fledgling tourism industry though, with a number of interesting places to visit. I have written two articles about Kosovo, which I have included below.
Pristina Toursim Guide – Essential Travel Information for Pristina in Kosovo
Pristina Tourist Attractions – Things to See in Pristina
Visiting Macedonia
Macedonia, (or F.Y.R.O.M. if you are Greek), was the last country we visited during our two weeks in the Balkans. Macedonia was a country I wanted to fall in love with.
There is a certain noble romance of a young country achieving independence after centuries of foreign domination, to finally emerge and find their place in the world.
The problem is though, instead of falling in love with Macedonia, I came away feeling a sense of sadness, and also anger. It seems that they are learning nothing from the past, in fact, they seem to be rewriting a lot of it!
A massive building program in Skopje centre with dozens of monuments and statues could have come straight from the Communist 'How to control the people' manual.
As for the history revisionism movement – At times it left me speechless. According to some propaganda, Alexander the Great was Slavic!
One can only hope that more sensible heads will rise higher in positions of influence and power in Macedonia. Then I might be able to rekindle my romance!
I have written one article about Macedonia, which is below.
Skopje – The Weird Capital of Kitsch
If you are planning two weeks in the Balkans and would like to find out more, then please get in touch! Leave a comment below, or send me an email. I will be happy to share my other notes from the trip, including prices, bus times, and accommodation choices.