Couchsurfing offers a fantastic way to meet new people, make meaningful connections, and experience destinations like a local. If you are planning to travel during your gap year, here's why you should sign up today!
What is Couchsurfing?
Couchsurfing was one of the first online crowd-sourcing sites. Originally conceived back in 1999, it has developed into the world's leading hospitality social network.
The basic concept is that people are able to stay in each other's homes for free as they travel. When you register, you can be both a host and a surfer with the same account.
It is a worldwide organisation, so you can go couchsurfing Amsterdam, Athens, London, New York, or in any of 200+ other cities.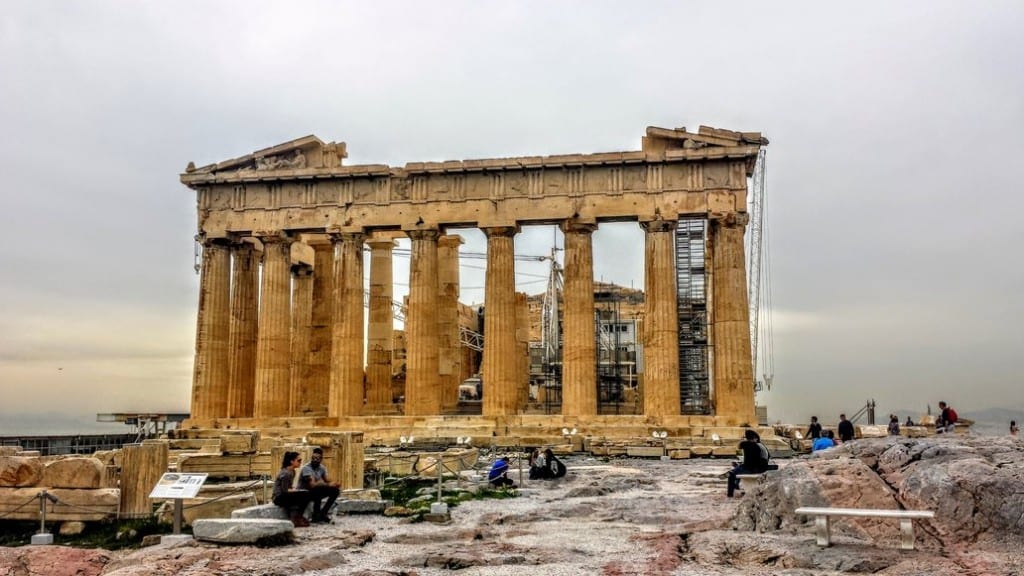 Benefits of Couchsurfing
A lot of people emphasise that couchsurfing is a good way to travel because it is a way of getting free accommodation. I wish they wouldn't do that!
Being able to visit expensive cities and not having to shell out on overpriced hotels is a great bonus of course, but there is more to it than that. Here's some of the benefits of couchsurfing:
Connect with a local
Meet other travellers at events and meet-ups
Attend events in places you are visiting
Develop meaningful connections and friendships that last beyond the trip
Share travel experiences
Cultural exchange
It's budget friendly
You also get to meet celebrities! Ok, in this case it was a cardboard cutout of Obama at a Couchsurfers home that I stayed at when cycling from Alaska to Argentina. Close enough though.
Signing up for Couchsurfing
Signing up for Couchsurfing couldn't be easier, and you can do it now by clicking here.
It's free to register, and whilst there is a paid verification option, it is not a requirement.
(Please note, this verification payment rule varies depending on when you joined the network. At most it is just a few dollars a year).
When you sign up for an account, you are able to be both a host and a surfer. There is the usual profile to be filled out, and you are going to want to make it interesting!
In popular cities such as London for example, hosts get so many requests that they can't possibly have enough couches for everyone. Make your profile stand out, and you stand a better chance of finding great hosts!
Be a good Couchsurfer
Nobody likes a sponge or a freeloader. Remember, hosts are opening up their homes for travellers to stay because they want to, not because they have to! With that in mind, here's some tips on how to be a good couchsurfer:
Don't just send the same copy and pasted request through to hosts without reading their profile first. Make a connection with the person you want to stay with.
Ask your host if they would like you to bring something along when you stay. A bottle of wine is often a nice gesture!
Can you cook? How about offering to cook a typical meal from your own country for your host?
Hosts like to put couchsurfers up when they stay in order to talk and swap travel stories. Don't ignore them!
Don't cancel without letting your host know – they may have taken time out of their day to meet up with you.
How about putting some things back in the fridge before you leave?
Either pay it forward or pay it back, but make sure you host as well as surf. That's how the community works!
Keep in mind when Couchsurfing
So, are there any downsides to couchsurfing? Well, yes there are, but common sense should see you through ok.
I'm not going to get dragged into an 'is it safe' debate here. You're an adult, so you can decide if this is for you or not. (You can also check out the Couchsurfing site for more details on this).
The most common pitfalls to couchsurfing as a surfer are:
Being let down at the last minute if a host cancels. This can be a pain during holiday seasons, and in expensive cities.
You might not gel with your host.
There may be a lack of comfort. If you are lucky, you might get a bed. You might just end up on a lumpy couch or the floor though.
A lack of privacy
Have you ever used couchsurfing, and if so what did you think? Are you a host, and would like to add some suggestions? As always, please leave a comment below.
Other travel articles you might find useful: