Save time when sightseeing in Athens by buying skip the line Acropolis and Acropolis Museum Tickets. Here's everything you need to know.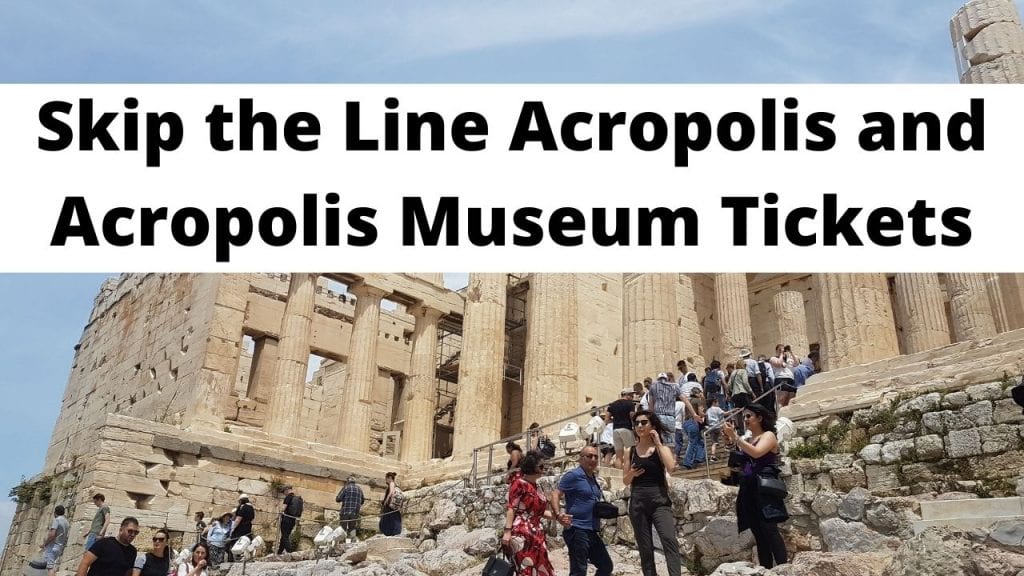 The best way to see the Acropolis
If you've only got a few days to spend in Athens, the last thing you want to do is spend hours in queues buying tickets for the main attractions such as the Acropolis. That's why it might be worth getting a skip the line Acropolis and Acropolis Museum tickets.
There's a few different types of skip the line Acropolis ticket you might consider. Some will offer just the tickets themselves, others will offer an audio tour, and still others a guided tour of the Acropolis.
Acropolis Museum Skip The Line Tickets
Here's my top selection of Acropolis skip the line tickets and tours:
If you prefer to skip the the long lines and explore both sites at your own pace, the tickets only or tickets with audio tour might be most suitable.
if you prefer to join a group with a licensed guide though, you'll probably learn a lot more about the Acropolis, Parthenon, and history of Athens.
Athens, The Acropolis, and Acropolis Museum
Athens is often considered to be the birthplace of democracy and Western civilization. During its golden period, Athens was the most powerful city-state in Greece, and a major power of the Mediterranean.
During the height of its power, great strides were made in philosophy, science, and literature. Athens is a city that's rich in history and culture.
One of the best ways to see this ancient civilization up close, would be by booking Skip Line Acropolis And Acropolis Museum Tickets. These tickets allow you to explore Athens on your own terms- skipping the long lines and having time for other things.
** Athens Skip The Line Acropolis and Acropolis Museum Tour **
The Acropolis
The rocky fortified citadel called the Acropolis is the very heart of Ancient Athens. Even today, it dominates the city around it .
The Acropolis of Athens is a UNESCO World Heritage Site. It is one of the most famous archaeological sites in the world, and it includes many important buildings such as temples, a legendary ancient theater, and monuments related to its mythic history.
The Parthenon is of course the most famous monument on the Acropolis . It was built in 447 BC and dedicated to the Greek goddess Athena. The building with its iconic columns has inspired architects throughout the centuries since.
Check this out: Interesting facts about the Acropolis and Parthenon
If you decide not to go with a tour guide, why not try this audio guide. It will explain more about the Acropolis, and it will also help guide you around other parts of Athens.
** Athens Self-Guided Audio Tour **** Athens Self-Guided Audio Tour **
The Acropolis Museum
The Acropolis museum offers you a chance to see priceless exhibits from the Parthenon and Acropolis, as well as fascinating artefacts from Athens' history, including sculptures and jewelry.
The museum itself is located outside of the Acropolis, and again, ticket queues here can be quite long is the peak travel season.
It's recommended to get a skip the line ticket in order not to waste time needlessly queuing up.
** Athens Skip The Line Acropolis and Acropolis Museum Tour **
When inside the museum, you'll find the exhibits well marked and explained. It's quite a large museum, and you'd need perhaps two hours overall. Thankfully, there's also a cafe there where you can take a break if needed!
Free Admission Days
Did you know that on some days of the year, you don't need to buy a ticket at all to enter the Acropolis or the New Acropolis Museum? Knowing these free entry days might be useful for planning your Athens city trip.
You should be aware though that all the sites and museums in Athens are busier than usual when there are free access days. While you won't need skip the line access on these days, you should expect crowds of people, particularly at the famous Acropolis site. Here's a look at the dates below.
Acropolis Site Free Days
Being able to explore the archaeological site of the Acropolis for free feels like a real privilege! There's a few free days throughout the year, so if you're in Athens at the right time, why not make use of them!
The days when the admission ticket for the Acropolis site is free are:
6 March (in memory of Melina Mercouri)
18 April (International Monuments Day)
18 May (International Museums Day)
The last weekend of September annually (European Heritage Days)
28 October (National Holiday)
Every first Sunday from November 1st to March 31st
New Acropolis Museum Free Admission Days
Although the New Acropolis Museum does not offer as many free museum entrance days as other places to visit in Athens, it's still worth keeping the following dates in mind:
6 March (Melina Mercouri Day)
25 March (National holiday)
18 May (International Day of Museums)
28 October (National holiday)
More things to do in Athens
When you've finished in the Acropolis and Acropolis museum, you'll want to explore more of this ancient and historic city.
Some of the best things to do in Athens include:
Temple of Olympian Zeus
The Byzantine and Christian Museum
Plaka district
Some of the best shopping in Athens can be found near Syntagma Square.
** Click here for More Things to do in Athens **
FAQ about sightseeing in Athens
Readers planning a trip to Athens often ask questions such as:-
When is the best time to visit Athens and Greece?
Summer is always better in most cases, but other factors also come into play. For example, August is extremely hot, but the city is reasonably quiet as Athenians take their vacations on the islands.
How do I get from one place to another in Athens?
Most of the main attractions such as the Acropolis and Acropolis museum are located within the historic center. This is largely pedestrianized, and so the best way to get around here is by foot. For longer distances, consider using the Athens metro system.
Are there any shopping bargains in Athens?
Yes. The flea markets and street markets are best visited on Sunday mornings, when they're most active. Also, for most of the year you'll find some good deals on souvenirs- it's worth browsing.
How many nights should I stay in Athens?
You'll need at least 2 full days and/or nights if you'd like to see all the major sights. If you want to take a side trip to Delphi, then you'll need to add on an extra night in Athens.
---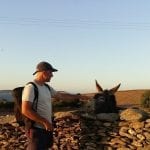 –
Dave Briggs
Dave is a
travel writer
who writes about and lives in Greece. If you enjoyed finding out about Skip the line tickets in Athens, you might want to take a look at his other Athens itineraries and insights about Greece. Follow Dave on social media for travel inspiration from Greece and beyond: