I'm very excited to announce that our first Greek travel guide about Andros and Tinos is now available on Kindle at Amazon! Here's a look inside.
Andros and Tinos Greece Travel Book
I've been toying with the idea of releasing a travel guide on the Amazon Kindle store for a while now. This year, after working more closely with Vanessa (that's the often mentioned Mrs by the way!), we decided to push the project forward.
The result? The world's first dedicated travel guide to Andros and Tinos in Greece!
At the moment, the book is only available as a Kindle version, but in the following weeks we'll make paperback versions available too.
Real Greek Experiences
You'll notice that we've published the book under the Real Greek Experiences brand. Our hope is to build this up, and publish more books aimed at introducing people to lesser visited parts of Greece.
Inside the Andros and Tinos guide, we show how to get there, what there is to see and do, and where the best beaches are. We particularly enjoyed researching that last part!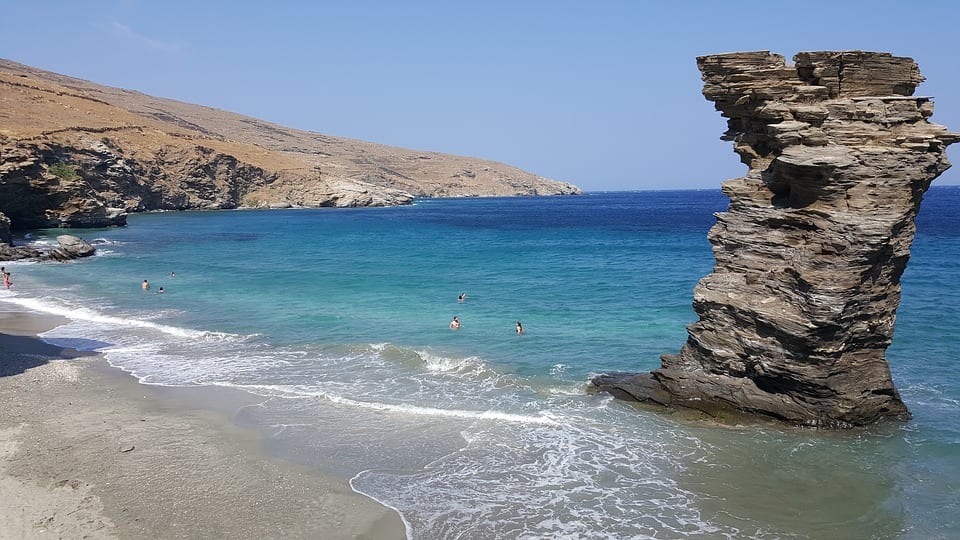 But don't you already have blog posts about that?
Yes we do! But sometimes, it's just easier to have all the information in one place, laid out in a logical order. You'll also find there's more information in the published travel guide than there is here on the site.
Interested in checking out the blog posts about Andros and Tinos anyway? Take a look here:
Tinos and Andros Travel Guide Promotions
From time to time, we are able to offer free copies of the Tinos and Andros book on the Amazon Kindle store.
Our first promotion started 10th December 2019 and ends 14th December 2019. So, if you are reading this post in time, get in there quick!
Of course, if you're a member of the Kindle Unlimited program (totally worth the subscription!), you'll be able to get the travel guide at no extra cost anyway.
We'll also run promotions for free copies of the Andros and Tinos travel guide on Amazon about three times a year. I'll try and remember to update this page when the next promotion is running!
Andros and Tinos Guide on Amazon
Our travel guide to Andros and Tinos is available on all the Amazon sites around the world. Here's where you can find them:
If you've enjoyed reading the Greek travel blogs here at Dave's Travel Pages, I'd appreciate you downloading the book if it's something that appeals, or maybe even giving it as a gift to somebody else!
---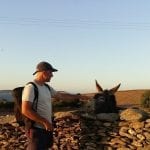 –
Dave Briggs
Dave's
travel writer
from the UK who's been living in Greece since 2015. He's written hundreds of travel blog posts and itineraries for Greek islands and travel destinations all over Greece. Follow Dave on social media for travel inspiration from Greece and beyond: