My Revolut card review is based on a year of using it in 10 different countries. Here's what I like about the Revolut travel card, what can be improved, and why I think you should consider it as a travel money card.
Revolut Travel Card Review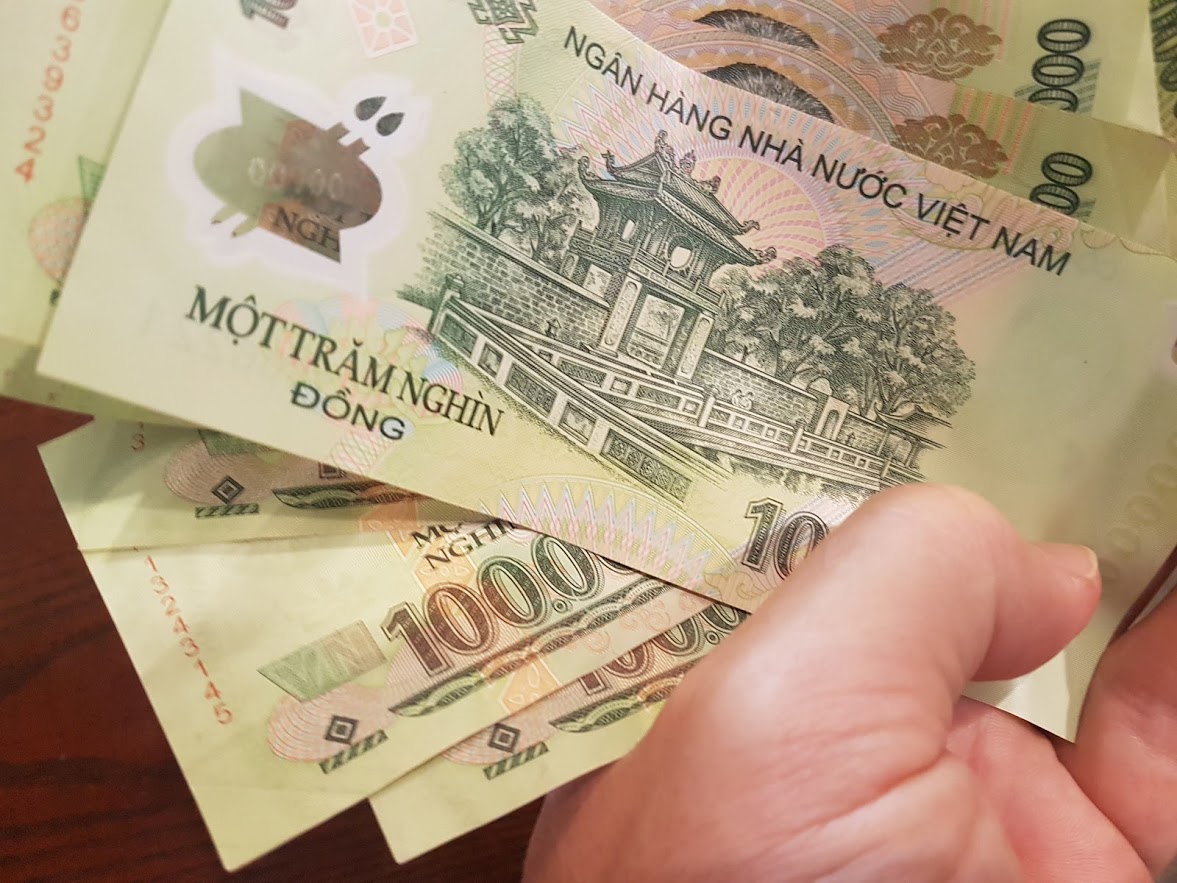 Have you ever noticed, that when it comes to getting hold of travel money you get ripped off no matter what you seem to do?
Whether it's your bank charging a fee you hadn't heard of before, or a crazy exchange rate that bears no relation to reality, they seem to get you in the end. And don't get me started on airport currency exchange rates!
Surely, there must be some way to get an honest currency exchange rate?
Well, there is now, thanks to the Revolut cash card.
We've been using the Revolut cards for a little over a year, and they were our main cards to get hold of travel money during our 5-month-trip in SE Asia. Here's an explanation of how the Revolut card works, and our honest review.
What is the Revolut account?
There's two ways to look at what the Revolut account is.
One, is to think of the Revolut account as a current account that can be easily managed through your mobile phone. The big bonus here being that you can store money in different currencies. They also provide banking details for different currencies which is great for me, as I can use it as a way to receive payments into my online business.
The second, and perhaps simplest way to think of the Revolut card for most people, is that it is a pre-paid travel card. You can make transfers into the Revolut card from your bank account, and then convert it into any currency you like (well, within reason).
The truth is, it's both things, and offers a great deal of flexibility for anyone wanting to store different currencies, or who has travel plans.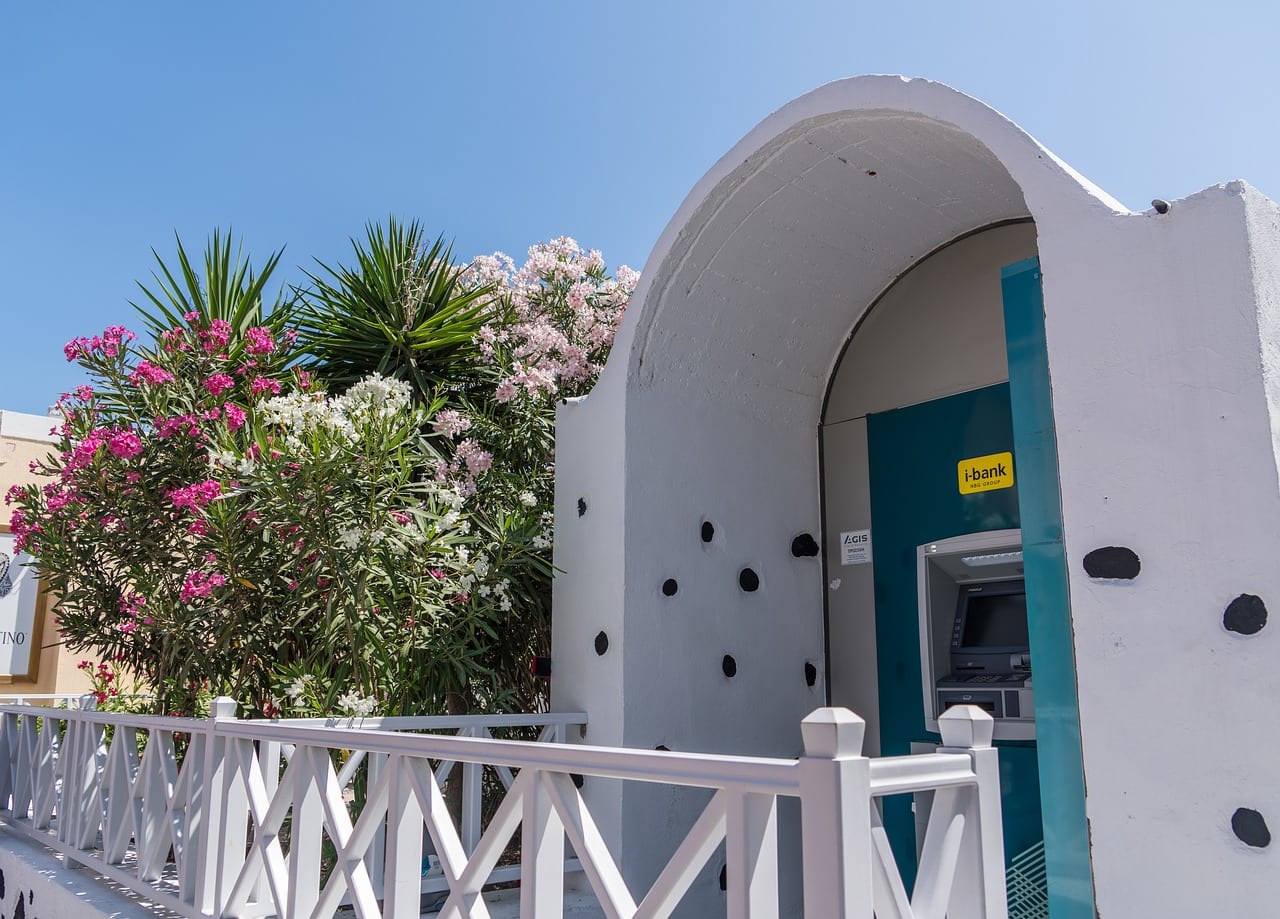 The Revolut Card itself
The Revolut account comes with a card, either Visa or Mastercard, which you can use as a debit card for purchases, or for ATM withdrawals.
As we opened our accounts a year ago, I can't honestly remember if we had a choice between the two, or were given what came. However it was, I have a Visa Revolut Card, and Vanessa has a Revolut Mastercard.
The Revolut card acts as a debit card, and you can only withdraw or spend money that is available in the account. You can easily monitor the account in the Revolut app you'll need to download to a smartphone.
You can apply for a Revolut card here: Get Revolut Card
Opening a Revolut account is really straightforward and quick. You will need to provide your address and passport, and you will be sent your card in the post in a few days.
The Revolut App
The app is where you can monitor the holdings in your Revolut account. After transferring money in, you can leave it in its original currency, or exchange it straight away.
The app is very simple to use, and if you have an internet connection, will even give you real time updates when you withdraw money or spend money on the card.
Why should I open a Revolut account?
People who travel a lot can really benefit from a Revolut account, as it offers a very easy way to spend money abroad. You can send money from your primary bank account to your Revolut account, and then use your Revolut card the same way you would use any other card.
The main difference when using a Revolut card vs a bank card, is that the rate offered is interbank exchange rate, i.e. a fair rate. Depending on your bank and the type of card you have with them, you will probably discover that a Revolut card gives you a much better exchange rate, and smaller handling fees.
Why a Revolut Card was best for Vanessa
In Vanessa's case, every Greek bank has its own policy when withdrawing or spending money abroad. Revolut rates and handling fees were much better than any of the four Greek banks she asked, for debit as well as credit cards.
Additionally, most of the Greek banks clearly stated that, even when a customer informed them in advance that they would travel abroad for an extended period of time, they could still deactivate the card if they noticed "suspicious activity" and couldn't get in touch with the customer via the registered phone number.
Therefore, Revolut was really the easiest way to spend money abroad.
Why a Revolut Account was almost the best for Dave
In my case, I have a Halifax Clarity card from the UK. This card gives a perfect exchange rate with no fees, in a similar fashion to Revolut. What makes the Clarity card a winner over Revolut for me, is I can withdraw an unlimited amount of cash without additional fees.
The downside to my Halifax card, is that I have to pay the amount off the same day using my online banking app in order to avoid interest charges. This is a pain, especially when travelling countries with poor connection!
So, I found the Revolut card to be a useful addition to my 'travel toolkit', and of course it's always good to have multiple cards just in case when you travel!
How much does it cost to open a Revolut account?
We found it quite hard to believe, but opening a basic Revolut account is totally free of charge. This includes the card itself, which is perhaps what separates Revolut from other pre-paid travel cards.
You can apply for a Revolut card here: Get Revolut Card
OK, so what's the catch?
Well, nothing is ever entirely perfect, right?!
If you go for the basic (free) version of Revolut, you can withdraw up to 200 pounds or euro per month for free at ATMs, while for any excess there will be a fee of 2%.
However, you can still use the Revolut card as a debit card, and there are no Revolut card fees for amounts of up to 6,000 euro a month.
Revolut Card Fees
Apart from the free basic version, there are two types of upgrades that you can look into.
These are definitely worth it, especially for people travelling often for up to 40 continuous days.
If you choose any of the "premium" or "metal" upgrades, you will get a higher withdrawal limit (400 euro and 600 euro, respectively).
Many other perks, such as travel and medical insurance and a few others, are also included. In our case, travelling for five months, this wasn't applicable, so we just went with the basic free version of Revolut which suited us just fine.
Why do you need a mobile phone to use the Revolut card?
Technically speaking, as soon as you apply to get your Revolut plastic card, you don't really need to use a phone in order to spend your money. However, the phone is essential in order to monitor your transactions, and it's also the only way to manually exchange money from one currency to another.
As an example, if you have GBP stored in your Revolut account and expect the GBP to drop vs the Euro, you can convert all your GBPs into Euros.
All transactions with your card are recorded instantly on the app, and you will always get an instant notification as soon as you make a payment, or whenever you are online next. We often received the notification before getting the paper receipt!
The phone is also necessary if you want to send money to a friend, transfer money to the Revolut account from another account, or vice versa.
Finally, if you need to freeze your card, it is easy to do it through the app. So if your card is stolen, lost or misplaced, you can quickly freeze it and request a new one.
Revolut and cryptocurrencies
People who are using cryptocurrencies will be pleased to know that Revolut can currently be used with Bitcoin, Bitcoin Cash, Litecoin, Ethereum and XRP.
However, I personally don't think this is worth it right now, as you can't transfer in crypto from outside wallets. The day that happens, Revolut will be truly revolutionary!
Our experience with the Revolut card
Quite honestly, we can't recommend the Revolut card highly enough. We had both a Mastercard and a Visa during our trip, and we used both of them interchangeably.
In our five months of travelling to countries such as Myanmar, Vietnam, Thailand and Singapore, there were only 2 instances where our card was rejected when trying to pay by debit card.
As for ATMs, some of them didn't accept a Mastercard, so we used the Visa instead – but that has nothing to do with Revolut itself.
At one point, we had to get in touch with customer service – this was all through the app, and it was quick and easy. It turned out that there was a glitch in the system at that time, and they promised to fix it soon, which they did. So, 5 stars for customer experience!
While it was a little frustrating to have to pay the 2% fee for ATM withdrawals of over 200 euro a month, it was still very little compared to any Greek ATM card. And the amount of times we did that was still cheaper than paying the monthly fee. And a LOT cheaper than using airport currency changers!
Overall, we totally suggest that you get a Revolut card, even if you don't travel too often – it's free, it's generally accepted everywhere, and it's hassle free.
You can apply for a Revolut card here: Get Revolut Card
Related posts on saving money when traveling: