These adventure captions for Instagram and social media are perfect if you're stuck on what status update to put next to your awesome adventure orientated photo!
Life is either a daring adventure or nothing at all
Do you love adventure? Do you want to share your adventures with the world on Instagram but not sure what caption or quote would be best for your photo? Look no further!
We have a list of Instagram captions that are perfect for outdoor adventuring and will help inspire others to get out there.
We all know that spending time outdoors is the best way to forget about life's worries. It's so much easier to focus on what you're doing when there are no distractions around.
The fresh air and being in nature can help us get back to our roots, and it reminds us of how small we really are in this big world!
Inspiring Adventure Captions
I'm not lost, I just don't know where I am.
---
Adventure is out there.
---
It's not about the destination, it's about getting away.
---
Work, save, travel, repeat.
---
Hiking is my favorite kind of adventure.
---
I'm always up for an adventure, especially when it involves a new trail.
---
When you're surrounded by the beauty of nature, it's hard not to feel inspired.
---
I am so thankful to be able to spend my days exploring the outdoors with my family. Every day is a new adventure, and I can't wait for what's next!
---
I'm thankful for the #outdoors and all it has to offer.
---
We're taking the road less traveled.
---
Once I get out there, I feel so free.
---
I do believe it's time for another adventure.
---
Travel is the only thing you can buy that makes you richer.
---
Related: Wonderful quotes about nature
Adventurous Captions
I know you're reading this because you want to spend more time outdoors. I'm right there with ya! The benefits of being in nature are so great, and it is not only good for the environment but also your mental health.
The view from here is amazing!
---
Let your heart be your guide. Trust in yourself and you will succeed.
---
It's the journey that matters, not the destination.
---
What lies behind us and what lies before us are tiny matters compared to what lies within us.
---
It's always darkest before the dawn.
---
Head in the clouds, on to the next destination.
---
Don't be afraid of failure – you only have one chance at success.
---
You are braver than you believe, stronger than you seem, and smarter than you think.
---
Wanderlust: a desire to travel, to understand one's very existence.
---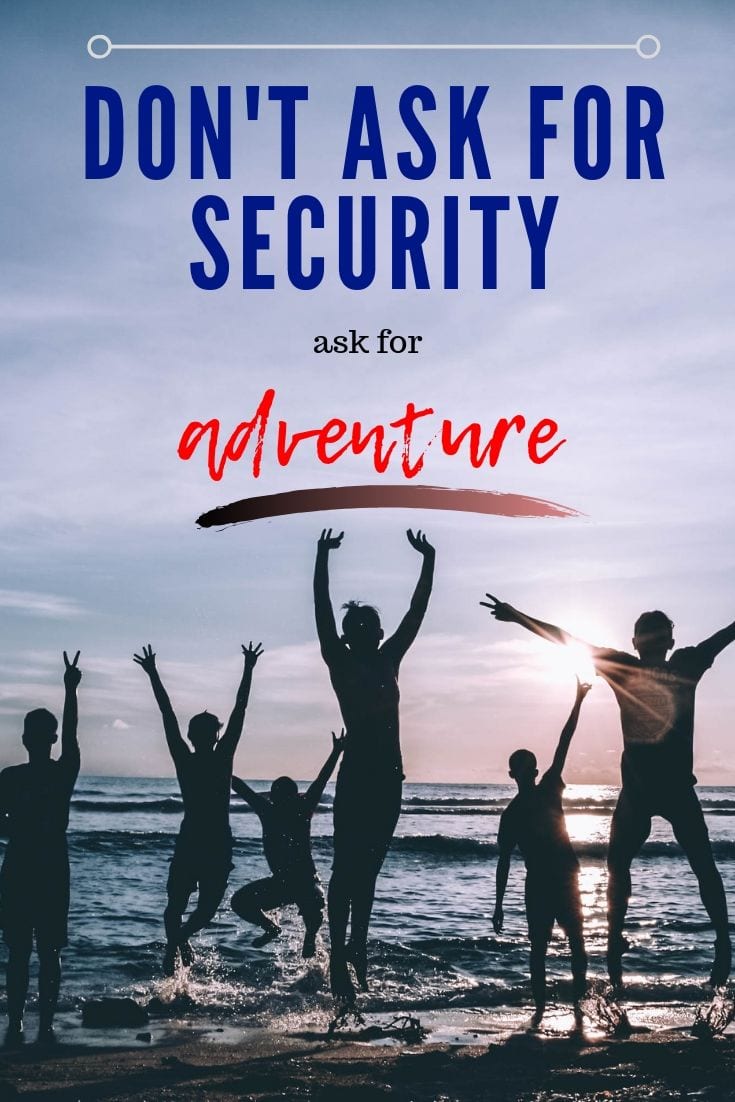 Related: Summer Vacation Quotes
Captions about Adventure
The time you spend outdoors is one of the most important moments in your life. There's nothing quite like being surrounded by nature and experiencing fresh air, a cool breeze, and sunshine on your skin.
You can find all these things as well as so much more when you take some time to go outside. From exploring new places to spending quality time with friends or family, there are countless reasons why getting outdoors is such an amazing thing to do!
If we could see the miracle of a single flower clearly, our whole life would change.
---
The best way to find out if you can do something is to try it.
---
It's never too late to be what you might have been.
---
Work hard, travel harder.
---
If we are not willing to risk anything, then life becomes meaningless and empty.
---
You only live once, but if you do it right, once is enough.
---
The best adventures are the ones you never plan for.
---
You can't go wrong with a little bit of sunshine and adventure in your life.
---
This is what living looks like to me.
---
If you're going through hell, keep going.
---
---
Image credit: https://pixabay.com/photos/surfer-surfing-waves-beach-ocean-2335088/
Related: Short Travel Quotes
Short Adventure Quotes
The feeling of freedom is just one of the many reasons why outdoor time is so amazing. There's no better way to make friends, have a good laugh and live life to its fullest than being outside in nature.
Outdoor people are always looking for new ways to enjoy their surroundings – whether that means swinging on a tree limb or jumping into a refreshing body of water, you'll never be bored with all the fun things out there for you to do!
I've been here before but it's always different.
---
Oh darling, let's be adventurers.
---
It's a beautiful day to be alive and in love with life!
---
The more you explore the world, the less you care about what other people think of you.
---
There is no way to happiness – happiness is the way!
---
You can never cross the ocean unless you have the courage to lose sight of land.
---
Find a beautiful place, and get lost.
---
It's better to regret something you did than something you didn't do.
---
A journey of a thousand miles begins with one step.
---
If we're not careful, our lives will be filled with so many things that we'll eventually forget who we are and what matters most to us.
---
The best way to find out what you are looking for is to stop looking.
---
You can't go wrong if you never give up.
---
If it doesn't kill me, then it makes me stronger.
---
Related: Winter Instagram Captions
Adventuring Quotes
I'm a nature-loving, outdoor enthusiast. The best part about hiking and the outdoors is that it's so accessible. With a short hike to your nearest trail, you can be surrounded by all of the beauty Mother Nature has to offer.
Hiking is not only great for physical health but also mental health as well! Being in nature can make us feel more alive and energized than ever before.
The world is a book and those who don't travel read only one page.
---
What would life be without adventure?
---
It's not about the destination; it's about the journey.
---
It's a beautiful day to be out on the water!
---
This is what dreams are made of.
---
You can do anything you set your mind to!
---
You can't buy happiness, but you can buy a bike and that's pretty close.
Related: Bike captions for Instagram
---
If it scares you then it might be worth doing.
---
The best things in life are free
---
I'm so excited to go on this adventure!
---
Adventure awaits.
---
The world is my oyster.
---
Ready for the next chapter in life?
---
This is going to be an amazing experience!
---
Let's do this!
---
Also read: Mexico Captions
Best Adventure Captions
Here's our last selection of captions on adventure you can use on social media status updates. Have you found a favourite yet?
The only thing that's constant is change.
---
Adventure isn't outside of you – it's inside.
---
If you want to be happy, set a goal that commands your thoughts, liberates your energy and inspires your hopes.
---
It is better to travel well than to arrive.
---
You're never too old to explore!
---
It's better to regret something you have done than something you haven't done.
---
If we had no winter, the spring would not be so pleasant; if we did not sometimes taste of adversity, prosperity would not be so welcome.
---
There's no such thing as a bad day when you're exploring new places and meeting new people.
---
It's always better on the other side of fear.
---
There's no place like home.
---
It's a beautiful day to go exploring.
---
The world is your oyster.
---
You only live once – so make the most of it!
---
I haven't been everywhere, but it's on my list.
---
Live life to the fullest and never look back.
---
Short Adventure Captions
To live will be an awfully big adventure
---
What is life, but one grand adventure?
---
We travel not to escape life, but for life not to escape us.
---
A good friend listens to your adventures. A best friend makes them with you.
---
Life begins at the end of your comfort zone.
---
Real adventure begins with a YES!
---
The biggest adventure you can ever take is to live the life of your dreams.
---
Life is meant for good friends and great adventures.
---
Let the adventure begin.
---
Then I realized adventures are the best way to learn.
---
To have an adventurous life, we have to lose the fear of failing!
---
All journeys have secret destinations of which the traveler is unaware.
---
Perfect Adventure Caption
The very basic core of a man's living spirit is his passion for adventure.
---
I travel not to cross countries off a list, but to ignite passionate affairs with destinations.
---
Always take the scenic route.
---
Be brave, be wild, and stay forever hungry for adventure.
---
Instead of trying to make your life perfect, give yourself the freedom to make it an adventure, and go ever upward.
---
The clearest way into the Universe is through a forest wilderness.
---
Add life to your days, not days to your life.
---
Of all the books in the world, the best stories are found between the pages of a passport.
---
Always say yes to new adventures.
---
You might also like to read:
We hope you enjoy this list of quotes about outdoor adventure, and encourage you to share these with friends on social media.
If there are any other captions or sayings that we've missed, please let us know in the comments below!
Jobs fill your pocket. Adventures fill your soul.
More Instagram Captions Collections
Looking for even more captions and quotes to use? Check out these other list of captions and sayings to use on Instagram:
---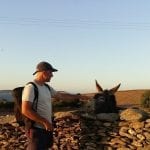 –
Dave Briggs
Dave is a
travel writer
who has been sharing outdoor advice and travel tips on Dave's Travel Pages since 2005. If you enjoyed these amazing adventure captions for Instagram and social media posts, you might also like his other blog posts about camping, bike touring, and travel. Follow Dave on social media for travel inspiration from Greece and beyond: