It's time to get in the mood for summertime with these inspiring summer vacation quotes! 50 of the best vacation and summertime quotes to inspire fun in the sun!
Quotes About The Summer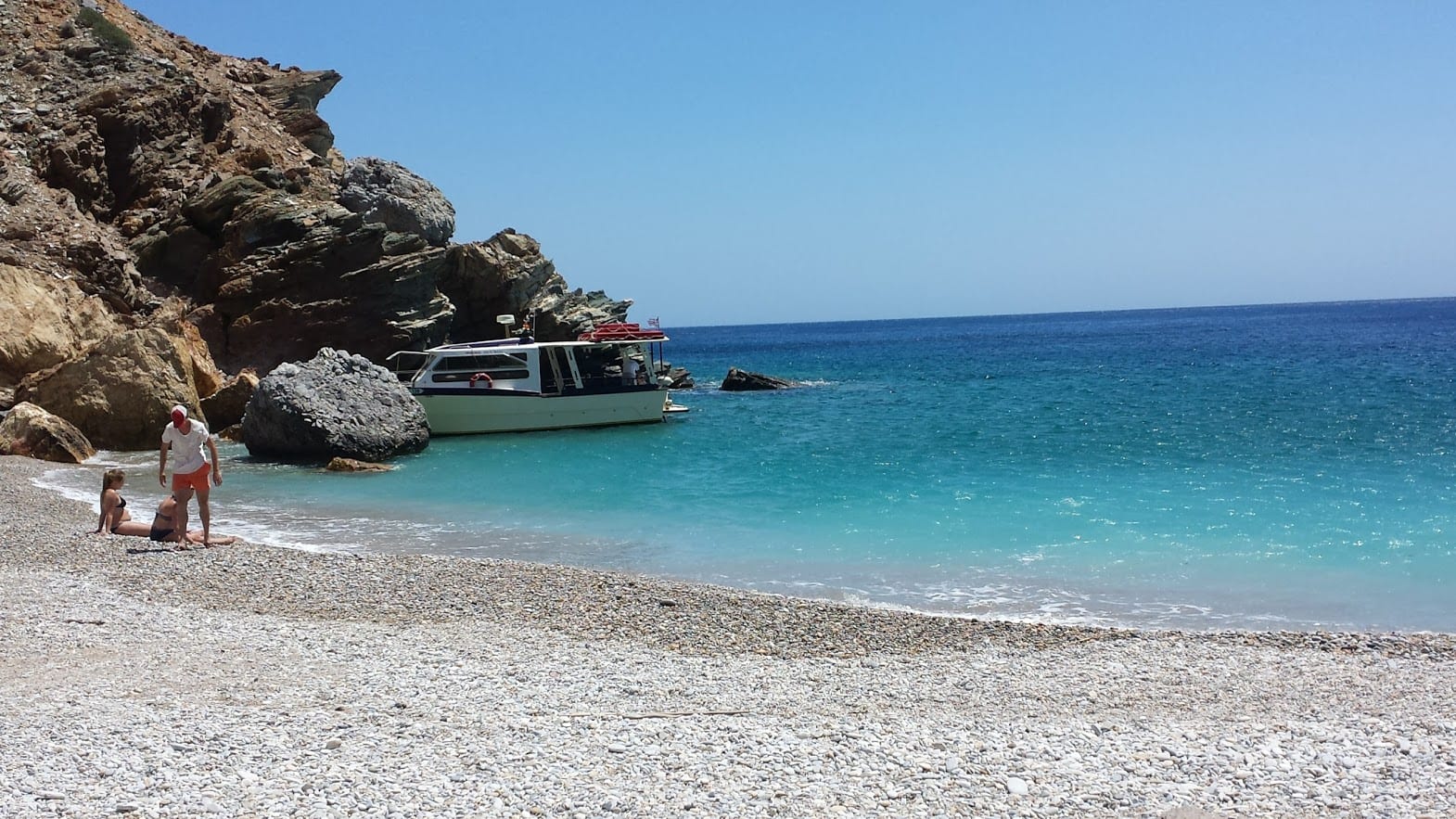 Everyone loves their summer vacation, but it sure can take a long time to arrive!
So, these quotes about traveling are perfect for those long days in the office, where you're dreaming of sun, sea and sand.
Each of these summer vacation quotes has been chosen to inspire your imagination and get you dreaming.
Not sure where to go on vacation this summer yet? How about
Greece
?
Greece is one of the most popular holiday destinations in Europe thank to its awesome beaches, great weather, tasty food, and friendly people.
Take a look here for the classic Athens – Santorini – Mykonos itinerary.
And now… onto the quotes!
50 Best Summer Vacation Quotes
---
"My favorite place to vacation is anyplace by the ocean."
– Nina Arianda
---
"A vacation is what you take when you can no longer take what you've been taking."
– Earl Wilson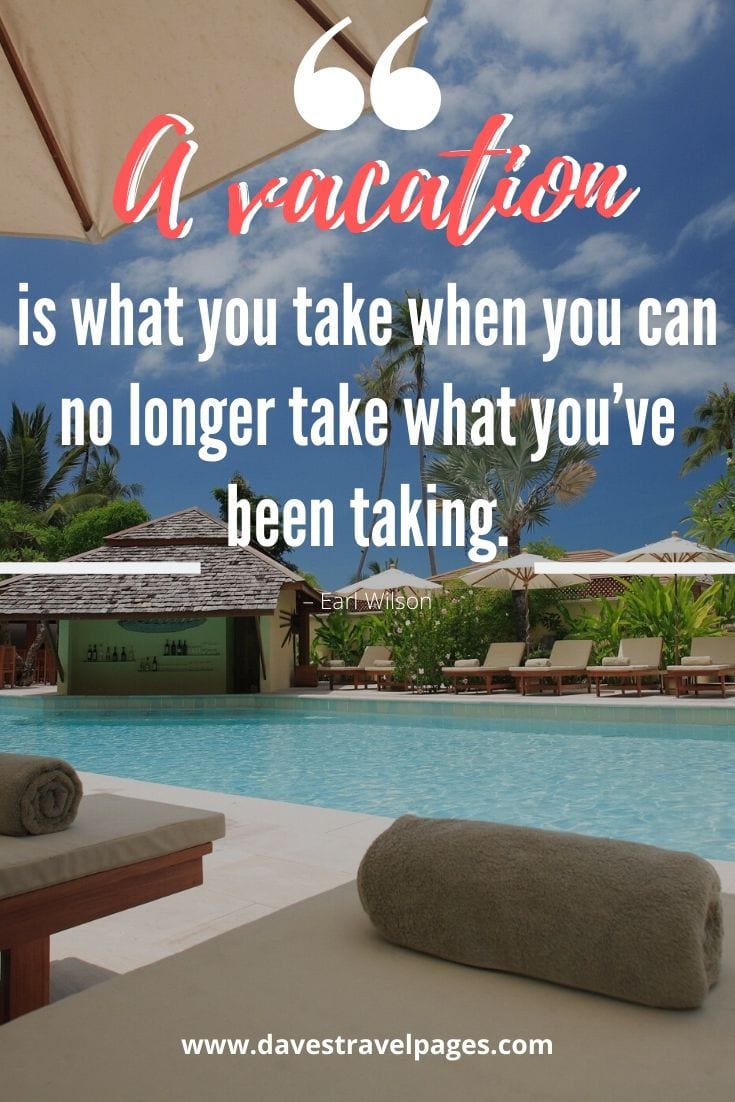 ---
"I want to vacation so long, I forget all my passwords."
– Unknown
---
"Smell the sea, and feel the sky. Let your soul and spirit fly."
– Van Morrison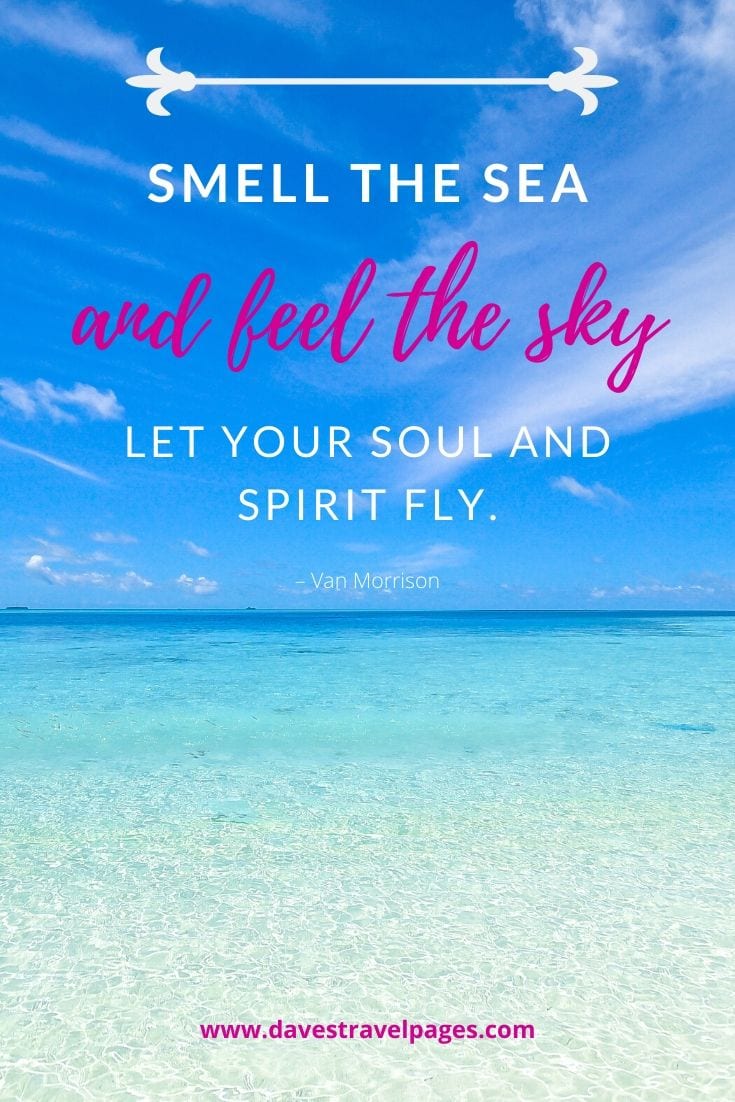 ---
"It's summer and time for wandering…"
– Kellie Elmore
---
"Summertime and the livin' is easy."
– Porgy and Bess
---
"Hip, Hip, Hooray for the Hot Summer Day!"
– Unknown
---
"My favorite weather is bird-chirping weather."
– Terri Guillemets
---
"There is no 'we' in summer. Only 'u' and 'me'."
– Unknown
---
"Salt in the air, sand in my hair."
– Unknown
---
Best Summer Quotes
"There is always that one summer that changes you."
---
"The tans will fade but the memories will last forever."
---
"Be Sure Not To Fizzle When The Summer Starts To Sizzle"
---
"In summer, the song sings itself."
– William Carlos Williams
---
"It's always summer somewhere."
– Lilly Pulitzer
---
"A vacation is having nothing to do and all day to do it in."
– Robert Orben
---
"When all else fails, take a vacation."
– Betty Williams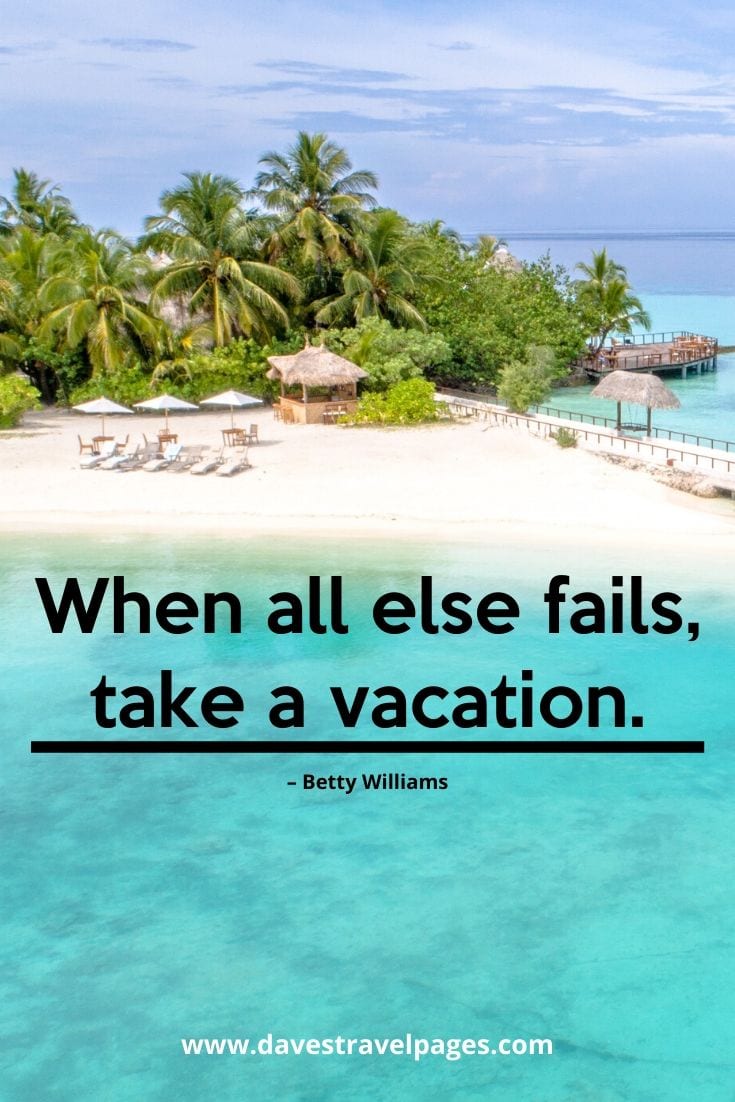 ---
"When people went on vacation, they shed their home skins, thought they could be a new person."
―Aimee Friedman
---
"Those Lazy-Hazy-Crazy Days of Summer."
– Nat King Cole
---
"And at the end of the day, your feet should be dirty, your hair messy and your eyes sparkling."
― Shanti
---
Summer and Vacation Quotes
"I could never in a hundred summers get tired of this."
– Susan Branch
---
"You are so much sunshine in every square inch."
– Walt Whitman
---
"Friends, sun, sand, and sea, that sounds like a summer to me."
– Unknown
---
"If you're not barefoot, then you're overdressed."
– Unknown
---
"Live in the sunshine, swim the sea, drink the wild air."
– Ralph Waldo Emerson
---
"One must maintain a little bit of summer, even in the middle of winter."
—Henry David Thoreau
---
"Sun is shining. Weather is sweet. Make you wanna move your dancing feet."
– Bob Marley
---
"Summer means happy times and good sunshine. It means going to the beach, going to Disneyland, having fun."
– Brian Wilson
---
"One benefit of Summer was that each day we had more light to read by."
― Jeannette Walls
---
"Summertime is always the best of what might be."
― Charles Bowden
---
Summer Captions
"It's a smile, it's a kiss, it's a sip of wine … it's summertime!"
– Kenny Chesney
---
"Let us dance in the sun, wearing wild flowers in our hair…"
– Susan Polis Schutz
---
"My goal is to hit the gym every day I'm on vacation. Usually I just end up sleeping and drinking beer."
– Gary Allan
---
"No man needs a vacation so much as the man who has just had one."
– Elbert Hubbard
---
"Vacation calories don't count."
---
"Laughter is an instant vacation."
– Milton Berle
---
"Make your vocation your vacation. That is the secret to success."
– Mark Twain
---
"Just a reminder that I'm going on vacation and you're not."
---
"Don't bother me I'm on vacation."
---
"The average vacation is one-tenth playing—nine-tenths paying."
– Arnold Glasow
---
Summer and Holiday Quotes
"Don't pick a job with great vacation time. Pick one that doesn't need escaping."
---
"I need a vacation, not a stupid weekend."
---
"I need a six month vacation, twice a year."
---
"I hope your vacation gives you the pleasure you need so that you don't have to think of any problems back at home. Enjoy your vacation."
---
"I love my job only when I'm on vacation."
---
"A vacation is having nothing to do and all day to do it in."
– Robert Orben
---
"The vacation we often need is freedom from our own mind."
– Jack Adam Weber
---
"Take vacations, go as many places as you can, you can always make money, you can't awakes make memories."
---
"Isn't it amazing how much stuff we get done the day before vacation?"
– Zig Ziglar
---
"An upcoming vacation gives us something to eagerly anticipate."
– Jaime Kurtz
---
More Inspiring Travel Quotes