Here's my bicycle touring budget and end of month round up for May 2016 calculated during my cycle ride from Greece to England. If you are interested in how much bicycle touring costs, then read the full article where I break everything down.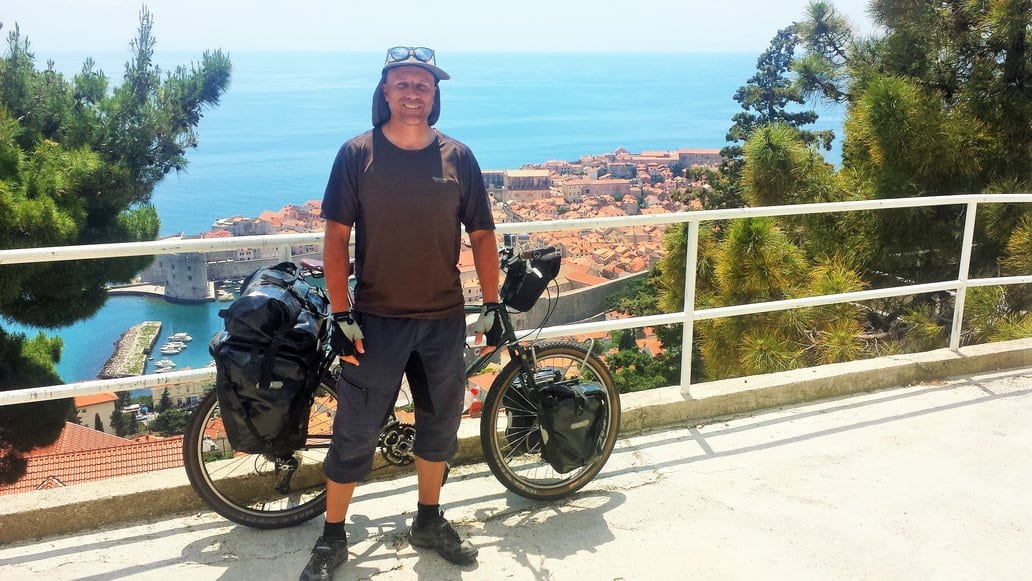 Bicycle Touring Budget for May 2016
One of the things I wanted to do during this bicycle tour from Greece to England, was keep track of how much I spend.
During my other tours, I have taken an ultra-budget approach, and have even written an article on how you can cycle around the world on less than 10 pounds a day.
For this trip however, I decided not to set myself a bicycle touring budget, and would just see how things worked out. I thought it would be interesting to see how much I spent, and where.
Theoretically, I only have two major costs, which are accommodation and food. Let's see how it all adds up!
My Bike Touring Budget
So, I want to be totally transparent with my bicycle touring budget, in the hope that it may help other people plan their own bicycle tours. It's probably worthwhile then to start off with a few ground rules before I get into the figures.
1. The cost does not include the gear I have left with
2. Any expense is measured as the money actually leaves my wallet or bank account.
3. All costs are measured in Euros at whatever the current exchange rate was on the day.
I also gave up drinking alcohol in November last year. I can't tell you how much money this has saved me during the last few months, and this of course helps enormously with my bicycle touring budget!
Without further ado then, here are the numbers for the bicycle touring budget so far in May 2016….
Date bicycle touring budget updated – End of 31/05/2016
Number of days on trip so far – 24
Total money spent – 608.96
Average spent per day in May 2016 – 25.37
Average spent per day during the Greece to England cycle ride so far – 25.37
Rough breakdown of costs –
Accommodation – 360.96
Food (groceries + restaurant) – 240.50
Entrance fees to sites -7.50
Note – I believe that about 10-15 euro needs to move out of the food column, and into the entrance fees to sites category, but I will leave it as it is else things may get messy!
And here are some other random facts and figures from the trip so far –
Number of punctures – Zero
Problems with bike – Zero
So, all in all not a bad set of figures. There are of course many ways I could have reduced the costs of the trip, and lowered my bicycle touring budget such as wild camping, using Warmshowers, and always cooking for myself. As I said though, right now, there is no need to do this. Let's see what the next month brings!
Do you think 25 euros a day is too much, or would you struggle on spending that little? I would love to hear from you, so please leave a comment below!
Want to read some more bike touring tips on gear and kit? Take a look here: