Are you thinking of using a travel water filter for bike touring? If not, you should! Here's 3 reasons why it's a great idea to use a water filter on your next bike tour.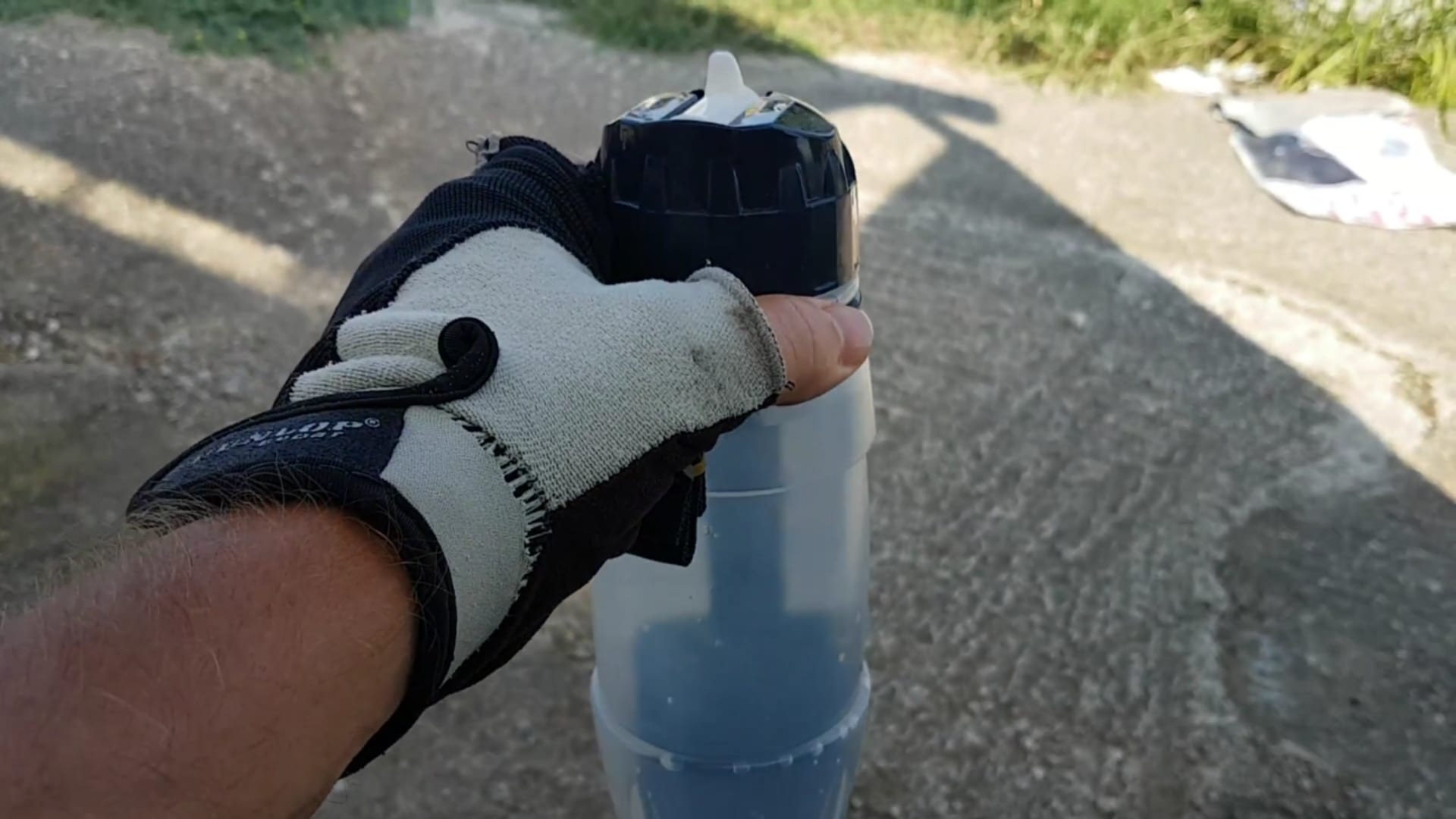 Travel Water Filters
Travel filters have changed a lot over the years.
When I first started bike touring, they were reasonably large and bulky objects.
Today, 'filter straws', steripens, water bottles with filter and pumps are available in any outdoor shop.
Which water purifier for travel you use is going to be based on your own needs, budget, and even style of bike touring.
This article isn't about how to choose a water filter. Instead, it's about trying to get you to use a water purifying filter for touring in the first place!
Reasons to use a water filter for bike touring
I think that every cyclist planning a bike tour should take a water filter with them, even if the tour is only for a few days.
If you've not already decided to get yourself a portable water filter for bike touring, let me give you some reasons why!


#1 Filter drinkable water from anywhere
Ever dreamed of being able to filter water from streams and rivers as you wild camp? A portable water filter will allow you to do just that!
With the right sort of filter, you can safely drink water from rivers, and some models even allow for water to be pumped out of puddles!
Another big use for a travel water filter, and one that doesn't get mentioned much, is that you can also filter tap water.
In some countries, the water that comes out of a tap isn't drinkable. If it is, perhaps the taste isn't that great. A portable water filter will also take care of that nicely for you.

#2 Save Money
We're all looking to save money on a bike tour right? Having a water filter can do just that.
All you need to do is work out how much you spend on bottled water during a tour, and you'll soon realise you'll get a good return on investment after buying a water filter for travel.
In most cases, use the water filter 30 times or so, and you've broken even. Any more than that, and you're in profit!
All it requires is that little investment up front, and the rewards can be enjoyed for longer. For this reason, I always tend to look at buying bike touring kit as an investment rather than an expense!
#3 Save the environment
You don't need to be a tree-hugger to realise that there's far too much plastic being used and thrown away carelessly in today's world.
As a cyclist, you are probably more visually aware than most of the empty plastic bottles that roll around on the side of the road and in grass verges.
A travel water filter is going to cut down hugely on the amount of plastic you use during your bike tour. Do the world a favour, and get yourself one!
Related: How to use less plastic when you travel
Please pin for later
Want to read some more bike touring tips on gear and kit? Take a look here:
---
– Dave Briggs
Dave has cycled around most of the world on different bicycle touring trips, and is always looking for the best way to make a tour easier. Taking a water filter when bike touring does just that, which is why he wrote this guide and review!
In addition to this blog post on reasons to take a water filter on a bikepacking trip, he's written many other guides about bike touring.
Follow Dave on social media for travel, adventure and bike touring inspiration: