Avoid some of the common travel mistakes that people make, and have a great trip! This list of things not to do when traveling is worth the read if you want your trip to go smoothly.
Travel Mistakes Not To Make
First time travel mistakes can be easy to make. We've all heard the horror stories: missing your flight because you went through security late, forgetting your passport at home, getting sick while overseas, or losing all your credit cards.
Sure, things can happen when you travel, but the best way to prevent travel mishaps is to be prepared for them. We've put together a list of common mistakes, and how to avoid them below.
Before we dive in, I want to add a thought I had after re-reading my list. There's an element of 'Don't do this' in this post about travel mishaps best avoided, and I honesty hate telling people what to do!
So consider this more as advice from a friendly traveler who's managed to do probably more than half of these dumb things. I learned some lessons the hard way, but you don't have to!
Easily avoidable travel problems
Planning the trip of a lifetime? Here are some of the travel mishaps you can potentially avoid or cope with better if you are prepared.
Not being prepared for Covid rules changes
The world's changes with C19, and travel isn't as straightforward as it used to be. Every country seems to have their own rules and regulations, and these have a habit of changing with little or no notice at all!
For the foreseeable future, travel is going to require a little flexibility and vigilance on your part. You'll want to keep yourself apprised of the current rules in not only the country you travel to, but any transit countries and your own country as well.
We keep a regularly updated pages about Greece you can read here: Travelers to Greece
Make sure your passport is in order
Passport validity is an easy one to overlook. Just because you had your passport renewed three years ago doesn't mean it's still in good shape for travel. Check out the moths haven't eaten it since the last time you traveled!
If you've got an older passport, check its expiry date and make sure it's got enough time left on it. Most countries consider a valid passport to be one with six months remaining on it,, but some have different rules.
Be sure to check your passport expiration date and the rules of the countries you will be visiting!
Not having the correct visa/permit for a country
Your travel visas are another easy thing to overlook. And no, I'm not talking about credit cards!
Some countries require that you apply for a visa before you travel in order to be able to enter.
Check every country you plan to visit and see what their rules are, and if they require one for your nationality. Then make sure you've got the correct paperwork!
Here's my visa from Sudan…
Not having travel insurance in case of emergencies
Travelling comes with its own set of risks, from lost luggage to health problems. While existing insurance policies may cover you when traveling in your own country, an international health insurance plan is needed in a foreign country.
Make sure you've got a strong travel insurance policy before you set out. It's important for getting compensation if your flight is delayed or if your luggage gets lost, but it's also really vital in the case of an emergency!
Keep up with travel rule changes and make sure you've got adequate coverage for all of the countries you plan to visit. Make sure your travel insurance covers you for emergency medical expenses!
Not keeping copies of your documents
It's always a good idea to have a couple of copies your travel documents.
Get some digital 'scans' made of all your important documents, and keep these on file at home or in the cloud.
Many people take pictures or scans with their phone and email them to themselves – or even better keep it straight on your android ! Why not use an app like Evernote that you can synchronize across multiple devices so you don't lose the vital information!
If you do lose your passport, it may be less of a problem getting hold of an emergency one if you have copies of your old passport to show the embassy.
Booking flights too close together
If you have to catch two different flights, it's tempting to book them as close together as possible.
Don't do that!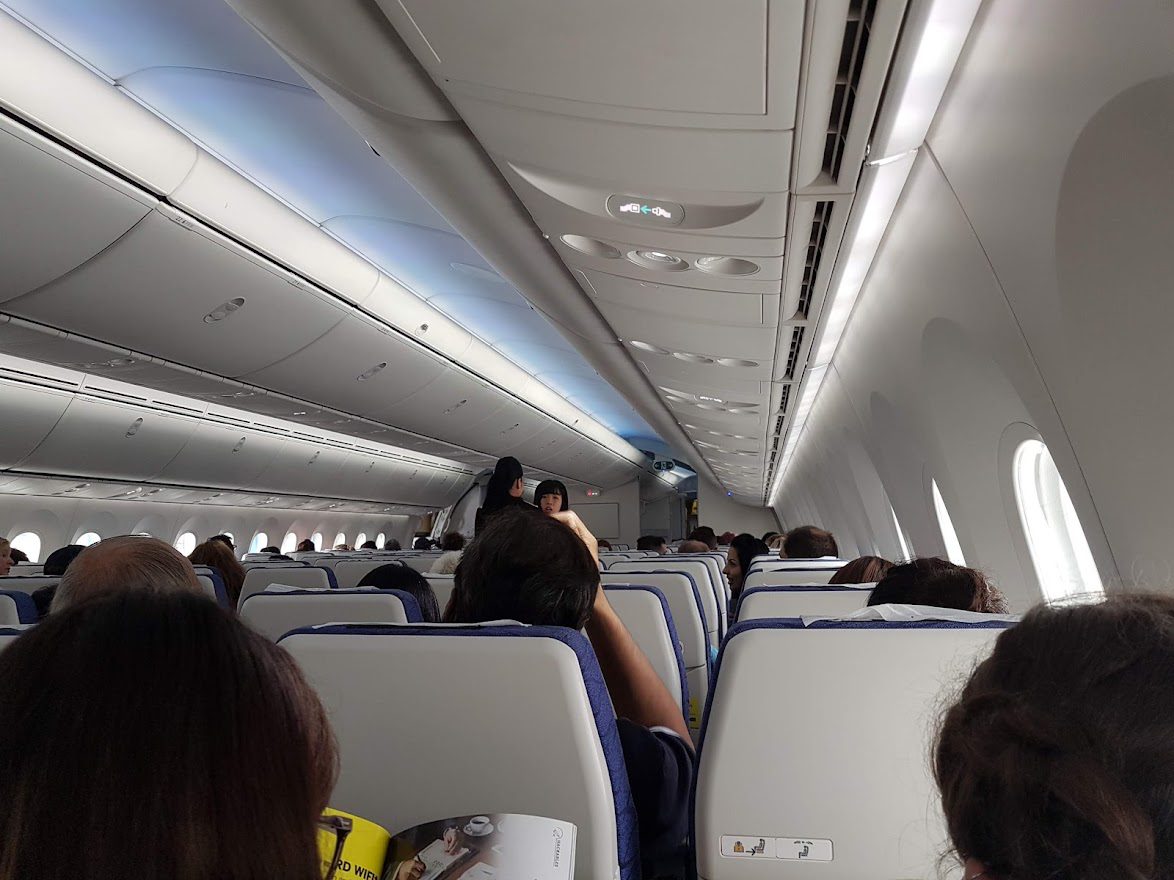 You might miss your flight or something could go wrong trying to board a connecting flight. Leave yourself a buffer so you have some breathing room for the unexpected and put some space between the times of your connecting flights.
There are also booking policies you can take advantage of that allow you alternative routing options if there is a problem with one airline (or several) on your route.
Read my experience here of stressful (and now quite funny) connecting flights going to Easter Island.
Forgetting your passport or other important documents
It goes without saying that you don't want to rock up to an airport without your passport – and it can happen to anyone!
I remember one flight I was catching, and my Dad was taking me to the airport. It was only half an hour down the motorway that I realised I hadn't got my passport with me.
Doh!
Fortunately, we had enough time to head back, get it, and I just about made my flight on time. From then on, I always used a check list. Which reminds me…
Make a check list before traveling
Or a packing list for that matter! I haven't traveled without making lists since 2010. You don't need to update them every time you go somewhere or buy new things, but having something tangible and visible can help minimize stress later on.
Take a look here for an international travel packing list.
Not double-checking flight details
It's really easy to type in the wrong date or a wrong flight number when booking your flights, so be sure you've done that!
Before booking that flight, double-check the airports you'll be flying into and out of, especially for international travel. You might not end up at your intended destination!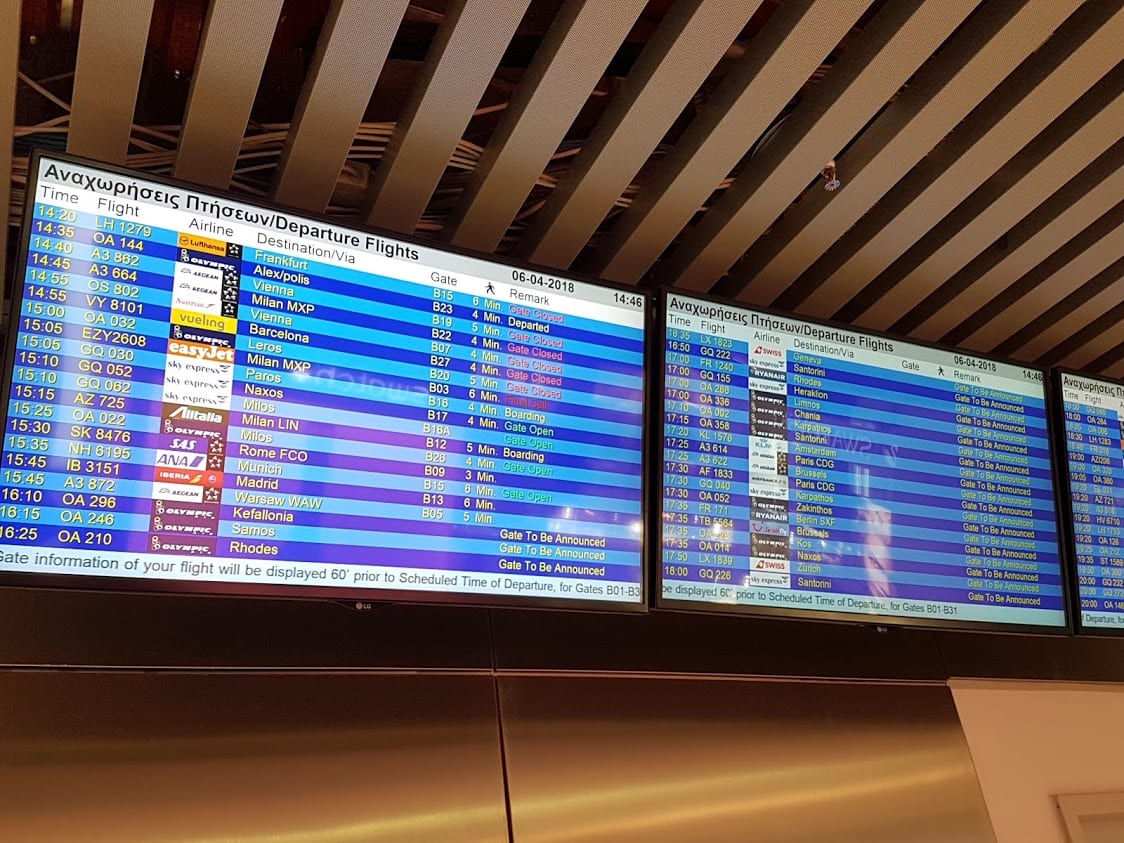 Also read: Advantages and Disadvantages of Traveling by Plane
Do you need to re-confirm your flights?
Back in the day, you had to reconfirm your flights a few days before it was due to leave. This has since been replaced with "online check-in" and other similar procedures.
Don't just assume that because you've booked a flight, that's where it ends!
By the way, you might also want to read: How to find cheap flights
Drinking on the flight
You might have heard this one before – but just in case you didn't, let me spell it out for ya: Don't drink too much on the flight!
Not only is it bad for your health, but drinking on the flight can lead to some problems later on.
If you're landing in a new city after a long flight, you're probably not going to be 100% with it if you spent most of the flight drinking. It's better to be mentally sharper when you land.
Leaving stuff on the plane
On almost every flight, there will be one passenger that forgets something or loses something during the flight. This is one of the most common travel mistakes you can make on a trip abroad, but easily avoided!
Make sure you look all over for your stuff before you leave the plane. You don't want to be the one that left their expensive laptop on the plane on the first day of a round the world trip!
Exchanging currency at the airport
You will rarely get a good exchange rate at the airport if you want to swap currency (although it does happen from time to time).
You can get much better exchange rates by waiting until you're in the city (even if it's just for a night). It might even be better to exchange a little foreign currency in your own country before you leave to travel.
Leaving airport arrivals with the wrong luggage
Yes, this does happen! I like to be able to add something to my luggage in order to make it more easily personally identifiable. Sometimes, I'll put stickers on the bag or a personalised luggage tag that makes it easier to spot at the baggage carousel.
Taxi Scams
With the development of apps like Grab in South East Asia, this is becoming less of a problem, but taxi scams still occur and are consistently one of the biggest travel problems..
Always ask the price before getting in the taxi. If they can't give one, insist they use a meter. If you feel uncomfortable with any of the answers, simply try another one. There's plenty of taxis in the world!
Travel Tip: I always tend to either pre-book a taxi from the airport in a destination I've never visited before, or will have thoroughly researched the best ways to get from an airport to my destination.
Related: Travel Safety Tips – Avoiding Scams, Pickpockets and Problems
Forgetting to Notify Your Bank Before Traveling
Did you know that most banks will freeze your accounts on suspicion of fraud if you try to make a transaction from a country? It's one of the more common vacation problems.
Before departing on that round the world trip, be sure to give your bank a heads up! They tend to get suspicious when they see money being withdrawn from an unknown location and will often freeze your bank account.
Sort out your credit card
As with informing you bank, you'll want to let your credit card company know you may be using your cards abroad. This might also be a good time to get some solid information on foreign transaction fees, and getting hold of international contact numbers in case of credit card fraud.
Not checking your cell phone plan
One of the biggest problems faced by travellers, is getting online when you travel. It's useful to check information etc, but it can be costly.
If you want to keep the same number when you travel, be sure to check out the roaming plan. Otherwise, you may get an extremely high bill when you return!
If it's going to cost a crazy amount for using data in the country you're visiting, consider buying a local SIM card instead. If you're going to do this (which I think is the better option), make sure your phone is unlocked so you can swap SIM cards in and out when you want.
Not pre-booking your first nights' accommodation
If you just arrived at a new destination after many hours spent traveling, you'll be tired and not thinking clearly. The last thing you want to do is to spend time traipsing around streets looking for somewhere to stay.
It's far better to pre-book the first night or two accommodation. Once you're rested, you'll be able to track down cheaper or better places to stay the following day.
Always using AirBnB
There seems to be a whole generation of people that only ever use AirBnB for accommodation. I personally have nothing against AirBnB, but you need to consider the cost and location of your accommodation.
I've found that in some places (such as Asia), there are ample cheap hostels available for around $5-10 USD per night, while AirBnBs tend to start at about $30 no matter where you look.
Hostels also often offer cheaper laundry, free Wi-Fi, and social opportunities among other things that may be more suitable to young travelers or those traveling alone/with friends.
Even Booking often has better deals than AirBnB!
Related: Top Tips for Finding Affordable Places to Stay When Traveling
Taking too much stuff with you
We've all done it. You see a new country and think, "I need to buy an entirely new wardrobe for this place!"
Think again! Start by packing light. If you have some time before your trip, try hauling around the luggage you will use on the trip around your local area so that you can get used to carrying it.
Related: Digital Nomad Backpacks
Not checking what the weather is like where you're going
You might be leaving your own country in summer, but what is the weather like where you are going? And just what is a rainy season anyway!
Knowing what the weather will be like when you travel is one step to having a more comfortable trip. You may have packed your winter coat, but if it's going to be 40 degrees there, you're not likely to wear it much!
Here's me, arriving in Greece in February. Who knew that it snowed in Greece in February?!?
Having no travel itinerary
The idea of wandering around aimlessly might have a romantic appeal, but the problem, is you never know what you might be missing out on.
if you're only visiting a destination once in your life, it's better to organise your time and make sure you don't miss out on the most important things.
Failing to research a new destination in advance
I often meet people who visit some place they've never been before, without doing any research of what it's actually like there. They're often disappointed when they see that reality doesn't live up to their fantasy!
Doing this is like going into a restaurant that you've never heard of, trying the one menu item that seems interesting, and then complaining about how nasty it was.
It might be better for you to travel with an open mind, but make sure you do enough research ahead of time so that you know what kind of place you're going
Having a ridiculously full travel itinerary
On the flip side, having a crammed travel itinerary also presents problems. If you've got a schedule worked out to the nearest minute, it only takes one issue to put it all out of whack.
And trust me, things will never go 100% according to plan when you travel! Having an over ambitious itinerary can complicate travel sometimes.
Relying totally on guidebooks
There's nothing wrong with using a guidebook to plan out your day, but don't rely entirely on them. Travel guides are great for showing you the main highlights, but rarely get you off the beaten path.
Guidebooks can give you an overview of what's possible, but then it's up to you to look for the small, local things that will make your trip special.
Don't get locked into a guidebook schedule. Make sure you spend enough time to talk with locals and explore on your own. This is especially important if you're traveling somewhere for the first time!
Oh, and I find that travel blogs (a little like this one) offer great insights as well!
Eating close to major tourist attractions
One of the biggest tourist mistakes you can make, is to eat at a restaurant that is close to a major attraction.
There's a reason why restaurants close to major sights are priced higher than normal. If people come and go regularly, they can charge more for food because there's always consumers coming around.
This is usually great for the businesses, but it doesn't do much for the budget-conscious traveler! And higher prices don't mean the food is any better than a local's eatery a couple of blocks away.
Not understanding the culture of your destination
One of the great things about the world, is that there are so many different cultures and ways of living. Appreciating that before you travel is going to help you avoid any embarrassing or dangerous situations.
Spending all the time on your phone
You know, it seems an awful lot of travelers spend more time on social media telling the world about the good time they are having, rather than having the good time itself.
Taking pictures, posting them on social media is all very well, but don't waste your time waiting to see how many likes you got. There's a whole world out there to see!
Avoiding guided tours because they are expensive
Sure, you pay a little bit more for a guided tour, but sometimes that is totally worth it. Unless you're an expert in Ancient Greece, a visit to the Acropolis is going to leave you with huge gaps in your knowledge unless you take a tour with a guide who knows what they are talking about.
Related: Acropolis Guided Tour
Missing Sunsets and Sunrises
Sunrises and Sunsets are two of the most beautiful sights in the world, but I see so many people who miss them. That's a shame – I think that sunrises and sunsets in a foreign place really add something to the travel experience.
Related: 200 + Sunrise Instagram Captions To Help You Rise And Shine!
Being afraid to try local food
Don't be that person who visits a new country and only eats in McDonald's! Try out the local food – food is such an important part of every culture it would be a shame to miss out.
Not carrying any toilet paper
If there's one thing that traveling in different countries has taught me, it's to never, ever go on a trip without toilet paper.
Seriously… you never know when you might need it!
Blowing the Budget
A common mistake travelers make, is to underestimate how much money they will need to travel. While traveling, you will be going to lots of places and trying all kinds of new things. Think about how much these things cost compared to your home country, and add that up across the whole trip.
Saving up before a big trip is vital. You can find out more here: How to afford to travel around the world
Equally important is not to blow the budget within the first few days. Take it easy, especially if you are on a longer trip.
Related: Travel resources to help you travel longer
Not backing up photos and videos
Most phones will now back up photos and videos into the cloud automatically, but it's a good idea to manually copy them somewhere else anyway. If you've made a lot of video, you might want a sperate hard drive in which to store your valuable data.
Not taking power adapters
Make sure you take power adapters for the country that you are going to. This is especially important if you are going to travel with a high powered device like a laptop. Always check to make sure you have the right adapter for your device before you leave.
This is especially important if you plan to do a job as a digital nomad as part of your lifestyle and traveling.
Tempting pickpockets
I'm sure I don't have to tell you that wandering around with your wallet in your back pocket is a bad idea. You'll be asking for trouble! Always keep your valuables on your front, in a pocket or purse.
Another thing travelers should be aware of is not keeping all their cash in one place. Keep some separate – that way, if someone does try and pickpocket you, at least they won't get everything!
Related: Easy ways to get robbed
Traveling in peak season
if you're a budget traveler, you probably don't want to travel in the peak tourist season. For example, in Greece, hotel rooms often double or treble in price during August when compared to other times of year.
This is especially the cases in the Cyclades Islands. Instead, you may want to travel in the shoulder season.
Don't skip the tourist office
It's tempting to think that you can do all your research online, but a little local knowledge goes a long way. try to make time to pop into the local tourist office of each place you visit. You never know what new piece of information you might discover there that could add value to your trip!
FAQ About Travel Problems
These are some of the most common questions that readers ask when thinking about travel problems they might avoid:
What can go wrong when traveling?
Some of the most common travel problems include losing ATM cards or money, taxi scams, missed flights, getting stomach issues and running out of money on a trip.
What are the do's and don'ts of Travelling?
Some of the do's include making copies of your documents, talking with the locals, and trying new foods. Some of the don'ts include not being aware of phone roaming charges, leaving bags on the back of chairs in restaurants, and not understanding the local culture may be different to yours.
What problems do Travellers face?
Culture shock, getting sick, and losing passports or credit cards can be among the biggest problems travelers face.
What you should avoid doing in the country of visit?
It's always best to be aware of the local customs and culture of the country you are visiting. They may have very different ethics and standards than you are used to, particularly when it comes to what clothes to wear.
Travel tips
Do you have any more tips to add that might help people avoid a potentially costly and inconvenient travel mistake? Do you have any common sense advise to help people traveling abroad for the first time? I'll follow up comments left below!
Next read:
---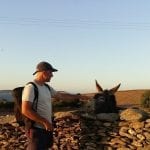 –
Dave Briggs
Dave is a
travel writer
based in Athens, Greece. As well as writing this advice for travellers about what to do and not to do, he's written many more travel tips and guides here at Dave's Travel Pages. Follow Dave on social media for travel inspiration from Greece and beyond: