Discover how to plan a trip easily and stress free in this step by step guide. The perfect vacation checklist and trip planning process for your next trip or vacation.
In this guide, I'll share some helpful travel tips for planning the perfect trip so you can enjoy a relaxing vacation.
Best way to plan a trip
There's no need to get stressed about planning a trip as long as you take the time to plan it right.
I'm going to show you just that–a step-by-step guide on how to plan your trip without forgetting anything! If you're thinking of traveling overseas to your dream destinations, then this is the article for you!
Trip Planning Tips
Planning your next vacation can be overwhelming. It's hard to keep everything in mind while organizing all the details of where you're staying, what you'd like to see, and what you shouldn't miss out on when there etc.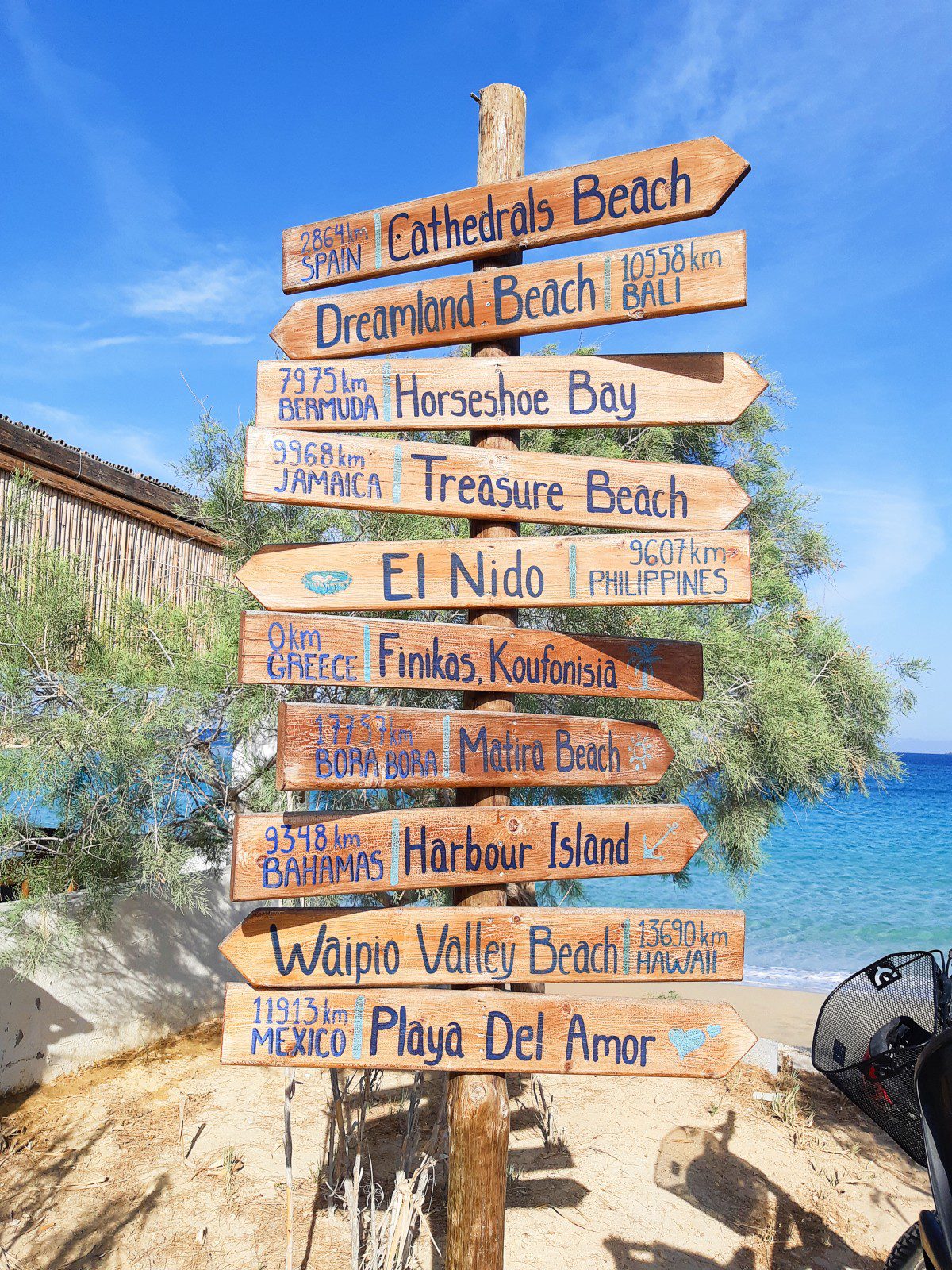 For this reason it's good travel advice to have a concise checklist or bullet point list.
Underneath, is a basic bullet point list of the main things you might consider when planning to travel.
The order you choose to do some of these steps in might depend on your own personal circumstances such as if you're a budget traveler, your travel destinations, and if saving money before you go is needed.
Further on in this guide on how to organize a trip, I'll break each point down into more detail.
Checklist to Plan the Trip
The easy way to plan a trip, step by step.
Step 1: Choose your destination
So, where do you want to go? What is your dream destination? Seek inspiration. Build a bucket list. Research is fun!
The planning and dreaming of a trip can be an exciting time! With a map in front of you, it feels like you can go anywhere and see anything.
No travel destination is out of reach, whether you want off the beaten path adventures or boutique hotels in a beautiful location. Your imagination is your only limit.
Perhaps you've got a destination in mind, but even so, you might want to find out more about it. For example, people ask me how they can combine visiting Santorini, Zakynthos and Athens in a week – and the answer is they can't (which they would have realised if they had looked at a map!).
You might also want to look at if your desired destination has any travel restrictions or visa requirements for entry. I'll go over documents and travel itineraries later on in this list, but these are all things to store away in the back of your mind for future reference.
Stuck for inspiration? Travel blogs are a great read. Take a look at my European bucket list ideas.
Step 2: Make sure you are visiting at the best time of year
When is the best time to go? Are some months cheaper than others? What will the weather be like when you travel? Why do long term travelers avoid peak season?
Once you have a destination sorted out, you might want to check when is the best time to go there. For example, if you are traveling for the party season in Mykonos, you don't want to rock up in November.
You might also want to find out when high season is, and travel just outside that window if you want to avoid the higher prices that will be applied to flights and accommodation.
Travel planning tip: Shoulder season (the months either side of high season) are typically a good time to visit most destinations. Check my guide on how to find cheap flights.

Step 3: Decide how long your trip will be
Do you have limited vacation days? Do you already have a set budget? How many days do you need in a destination (too much time is not always good).
Whether you're planning a weekend city break, or an epic around the world cycling tour, it's good to have some idea how long the trip will be. Generally speaking, the shorter the trip, the more accurate you can be with how long it will take.
For example, a 2 week trip in regular vacation time is easy to plan for. An open-ended trip might not be based on time, but instead based on budget – kind of like when the money runs out, the trip is over!
Also read: City break packing list male
Step 4: Work out your travel budget
Research Your Costs. Will you Travel Solo? How much money do I need? How do budget travelers make ends meet?
One of the most important steps in planning a trip is considering your budget. You need to understand how much money you can spend on the excursion before setting off for your adventure abroad.
You'll also need to consider how much you should be spending on each aspect of the venture, from plane tickets to transportation. Will you have enough money for food while at your destination? Do you have any other big costs? How much do you need to be saving and when do you need it by?
Your best bet is to sit down with a pad of paper and pen along with your budget worksheet. Consider what things will cost and how much they'll set you back.
You should also allow for unexpected costs , like emergency travel insurance or replacement of lost baggage. Keep in mind that airfare can be the largest expense when traveling overseas, but it's still something you need to budget for.
Once you have a travel budget written out in at least pencil, I'd suggest using a bank account that is dedicated to your trip. Keep it simple – only put money into this account, never take it out!
Related: How to Save Money for your Next Trip: Budget Tips, Hacks and More
Step 5: Book transportation such as cheap flights
Can you find any last-minute deals? Which airport are you flying into? Are you making a round trip and flying out of the same airport? Or is your departure location different than where you're arriving at?
When booking your flight, you should know that airline companies don't have equal prices, so the key here is to know exactly what it is that you want.
Be sure to check and see which airlines offer "promoted deals"-this may be cheaper than other available flights; maybe even in Economy Class! However, it could also end up being more expensive if each airline charges different fees associated with traveling (such as baggage carryon costs).
Ryanair in Europe is notorious for their additional fees in terms of carry-on hold luggage. This is why I recommend doing some research on whether or not getting a promotion would be worth it for your trip, otherwise you might end up overspending.
You might also want to look at ways of getting from the airport you land at to your hotel. Of course, you can always take a taxi or rent a car if your hotel offers parking.
I would check with the staff of the hotel to see how much they cost and if it's worth it for that trip. Taking taxis in Europe can be very expensive; however, there are ways you can save money on taxis . Sometimes you might just want to look into public transportation such as trains and buses to get around.

Step 6: Organize your accommodation
What type of place do you want to stay in? Look at where to book places online?
Before you go ahead and book any places to stay on your trip, take some time to work out what types of accommodation you might use. If your planned trip is for just a few days, the chances are you will want more high quality accommodation than if you are traveling for months at a time.
Nowadays, people use AirBnB as their first go to point, but my personal travel experience has shown that Booking is better.
For trips of just a few weeks, you'll probably want to book your accommodation in advance. If your trip planning goes out beyond this, there's no real point in booking accommodation way ahead just in case plans change.

Step 7. Start planning an itinerary
What do you want to see? What are the highlights of your destination? How will you get around?
I like to list all of the sights, activities, and locations in my destination that sound interesting. I balance this by things I wouldn't want to miss out on (like the Acropolis in Athens for example), with other things that might interest me (street art in Athens). This way, I get to check out all the 'must-do' attractions as well as another side to the destination.
For cities specifically, I normally like to allow 3 days for each one when possible. For large cities like London, perhaps 5 days or even more might be needed. It all depends on how much you want to see and do!
Once I have my list, I usually split it up into categories. This is not strictly necessary, but it does help me plan the trip better if I group the sights by location or type.
For example, a city trip might include a category for each district of the city (like 'City Center' or 'The Old City'), locations (like museums), and other countries nearby.
On the other hand, something like a beach vacation would have categories for different beaches in that area as well as villages/towns/cities nearby where it's easier to get food (if needed). Generally speaking though, it's best to go with your instinct when planning an itinerary!
An alternative to packing everything in to a short amount of time is to travel slowly. Find out more: What Is Slow Tourism? Benefits Of Slow Travel
Step 8: Finalize your finances – save money!
Tell Your Card Companies You're Traveling. Automate Your Bills. Get hold of travel cash.
Hopefully, you've accumulated enough money for your travel plans, but you'll now need a way to use the money on your trip! It's always best to let credit card companies know that you will be traveling so that your card doesn't get blocked when overseas.
Also, you don't want to rely on just one card – make sure you have 3 or 4 cards with different banks you can take with you.
When I travel, I like to make use of Wise and Revolut accounts. They give great exchange rates in the different countries I travel to!
You might also want to make sure that any bill payments are taken care of for when you're away on your trip. Automate your bills for credit card repayments, mortgage, phones, and loans (and anything else you can think of!) to make sure that you don't have to worry about things when away.
Related: How to hide money when traveling

Step 9: Make sure your paperwork is in order – travel insurance
Don't forget the travel insurance. Do you need visas? I hope your passport hasn't expired!
True story – My brother went on vacation, and it was only on the way to the airport that he realised his daughter's passport didn't have enough time left on it! Somehow, he got away with it (I have no idea how), but you probably don't want to find yourself in that situation. Make sure your passport is valid before you travel!
Additional paperwork or admin task include getting travel insurance for your trip, getting online visas if needed for some countries, and nowadays making sure you are complying with whatever covid travel restrictions there might be.

Step 10: Pack, throw away half the stuff, and pack again
You'll probably want to buy some suitable clothes for your vacation or trip, but don't go overboard when traveling abroad! There's no point in lugging around lots of clothes you'll never need, especially if it's you that has to carry a heavy bag everywhere! Take a look at my travel packing checklist for ideas.
Perhaps you also want to think about what luggage to use. Wheeled luggage has its advantages, as do bags with straps so they are easy to carry. For my style of traveling, I like to take a wheeled backpack which seems to suit me just fine.
Related: How to choose the best digital nomad backpack

Step 11. You're on your way!
You've used these easy trip planning tips, and now you're on your way! Take plenty of photos and video, make meaningful memories, and have a great time!
FAQ About Planning A Trip
Here are some of the most popular questions asked by other travelers when it comes to planning their trips and dream vacation:
How far in advance should you plan a vacation?
No matter where you are going, it's a good idea to plan at least six months in advance. Going more than a year in advance will allow you to find the best deals and get the most from your vacation days!
What is the best way to plan a vacation?
The best way to plan a vacation is by following these steps:
Figure out your budget
Define what you want to do on vacation
Create a list and group it into categories
Research each location on the list that you want to visit
Pick the best places
Book flights, hotels and activities
How do you figure out how much a trip will cost?
You should always start by figuring out how much money you have for your trip. If it's a vacation, then we recommend looking at the average travel cost of the country you're going to visit. You'll also want to consider things like visas, clothing, and souvenirs – these can add up easily so make sure that you account for them!
How much does a round the world trip cost?
This really depends on the style of travel, mode of transport, and how long you want to travel around the world for. I have cycled around the world on 10 dollars a day. Some travelers spend 25,000 dollars a year on their trips. Most people should probably aim for somewhere in between.
Can I work and travel as a digital nomad?
Any job you can do online you can do anywhere in the world. This guide takes a look at the best digital nomad jobs for beginners.
Do you have any suggestions on how to plan the trip of a lifetime? We'd love to hear them, so please leave a comment at the end of this blog post!
---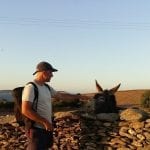 –
Dave Briggs
Dave is a
travel writer
who's now living in Greece. If you enjoyed reading this travel guide about planning to travel, you should also take a look at his other trip planning blog posts. Follow Dave on social media for travel inspiration from Greece and beyond: