Looking for Greek holiday inspiration? How about embarking on a stylish cruise between the Greek islands on the holiday of a lifetime?! Here's everything you need to know about Gulet cruises in Greece.
Sailing between the Greek islands
There's something timelessly romantic about the thought of sailing between beautiful Greek islands. It evokes the ultimate feelings of freedom, and a sense of fun and adventure combined with relaxation and luxury.
If this sounds like it might appeal to you, then Gulet cruises in Greece could be just what you are looking for.
What is a Gulet?
A gulet is a two or three masted wooden sailing boat that originated from the south-western coast of Turkey.
Perfectly designed to sail on the waters between the Greek islands, they offer a stylish and elegant way to experience life on the waves whilst sacrificing none of the creature comforts.
Available for one and two week cruises, a Gulet sailing holiday is a unique way to explore the Greek islands as a couple, family, or groups of friends.
Take a look here to find out more about Gulet cruises in Greece.
Gulet Cruise Greece
Most people have heard of the 'famous' Greek islands such as Crete and Santorini. Whilst you can still visit these on a gulet cruise of Greece, there are 5998 other Greek islands to choose from!
Perhaps visiting the island of Patmos might appeal, as might Kos or Nisyros.
There are a seemingly endless list of possibilities, although these top cruising itineraries in Greece are a good place to start.
If I were to choose 3 gulet cruises in Greece that most appeal to me, they would be the following:
The Cycladic Islands
Arguably the most well known of the Greek island groups, when most people have a picture of a 'Greek island' in their heads, it's probably one of the Cycladic islands.
Crystal blue clear waters, a deceptively simple architecture, and great beaches… what more could anyone want!
If I had the choice, my ideal Gulet cruise itinerary would include Mykonos, Delos, Paros, Ios, Santorini, Schinoussa, Naxos and Rineia.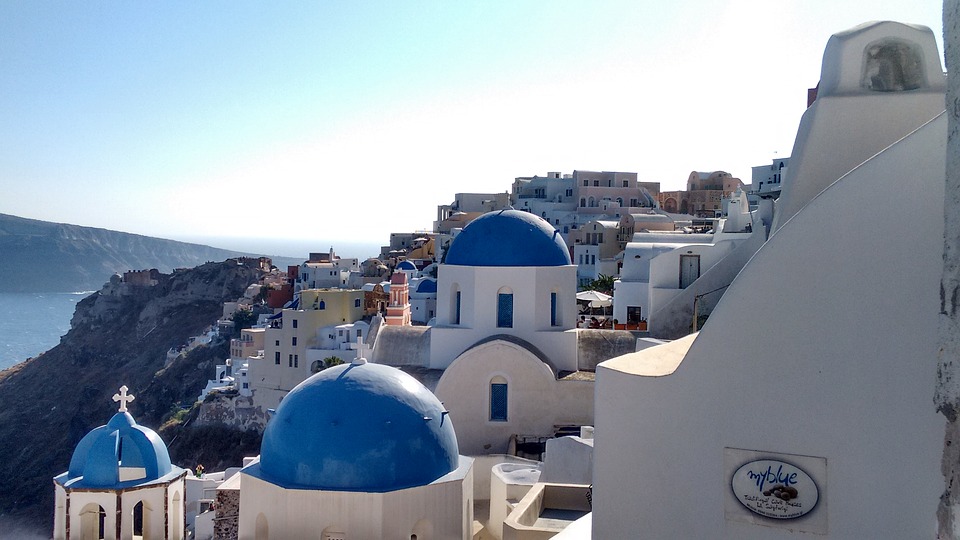 The Ionian Islands
I've already visited a few of the Ionian islands which are situated on the west coast of Greece, but it wouldn't stop me going back for more!
I've always meant to return to Kefalonia after my time spent there a few years ago grape picking, and in my opinion the island of Lefkada has some of the best beaches in Greece!
A great gulet sailing itinerary for the Ionian islands in Greece would be something along the lines of starting in Messolongi, and then sailing to Kefalonia, Ithaca, Lefkada, Meganisi and Mitikas, Kalamos and Kastos, and Zakynthos.
The South Dodecanese
Although I've visited Rhodes in the South Dodecanese, there's plenty of other Greek islands there I have yet to experience!
The idea of spending a couple of weeks sailing between them is very appealing, especially if the route was something like Kos, Nisyros, Tilos, Symi, Rhodes.
If not this summer, then maybe next summer!
Sailing between the Greek islands is a great way to see a lot of the country in a short amount of time. The islands are all very different, so you get a good variety of landscapes and cultures to experience. Gulet cruises are also a very relaxing way to travel – perfect if you want to take it easy on your holidays!
Whether you're looking for a romantic getaway or an adventure with friends, gulet cruises in Greece are a great option. With so many islands to choose from, you're sure to find the perfect itinerary to suit your needs. So what are you waiting for? Start planning your dream Greek island-hopping adventure today!
Interested in finding out more about gulet cruises in Greece? Take a look here to find out about Gulets from Greece and the different options available!