If you only have 48 hours in Athens, you are going to want to make the most of your time. I've put together a list of the best things to do in Athens, along with some inside tips. Here's all you need to know.
48 Hours in Athens – Don't Miss A Thing
48 hours in Athens is just enough time to see the major attractions, and get a taste of the Greek capital.
After living here for 4 years, my opinion is that these are the places you need to see in 48 hours in Athens:
The Temple of Zeus
Street Art in Psirri
Monastiraki Square and Market
In fact, I have already written an itinerary for 2 days in Athens, so there is no need to do that again here.
Instead, I am going to give you some inside tips on how to make the most of your 48 hours in Athens.
Where To Stay In Athens
If you only have limited time in Athens, you really need to stay in the centre. It might be tempting to stay out by the coast in Glyfada, but the historic centre makes more sense.
You are going to save yourself travel time, and also feel more immersed in the city. I would suggest that when looking for where to stay in Athens in a hotel near the Acropolis is the best decision.
See The Acropolis For Free
If you plan your trip to Athens carefully, you can actually visit the Acropolis and other archaeological sites in the centre for free. This is only on certain days though.
6 March (in memory of Melina Mercouri)
18 April (International Monuments Day)
18 May (International Museums Day)
The last weekend of September annually (European Heritage Days)
28 October
Every first Sunday from November 1st to March 31st
You can expect some sites, in particular the Acropolis, to be busy with locals during those days!
Combined Ticket For Ancient Sites In Athens
If your trip does not coincide with any of the free days, the next best thing, is to buy the combined ticket for the Ancient Sites in Athens. During the summer months, this ticket costs 30 Euros, and includes entry to all the major archaeological sites in Athens.
Basically, if you want to see three or more sites during your 48 hours in Athens, it works out cheaper. As I recommend that you see at least the Acropolis, Temple of Zeus, and Ancient Agora, you should definitely do this!
You can buy the combined ticket at any of the sites. I suggest buying it at the Temple of Zeus site, as the ticket purchasing procedure at the Acropolis is confusing to say the least!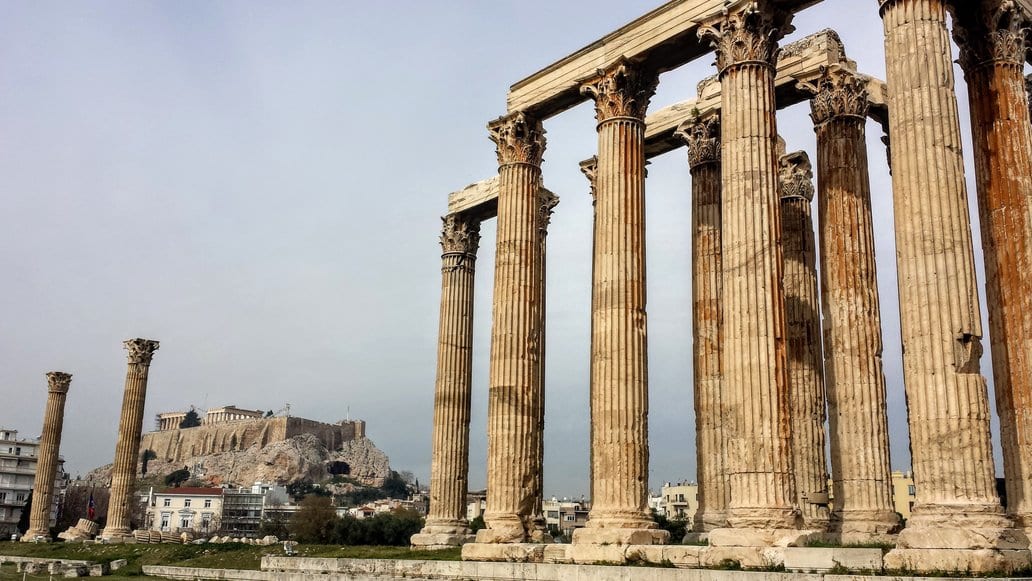 Watching The Changing Of The Guard In Athens
The changing of the guard ceremony happens on the hour, every hour in front of the Parliament Building, which is opposite Syntagma Square. Generally speaking, you don't need to plan your day around it, as you can see the ceremony whenever you happen to be passing.
If you are in Athens on a Sunday though, you should schedule a visit for 11.00 am. The ceremony is a lot more elaborate at this time, involving more guards and a marching band. I filmed the video below on New Year's Day to show you what I mean!
Walking Tours in Athens
Another way that you can maximise your 48 hours in Athens, is to take a guided walking tour. There are many on offer, and these provide a great way to get to know the city better.
To find out more about the various walking tours available, take a look at these Athens walking tours.
Finally, if you are planning to spend longer than 48 hours in Athens, you might want to consider a few half or full-day trips.
I have put together a guide to the most popular Athens Tours and Day-Trips from Athens.
FAQ About Seeing Athens in 48 Hours
Readers planning to spend time in central Athens, and who want to see places like the Acropolis site, Niarchos Foundation Cultural center, and other places of interest, often ask questions such as:
What to do in 48 hours in Athens?
You'll want to include the Acropolis, Ancient Agora, Panathenaic Stadium, National Archaeological Museum, walks through the narrow streets of Nafiotika and sipping a Greek coffee in Plaka among the things you plan to do during your 48 hours at Athens.
Is 2 days in Athens enough?
Two days is enough time to experience Athens, explore the historic sites, and see what this amazing city has to offer.
Should I visit the Ancient Agora in Athens?
Although most of the Ancient Agora's old buildings are damages, there are two must-see aspects of the site. One, is the magnificent Temple of Hephaestus, and the other is the Museum inside the reconstructed Stoa of Attalos.
Is the Acropolis Museum worth it?
The Acropolis Museum is one of the most important museums in Europe, and displays artefacts found from the Parthenon and Acropolis Hill. The Parthenon Gallery in articular makes a visit the the Acropolis Museum worth it.
Which Greek Islands should I visit after the Greek Capital?
The Cyclades islands are a popular choice of where to go after seeing the city's highlights. Tourists planning a once in a lifetime trip to Greece often choose to go to Mykonos and Santorini after Athens.
More Athens Guides
If you arrive by air, you may also find this guide on how to get from Athens Airport to city center of use.
Looking for things to see in Athens? Take a look at this guide to historical buildings and landmarks in Athens.
Pin this Athens Guide for later
If you have any questions about Athens, or how to make the most of your time there, please leave a comment below!
Do you want to save this article to your Pinterest board? Use either of the images below!
---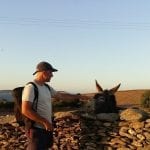 –
Dave Briggs
Dave is a
travel writer
currently living in Greece. In addition to writing these travel tips to seeing Athens in 48 hours, he's created many more travel guides to Athens and other destinations in Greece. Follow Dave on social media for travel inspiration from Greece and beyond: