The Cape Sounion tour from Athens is a popular half-day trip normally taken in the afternoon. Visit the magnificent Temple of Poseidon and see a spectacular sunset from one of the most picturesque places in Greece!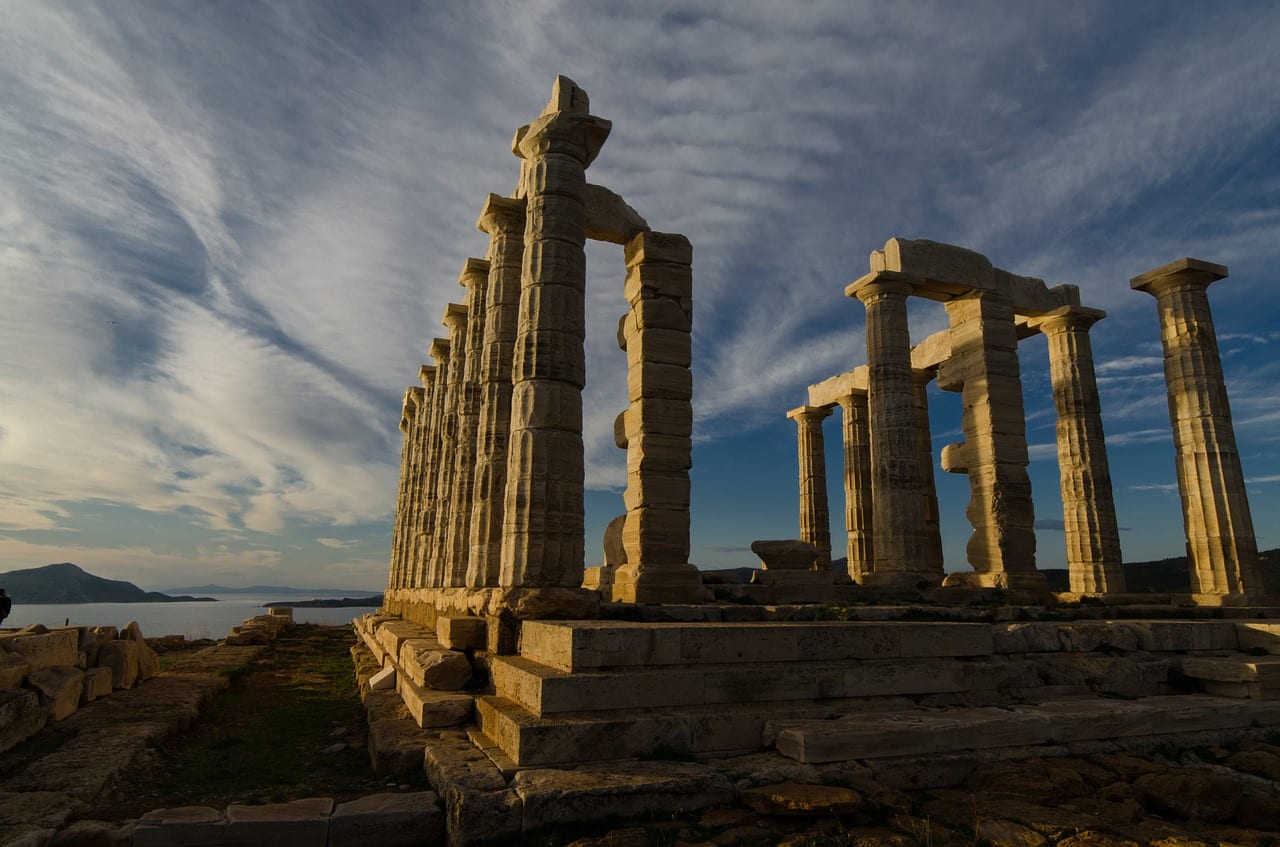 Cape Sounion and the Temple of Poseidon
One of the most popular day trips from Athens is the Cape Sounion tour. This half-day excursion leaves the city and follows the coastline to Cape Sounion and the Temple of Poseidon.
Most people prefer to make this Temple of Poseidon half-day tour in the afternoon in order to combine their visit with
seeing the sunset
. I've visited three times now, and I can tell you that the sunset is certainly worth it!
How to get to the Temple of Poseidon
If you decide to visit Cape Sounion and the Temple of Poseidon by yourself using either a car or public transport, then you should check out this post here.
If you are just in Athens for a few days though, you might want to take an organised Cape Sounion tour instead.
Cape Sounion Tour
The main benefit of an organised Cape Sounion and Temple of Poseidon tour, is that all your transport needs are taken care of.
Due to its location, public transport to and from Cape Sounion can be a bit sketchy. The last thing you want to do is miss the bus back into Athens after the sunset!
The organised tour takes this hassle away, and also gives you the benefit of a guide. There are several interesting stories, myths and legends attached to the Temple of Poseidon at Cape Sounion you might otherwise be unaware of without them.
Temple of Poseidon Tour Highlights
The tour is normally 4 hours long
Take the afternoon tour to see the sunset as well
Lovely views of the coast on the drive to Cape Sounion
Explore the archaeological site of the Temple of Poseidon
Listen to stories from Greek mythology and about the Temple itself
Pick up and drop off from Athens hotels or central location
Why I love visiting the Temple of Poseidon and Cape Sounion
I think there is definitely something special about the location the ancient Greeks chose to build the Temple. Its views overlooking the Aegean are indeed worthy of Poseidon, the Greek God of the Seas!
Whilst the temple is very interesting, as are the facts behind it like it being part of a 'sacred triangle', for me it's really the sunset that make the trip worthwhile.
Sure, I know what you're thinking, you can see a sunset anywhere. Well, that might be the case, but seeing the sun slowly set behind a temple over 2000 years old is next level!
If you're visiting Athens, definitely consider taking a Cape Sounion tour to see the Temple of Poseidon. I'm sure you'll love it as much as me!