Meteora, Vergina, Halkidiki and even the home of the Greek Gods at Mount Olympus all make great day trips from Thessaloniki. This guide by a local shows you how to plan your itinerary.
There are many things to do near Thessaloniki, Greece, including taking day trips to Halkidiki, Pozar Baths, Edessa, Meteora, Vergina, and Pella.
Visit Thessaloniki
The city of Thessaloniki, which is the largest in Central Macedonia and Northern Greece, is often overshadowed by the much more well known Athens. As a result, Thessaloniki and the surrounding area remain a somewhat off the beaten path destination for anyone planning excursions in Greece.
Thessaloniki may be one of the less obvious European city break destinations, but there's a surprising amount to see and do both in the city itself, and the surrounding area.
The second largest city in Greece, Thessaloniki's position in the north of the country makes it an ideal place from which to experience one of the most beautiful and varied Greek regions.
While most of the main points of interest can be ticked off a list by spending one day in Thessaloniki, 2 or 3 days in the city reveal more of its charms and also provide the opportunity to explore the region.
The best way to do this is by car, but if you're not up to renting a car in Greece, there's plenty of organized tours to choose from.
Thessaloniki Day Trips
The area near Thessaloniki has many noteworthy places to visit. Most of these can reached by a day tour from Thessaloniki. These include:
Best Day Trips Thessaloniki
This guide will show you an idea for day trips from Thessaloniki you might be interested in taking. Included, are tours to Meteora, outdoor adventure activities, and visits to ancient Greek sites.
When choosing an organised day trip from Thessaloniki, some of these places can be visited together. For example, Pozar and Edessa can be seen on one tour.
Here's more about these Thessaloniki day trips in more detail.
---
Meteora Tours from Thessaloniki
I've visited Meteora four times now, and each time it never fails to amaze. There's something sublime about the landscape and the general feeling you have when spending time in the area.
The icing on the cake, so to speak, are the monasteries which seem to blend seamlessly into this stunning landscape. Seen from afar, they appear improbably perched on top of the mountains.
If at all possible, I'd suggest spending at least one night in Meteora in order to really get a good feel for it. However, if the only way you can visit Meteora is on a day trip from Thessaloniki, then it's a must!
You can choose a day trip from Thessaloniki to Meteora here:
---
Thessaloniki Excursions to Halkidiki
Halkidiki (sometimes Chalkidiki) is a well known holiday resort area near Thessaloniki. When look at on a map, it is an which has three 'fingers'. Two of these 'fingers' can be visited, but the third is classified as holy monastic land.
As you might expect, Halkidiki is well known for its beaches and resort areas, but there is more to see and do as well. By taking a day trip from Thesaloniki to Halkidiki, you can expect to see some highlights that may be otherwise missed. Here's a selection of tours to the Halkidiki area.
---
Trips to Dion and Mount Olympus from Thessaloniki
Mount Olympus was the mythical home of the ancient Greek Gods, and is the highest mountain in Greece. Nowadays, it is a treasured natural area, popular with hikers, climbers, and other outdoor lovers.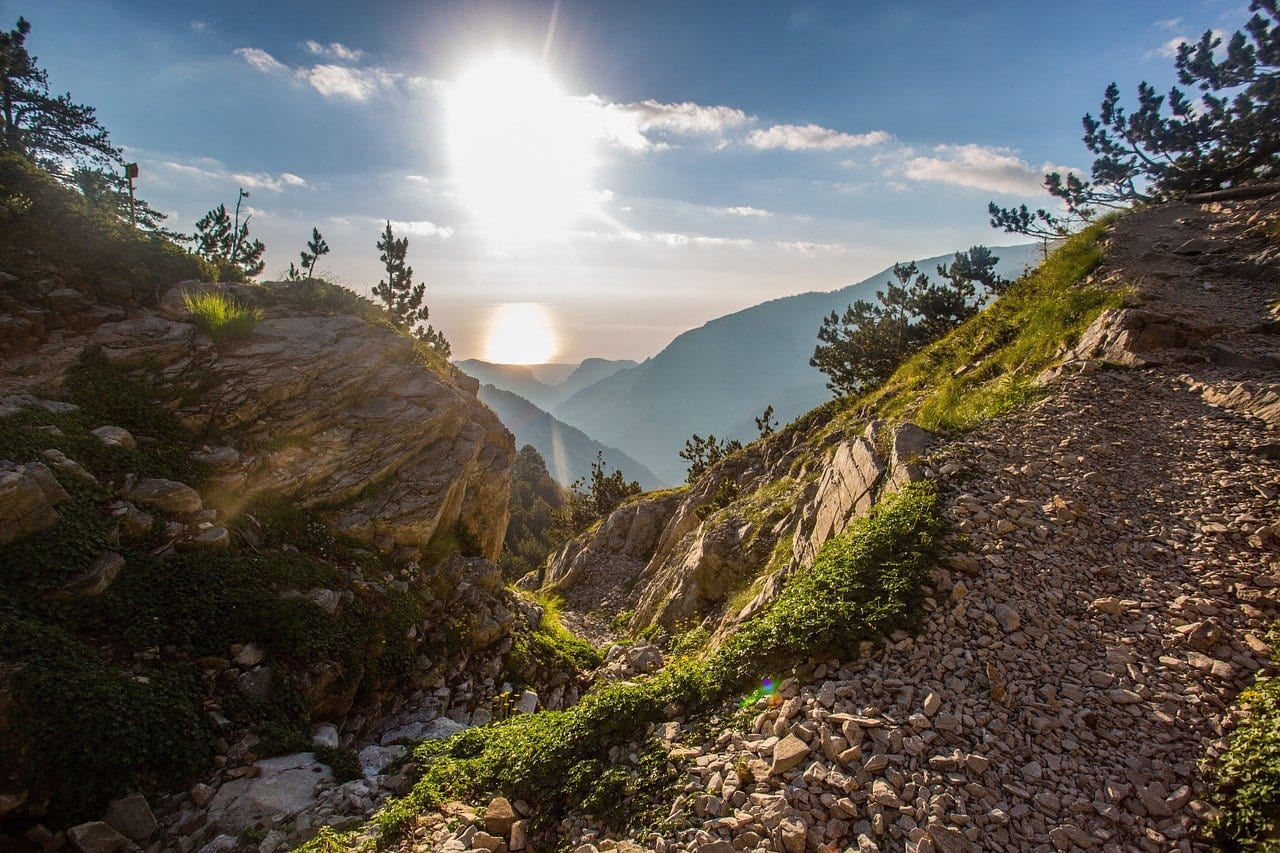 Nestled in the footsteps of Mount Olympus, is the archaeological site of Dion, perhaps one of the most important ancient Greek sites in the north of Greece.
A number of tours from Thessaloniki to Dion archaeological park and Mount Olympus are available. Some, combine highlights of the area, whilst others focus on specific activities. Here's a selection.
---
Pozar and Edessa Day Tours from Thessaloniki
Fancy a dip in some natural mineral waters thought to have healing properties? Pozar is the place to head to! Surrounded by woods, it's a particularly nice place to visit in the summer as it takes the edge of the heat!
Nearby Edessa is often combined with a trip to the Pozar pools from Thessaloniki. It's a perfect example of the natural beauty of the region surrounding Thessaloniki, with its amazing waterfalls.
There's also archaeological sites and villages in the area to be visited, making a combination of Pozar and Edessa a good choice of day trip from Thessaloniki for people who want to get out of the city and enjoy nature. It's one of the most popular tours to run out of Thessaloniki, here's a selection of the best:
---
Pella and Vergina
Ancient history lovers will definitely want to add a tour to Pella and Vergina to their itinerary. Vergina is home to the archaeological site of Aigai, a UNESCO World Heritage Site in Greece famous for its Macedonian tombs, one of which was for Philip II of Macedonia.
Both the site and the museum give insight into the legacy of Philip and how powerful this city state was at the time.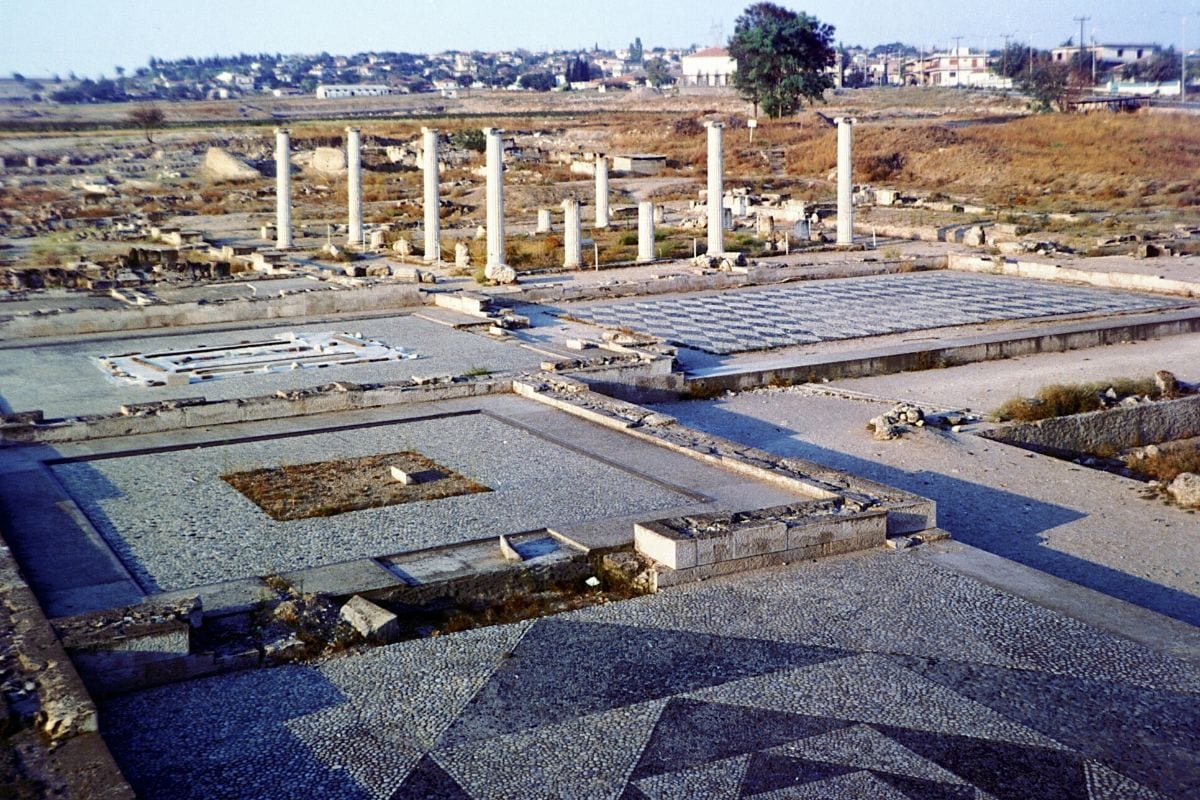 Nearby Pella was the birthplace of his son Alexander the Great, and was the ancient capital of Macedonia. The mosaics are perhaps the most visually impressive feature.
It's probably best to visit both sites on an organised tour from Thessaloniki, as they can be problematic to reach using public transport. Some day trips are shown here.
---
Thessaloniki Day Trip To Kirkini Lake
Our final suggestion of a day trip you can take from Thessaloniki, is a trip out to Kirkini Lake (sometime Kerkini Lake). It's about 90 kms away from Thessaloniki, and not particularly well connected by public transport, so an organised tour is the way to go.
Whilst Lake Kerkini is an artificial one, it was created on existing marshlands. As a result, it is an interesting and also famous as a bird watching destination.
Beyond just bird watching though, the lake is a great place to hike, relax, and take a boat ride. There are also water buffalo at the lake, so get your cameras ready!
---
Thessaloniki Trip FAQ
Readers planning a trip to Thessaloniki often want to see attractions outside of the city center, and so sometimes ask themselves questions similar to:
What islands can I visit from Thessaloniki?
Thessaloniki Port has many ferry routes to the islands of the North Aegean such as Lesbos, Lemnos, Chios, and Samos). You can also take a ferry from Thessaloniki to the Sporades islands of Skiathos, Skopelos, Alonissos. Additional Greek islands you can visit from Thessaloniki include Crete, Mykonos and Syros.
Is Thessaloniki worth visiting?
Thessaloniki is the second largest city in Greece, and the largest city in Northern Greece. It's an historic destination that is worth exploring over a few days, with UNESCO sites, a great food scene, a lively nightlife, and easy access to the magnificent monasteries of Meteora.
Is Thessaloniki a good holiday destination?
There are all sorts of reasons why Thessaloniki is a good destination for a city break – amazing cuisine, cultural and historic sites, great shopping, and it's also a gateway to the fabulous Greek islands of the North Aegean.
How do you get from Mount Olympus to Thessaloniki?
The easiest way to visit Mount Olympus is to take a guided tour or to hire a car and drive. There is also the option to take a train.
What are the best beaches near Thessaloniki?
Some of the most beautiful beaches around Thessaloniki include Perea beach and Agia Triada beach about 20kms to the south of the city.
Pin these Thessaloniki Tours for later
Please use the images below to pin these Thessaloniki excursions to one of your Pinterest boards. That way, you will easily be able to find it later when you are closer to your trip to Thessaloniki!
I hope this guide has helped you plan your Thessaloniki vacations in more detail. Getting out from Thessaloniki city center to see the local villages and places of interest makes for an unforgettable experience. Remember, in the summer months things can be busier, so you might want to book some of these Thessaloniki trips ahead of your arrival.
Planning a trip to Thessaloniki? You might also be interested in:
---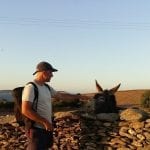 –
Dave Briggs
Dave is a
travel writer
originally from the UK, and now living in Greece. In addition to creating this guide on which day trip to take from Thessaloniki, he's also written hundreds more travel guides to Greek destinations on this travel blog. Follow Dave on social media for travel inspiration from Greece and beyond: