If you're sitting on the fence about whether to visit Athens in Greece, let me try and persuade you why you should.
I've now been living in Athens for around 6 years. During that time, it has surprised me that some people don't consider Athens worth visiting. Trust me, it really is worth spending time here!
The city is full of so many things to see and do. It's a vibrant, exciting place that has so much history yet at the same time it feels like you're walking into something new every day.
You could spend your whole life exploring Athens on foot or just visiting museums in one day and still not feel like you've seen everything.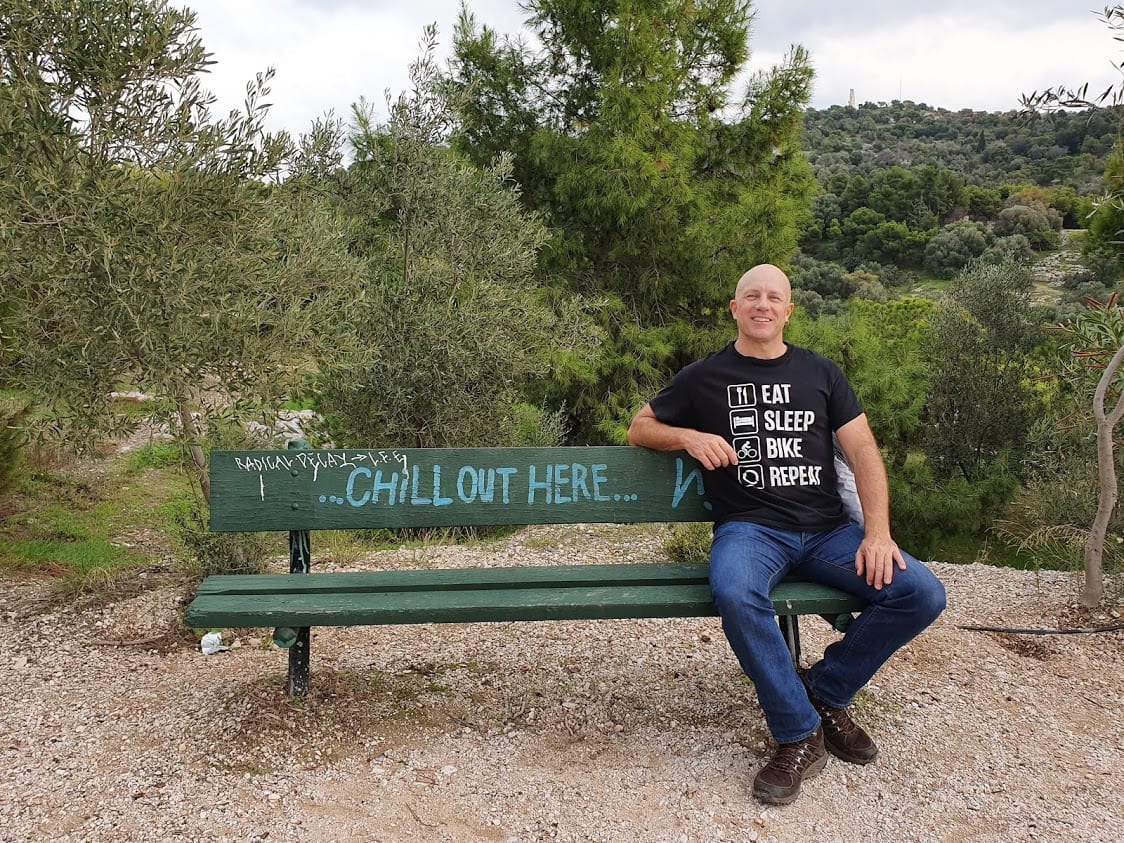 There's also a complexity to Athens that is definitely worth time to dive into. Why do some neighborhoods like Exarchia have a revolutionary feel, while only a mile or two away you can find yourself in a very wealthy area of Athens?
There's a multi-layered richness to Athens that makes it an appealing place to get to know better.
Visiting Athens
So yes, Athens is worth visiting!
If you're limited on time, sure stay a day or two to see the main highlights of the birthplace of Western civilisation. Then, you can head off to the Greek islands to laze on a beach and soak up the sun.
If you have longer though, see beyond the tourist attractions and soak up its contemporary vibes. Modern Athens is a good destination for urban explorers, digital nomads, and anyone that likes to see what a large, expansive city has to offer.
Reasons to visit Athens
If I've not already persuaded you that it's worth visiting Athens, here's a few reasons to visit Athens to help back it up.
Amazing Ancient Ruins
When visiting Greece, you'll soon discover that there are historic sites everywhere, and Athens i no exception!
The Acropolis is perhaps one of the most well known monuments in the world, and was the center of ancient Athens.
The Parthenon temple, a center piece at the top of the Acropolis is a must-see when in Athens, along with the more temples, a stone theater, and other buildings which make up this UNESCO World Heritage Site.
There are also many other ancient sites to see in Athens. The Temple of Zeus is Greece's largest temple and was dedicated to the king of all gods. There's also the Ancient Agora, Library of Hadrian, Roman Agora and the Kerameikos ancient cemetery.
If you're a history buff interested in Ancient Greek history, the landmarks in Athens will all be bucket-list items to see!
Museums and Art Galleries
Athens is also a place of museums. There's over 80 of them, and while I've visited nearly 50 museums and art galleries since living in the city, I've still got plenty more to go!
If you're spending 2 days in Athens, you'll want to narrow down which museums to see. I'd suggest that the New Acropolis Museum, National Archaeological Museum, and Cycladic Art museum are the best choices.
These all have excellent exhibits of ancient treasures, and are perhaps the best museums in the Greek capital city.
If you'd like to see more contemporary art, try the Benaki Museum to see what exhibitions they may have.
Related Post: Athens Museum List
Day Trips to Nearby Attractions
One of the great things about visiting Athens, is that it is a good place from which to take trips out to see major historical sites in the wider area.
The Temple of Poseidon at Cape Sounion, Delphi, and Mycenae are all great places to visit.
Take a look here to find out more about day trips from Athens.
Incredible Food
Greece has a very underrated food scene, and by staying in Athens, you'll get to sample dishes from all over the country. Greek cuisine consists of high quality produce mostly produced within the country, and recipes that have been passed down through generations.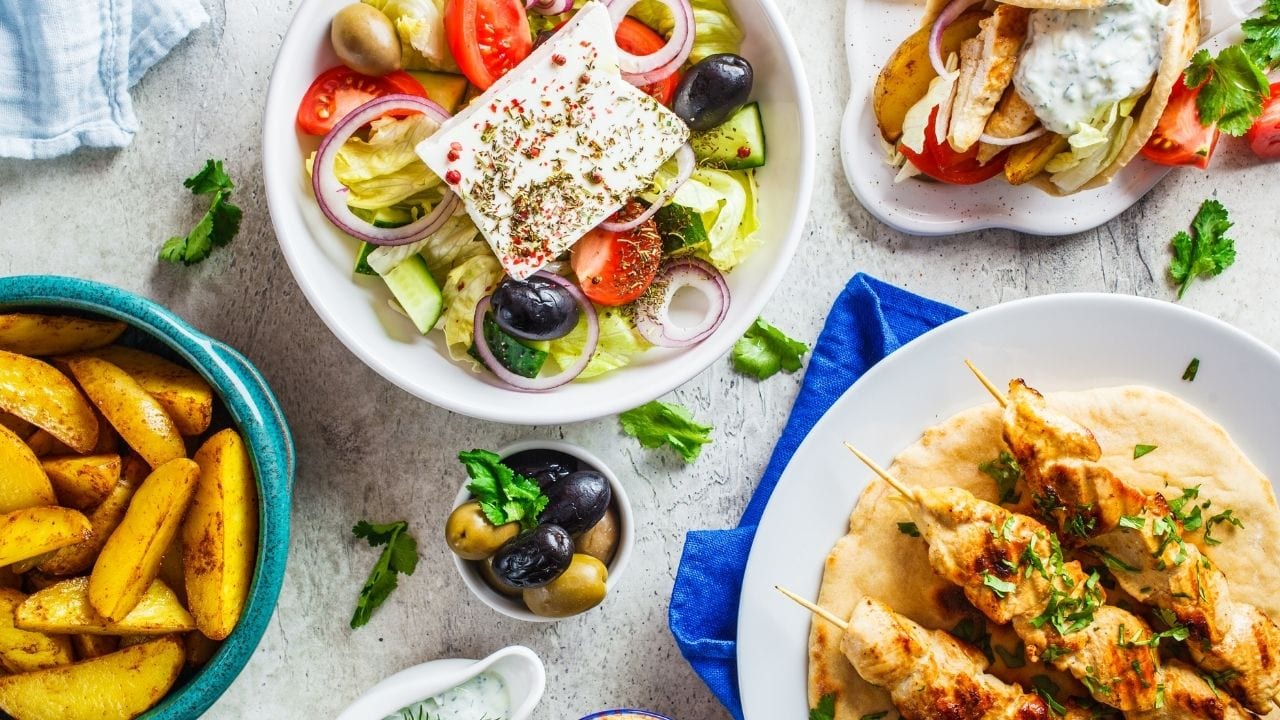 You'll probably have heard of moussaka of course, but be more adventurous and sample as many dishes as you can. Whether you are eating street food like souvlaki and tiropita, or sitting down to a gourmet experience, you'll have some great meals in Athens!
Here's a look at my favourite food in Greece to give you a taste of what to expect, so to speak.
Markets
Did you know that Athens is a city of markets. At least it is if you know where to look!
Most people will stumble across the Flea Market of Monastiraki where an assortment of bric-a-brac, antiques, and books are sold. There's also the famous Athens central market, where you can see fresh fish and meat being sold.
Further afield, each neighbourhood also has it's own pop-up street market where locals can go to buy fruits and vegetables. These are known as Laiki, and you won't believe the cheap prices for such high quality fresh produce!
Street Art
One aspect of contemporary Athens that visitors notice, is the street art. This can be a mix of tagging (which I'm not a fan of), and unique art pieces which have reached world-wide fame (I love these!).
If you're always on the hunt for awesome pieces of street-art, you'll love Athens. The nieghbourhoods to check out are Psiri and Exarchia. In particular, wander into the courtyard of the Polytechnic in Exarchia to see some of the art on the walls there!
Panathenaic Stadium
Athens is definitely worth visiting if you are a sports fan. This is where the modern Olympics was reborn, and the Panathenaic stadium is where the first modern Olympic games was held.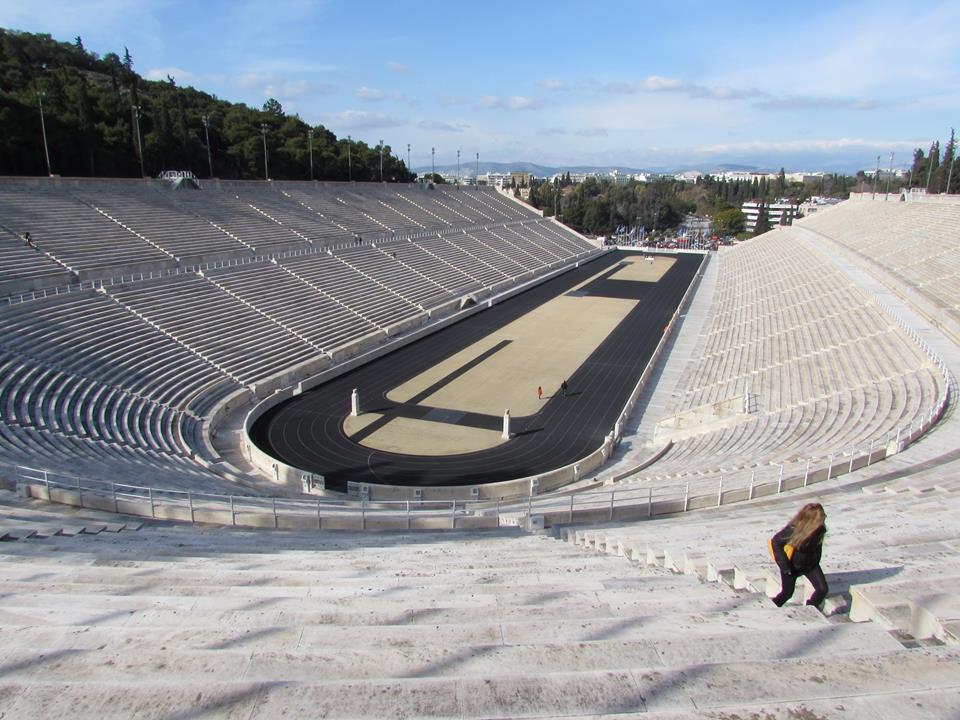 This huge marble arena is great to walk around, and also has a nice little museum where you can see Olympics' memorabilia. In addition, you can also run on the track so it's a fun place to see with kids in Athens!
Neoclassical Architecture
Many European capitals have architecture inspired from ancient Greek buildings and temples. It goes without saying, that Athens has some of the best neoclassical buildings in the world!
The most famous example of Neoclassical architecture in central Athens, is perhaps the Parliament building in Syntagma Square.
There are plenty of others to be seen though, with in my opinion the best examples being the Trilogy of the National Library, the University of Athens and the Academia of Athens.
Check out my guide here to Neoclassical Athens.
Coffee Culture
In addition to the Greek food scene, there's also a great coffee culture to be enjoyed in Athens.
While many people associate coffee in Greece with the famous Greek coffee, you are most likely to see people drinking cold coffees. Frappe and Freddo Espresso are the order of the day, as these can be enjoyed slowly in a coffee shop, chatting with friends and people watching.
Make sure to include an hour or two at a coffee shop when you visit the city of Athens!
The Marathon
One of the legends from Ancient Greece involves a messenger running from Marathon to Athens to deliver news of a battle. There's two versions of the story. One is that he died after delivering the message. The other, is that he died after running back to Marathon.
Today, the running race The Marathon is inspired by this legend, and of course Athens has its very own Marathon. If you're a running fan, what better city to compete in than Athens?
The Athens Marathon is normally held in November. Keep in mind that Athens is a very hilly city – the Athens Authentic Marathon is considered one of the toughest!
Beaches
There's not many European capital cities that can claim they have easy access to the beach, and Athens is one of those few. From Syntagma Square you can take a metro, bus, or taxi to the coast and start having a beach day!
Glyfada beach is where many people head to, but in the other direction you could also head out to Rafina or even Marathon for a beach trip.
You might also have heard of the Athens Riviera. The Athens Riviera is a beautiful stretch of coastline that runs from the port of Piraeus to Cape Sounion. It is home to some of the most stunning beaches in Greece, as well as charming villages, lush vegetation, and crystal-clear waters. All the things people love when they visit Greece!
FAQ About Athens in Greece
People who want to know what makes Athens worth visiting as they are planning a trip to Athens often ask questions similar to these:
How many days in Athens is enough?
Many people who wonder is Athens worth visiting ask the question 'how many days should I spend in Athens?' Most visitors find that 2 or 3 days in the Greek capital is enough to see all the main archaeological ruins and interesting museums, as well as to experience a taste of contemporary Greek culture.
Is Athens tourist friendly?
The city of Athens is very tourist friendly, as most of the major attractions are clustered together in the historic center. This means that everything you want to see is pretty much within walking distance of one another, making a trip to Athens very easy to plan.
Why is Athens a great place to visit?
Athens has a perfect blend of history and culture, stretching from the time of the Ancient Greeks up until the modern day. You can marvel at places such as the Temple of Olympian Zeus, and then indulge yourself in a thriving contemporary art scene all on the same day!
Is Athens safe?
When compared to American cities, Athens is extremely safe, and gun crime is almost unheard of. Tourists should be aware that pickpockets operate on the most used metro routes, and should exercise more awareness when using them.
How was Athens named?
The city of Athens is named after the Goddess Athena. According to Greek mythology, Poseidon and Athena competed with one another by offering gifts to the citizens in order to become the city's patron. Athena won by giving the people an olive tree.
Can I make a day trip to Mykonos from Athens?
While it is theoretically possible to visit Mykonos in one day from Athens, it wouldn't leave much time on the island to do much sightseeing. If you're determined to anyway, look to see if there are early flights leaving Athens and late flights coming back. The quickest ferry journey is 2 and a half hours, but the average is 4 hours.
How to get from Piraeus to Athens center?
If you're finishing off an island hopping trip and arrive at Piraeus Port, you can get into Athens city center by metro, bus, or taxi.
Can I pre-book a taxi from Athens Airport to the city center?
Yes, you can pre-book a taxi to your centrally located hotel in Athens from the airport by using Welcome taxis. The taxi ride from the airport to the center takes around 40 minutes.
I hope that this blog post has convinced you to visit Athens in Greece. It's a magical city and it's worth the trip! Have you visited Athens before? If so, what did you think? Please leave a comment below and share your thoughts with other travelers!
You might also want to read:
---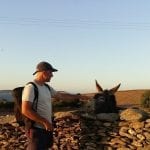 –
Dave Briggs
Dave is a
travel writer
from the UK who's been living in and writing about Athens in Greece since 2015. As well as creating this travel blog post on why Athens is worth visiting, he's written many more articles about destinations in Greece. Follow Dave on social media for travel inspiration from Greece and beyond: