As you might expect from an historic European capital city, there are plenty of museums in Athens to visit! This is a complete guide to every museum in Athens.
Visiting Athens in Greece and want to check out the museums? This list of museums is definitely for you!
How many Athens museums are there?
This guide came about as a personal project to visit every museum in Athens. In the beginning, I had a list of 60 museums to choose from. Now, this list of museums in Athens has 77 places, and I discover more each month!
I'd say there are over a hundred museums in the city of Athens, because I'm sure there are plenty I haven't discovered yet. On this page you'll find out information about them all.
But with so many, which are the best museums in Athens you should you visit?
Having lived in the capital city of Greece for nearly eight years now, I'd always suggest first time visitors go and check out the popular Athens museums such as the Acropolis Museum, and the National Archaeological Museum.
For anyone staying a bit longer than just 2 days in Athens, you could add a few more into your sightseeing itinerary depending on your interest. If you're staying for a month, why not try to see them all?!
Museums in Athens Greece
I've divided this guide into two parts. The first is what I consider to be the best museums in Athens based on popularity and appeal to a broad range of visitors.
The second part is a complete list of all the museums in Athens I have discovered so far.
By the way, if you've been to a museum in the city of Athens not on this list, leave a comment at the end of the article so I can add it in!
One final note on museum definitions. Choosing how to define 'Athens' is no easy task. For the sake of simplicity, I have decided it is the greater metropolitan area, which also includes Piraeus.
Best Museums in Athens
Let's start with some of the most popular and important museums you can visit when in Athens.
New Acropolis Museum
If there's one museum on everyone's list who visits Athens, it's the Acropolis museum!
The Acropolis museum opened in June 2009, and is located just a short walk from the Acropolis itself.
As you walk up to the museum, you will notice some glass floors, and underneath are the walls and structure of buildings thousands of years old.
Inside, the museum displays artifacts from throughout Greek history, including objects dating back as far as the Bronze Age and as recent as Byzantine Greece.
Plan to spend at least an hour and a half in the Acropolis museum. If you get tired half way through, there's a cafe to sit down with a coffee. It's got a nice view of the Acropolis as well!
Regular tickets cost 5.00 Euro in the winter and 10.00 Euro in the summer.
Summer opening times: Monday 8 am – 4 pm / Last entry: 3:30 pm. Tuesday – Sunday 8 am – 8 pm / Last entry: 7:30 pm.
Winter opening times: Monday – Sunday 9 am – 5 pm / Last entry: 4:30 pm
Recommended guided tour: Acropolis and Acropolis Museum Tour with Entry Tickets
Museum of the Ancient Agora
In addition to the Acropolis, the Ancient Agora is another one of the important archaeological sites in Athens to be visited. Its onsite museum is housed in the reconstructed Stoa of Attalos.
This museum houses artifacts mainly found on the Agora site. It's laid out nicely in a chronological order, with clearly labelled exhibits.
You'll probably need a half hour inside the museum of the Ancient Agora. I'd suggest visiting it before walking around the archaeological site itself as it will help to give context to what you will see.
Summer opening times: 08.00 until 20.00
Recommended: Acropolis, Agora, and Zeus Temple Entrance Tickets w/ Audio
National Archaeological Museum
This is my favourite museum in Athens, but be warned, you'll need at least 4 hours here. I'm not kidding!
This is perhaps one for history buffs, people with an interest in the ancient Greeks and civilization, and anyone that loves visiting museums that have it all!
The National Archaeological Museum of Athens is one of the world's greatest museums. It contains the most important artifacts from archaeological locations throughout Greece, ranging in time from pre-history to late antiquity.
Tickets: General admission: 6 € (1/11 -31/3) 12 € (1/4 – 31/10)
Museum of Cycladic Art
If you've ever been intrigued by the enigmatic Cycladic figurines dating from thousands of year ago, the Cycladic Art museum is a place you need to visit!
Located about a five or ten minute walk from Syntagma Square in central Athens, the Museum's permanent collections include 3,000 Cycladic, ancient Greek and Cypriot artefacts from the 4th millennium BC to approximately the 6th century AD.
I'd say you need a couple of hours to really enjoy this museum, and the different exhibitions it has over the different floors.
Opening Hours: Μonday – Wednesday – Friday – Saturday: 10:00 to 17:00. Thursday: 10:00 to 20:00. Sunday: 11:00 to 17:00. Tuesday: closed
Museum of Greek Popular Musical Instruments
If you're looking into an insight into Greek culture, then this museum located in Plaka, Athens should be on your list of the best museums in Athens.
Housing a collection of Greek folk musical instruments, you can not only see how traditional Greek music is played, but also listen to recordings from different parts of Greece. It's very interesting to hear how the music from the Greek islands differs to that of the mountainous north of the country!
Athens War Museum
The Athens War Museum's exhibits span four floors and include pictures and artifacts from antiquity to the modern day.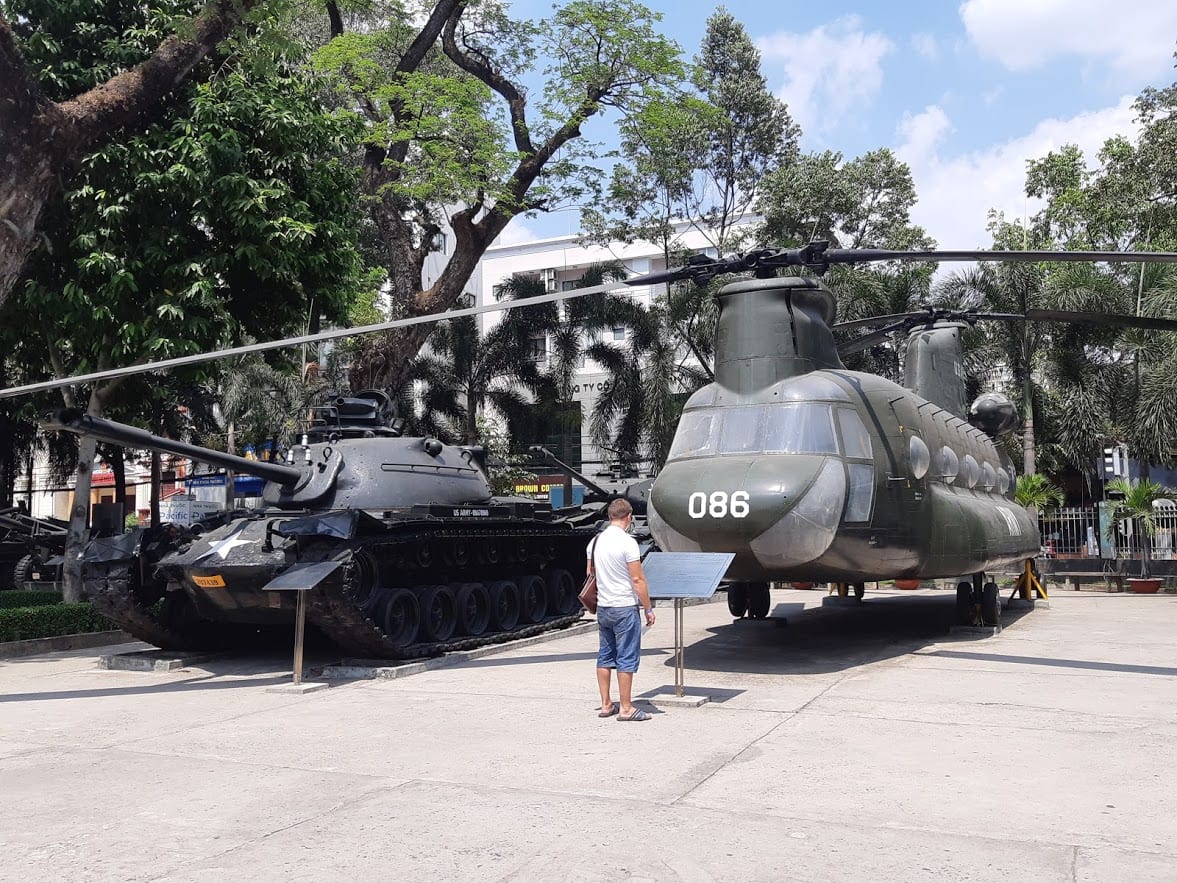 The museum is split into a number of floors, each delving into different historical periods. The first floor is dedicated to antiquity, the Byzantine period and more recent history among other topics.
The following floor shows the military history of Greece, from its's days as a nation to the modern-day. There is also an amazing collection of weapons and arms from all over that cover periods dating back centuries.
One of the museum's exterior areas is dedicated to heavy artillery and military aircrafts used by the Greek Air Force. You can visit this part of the museum without entering inside.
The War Museum is probably not for everyone, but there is no denying that conflict has played an important part both in ancient Greece and in modern Greece.
You can find the War Museum on the opposite side of the road to the Cycladic Art museum.
Related: Best museums in Athens
A List Of Museums in Athens
This is where I face a bit of a problem.
Putting together a comprehensive list of museums in Athens is no easy task.
Part of the reason for this, is that some are run by the Hellenic Ministry of Culture and Tourism, some by The City of Athens, and others run by who knows!
It goes without saying that there is no official list of all the museums in Athens. This is the real Greece baby!
So, think of the list below not quite as the definitive one, but more of a work in progress.
As I discover more, I will add them to the list.
If you think I have left any out, or know of any I should add, then please leave a comment below.
The underlined museums are linked to full blog posts about each one. If you see a museum not underlined, that's because I haven't been there yet.
List of all the Museums in Athens
Acropolis Museum – Permanent exhibitions featuring artifacts from the Acropolis hill.
Archaeological Museum of Kerameikos – A small museum that displays findings from the ancient cemetery of Kerameikos.
Epigraphical Museum – The museum's collection includes 14,078 Greek inscriptions from a wide range of periods from ancient times to the Late Roman period.
Museum of Cycladic Art – The museum houses a notable collection of Cycladic artifacts.
Museum of the Ancient Agora + Stoa of Attalos – The Museum presents finds dating from the Neolithic era to Ottoman rule.
National Archaeological Museum of Athens – The Athens National Archaeological Museum is the largest archaeological museum in Greece and one of the world's most esteemed museums dedicated to ancient Greek art.
Museum of the Center for the Acropolis Studies – Found it listed somewhere. Not tracked it down as yet.
Numismatic Museum of Athens – The Numismatic Museum of Athens is one of the most important museums in Greece, housing a collection with more than 500,000 coins and related objects dating as far back as 1800 BC.
Syntagma Metro Station Archaeological Collection – The museum is located at the Syntagma metro station and features different historical items unearthed during the construction of the metro.
Byzantine and Christian Museum (of Athens) – The Byzantine and Christian museum has a large collection of Byzantine art. There are more than 25,000 exhibits including rare collections of pictures, scriptures, frescoes, pottery, fabrics from the Byzantine Empire period.
Museum of Pavlos and Alexandra Kanellopoulou
Centre for the Study of Traditional Pottery
Museum of the History of the Greek Costume
Athinais Culture Center
Bernier-Iliadis Gallery Museum
City of Athens Cultural Center
Design Museum of the 20th Century
Gounaropoulos Museum
Herakleidon Art Museum (Main Building)
Marika Kotopouli Museum
Paxinou-Minotis Museum
Pieridis Museum of Ancient Cypriot Greek Art & Contemporary Art
The N. Chatzikiriakos-Gkikas Art Gallery
Theatrical Museum of Greece
Zoumboulaki Gallery

Museum of Anthropology, University of Athens

Zoological Museum of the University of Athens
Museum of Geology and Paleontology of the Athens University
Athens University Museum
Hellenic Children's Museum
Postal & Philatelic Museum of Greece
Deste Foundation (exhibition area)
Drossinis Museum
Spathario Museum
Yiannis Tsarouchis Foundation Museum
OTE Museum of Telecommunications, Kifisia
Gaia Center
Goulandris Natural History Museum
Evgenidio Foundation (Planetarium and Science museum)
Archaeological (Piraeus)
Archaeological Museum of Piraeus
Municipal Art Gallery of Piraeus
Panos Aravantinos Decor Museum
Hellenic Maritime Museum (Piraeus)
Hellenic Motor Museum – Get away from Ancient Greece and enjoy the cars and other vehicles at the Hellenic Motor Museum.
The Bath House of the Winds (Annex of the Museum of Greek Folk Art)
Museum on Panos Street (Another annex of the Museum of Greek Folk Art)
Museum of Criminology
Atelier Spyros Vassiliou' Museum
The Museum of Islamic Art in Athens (Benaki Museum in Kerameikos) – A fascinating collection of Islamic Art.
FAQ About Athens and Visiting Museums
Readers planning to visit Athens in Greece often ask questions such as this when planning an itinerary:
What should I not miss in Athens?
Apart from the obvious attractions such as the Parthenon and Acropolis, try to make time for some of the very interesting museums. The National Archaeological Museum is often overlooked, but is one of the best museums in the world.
Are the museums open in Athens?
Museums and other attractions in Athens are now open in 2021. Visitors are required to wear a mask at all times in indoor places such as museums, and social distancing is strongly encouraged.
Is the Acropolis Museum worth it?
The New Acropolis Museum is consistently voted highly in Tripadvisor surveys as a top contender for the best museum in the world. It is especially worth visiting with a guide who can explain the history of the Acropolis and show the permanent exhibition highlights of the museum.
Are museums free in Athens?
There are only a few free museums in Athens, however there are several days in the year when most of the museums in the city offer free entrance. These are: 6 March – In memory of the former Minister of Culture, Melina Mercouri, 18 April – World Heritage Day / International Day for Monuments and Sites, 18 May – International Museums Day, when all museums are free, The last weekend of September – European Heritage Days, 28 October – The "Ochi" public holiday, Every first Sunday of the month, from November to March.
Planning a trip to Athens?
Some of the world's most interesting and important museums are in Athens. There is a museum for nearly every interest, from ancient Greek art to contemporary art. If you're looking for something new to do this weekend, take your pick!
If you're planning to visit Athens and Greece, you'll find my free travel guides to be very useful. You can sign up here: Free Greece Travel Guides.
Pin this Athens Museum Guide for later
Feel free to add this Athens museum guide to your boards on Pinterest!
---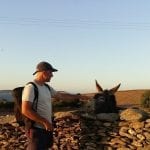 –
Dave Briggs
Dave is a
Greek travel blogger and writer
originally from the UK, and now living in Athens. In addition to this guide about museums and galleries in Athens, he's created many travel guides to destinations all over Greece. Follow Dave on social media for Athens travel ideas and more: