I spent just under a week bicycle touring in Montenegro in May 2016. My route followed the Montenegro coastline as part of a longer cycling trip across Europe. Read on to discover what I thought, the exact route I took, and to watch the daily vlogs made on the road!
Bicycle Touring in Montenegro
My bike tour from Greece to England took me through several European countries I hadn't visited before. Montenegro was one of them.
Montenegro
was a country I had never visited before, and knew little about. I am embarrassed to say, that I still know little about it!
I was under some pressure to meet several deadlines and appointments during my cycling trip. For this reason, my experience of bicycle touring in Montenegro was all too brief.
Montenegro Bike Touring
I have listed each day below, and have included the exact routes I took when cycling in Montenegro. These were recorded using my Garmin Touring GPS
.
I have also included my daily vlogs, which I made during the trip. If you are planning on bicycle touring in Montenegro, this information might prove helpful.
At the end of the post, I have listed some tips for bicycle touring in Montenegro. These cover the basics of what you might expect, how much things cost, and other useful information.
The day starts at Day 17, in Ulcinj in Montenegro. If you would like to find out how I got there, check out my previous article about bicycle touring in Albania.
Tuesday 24th May 2016 Day 17 – Cycling from Ulcinj to Lastva Grbaljska in Montenegro
Wednesday 25th May 2016 Day 18 – Cycling from Lastva Grbaljska to Herceg Novi in Montenegro
Wednesday 26th May 2016 Day 19 – Cycling from Herceg Novi in Montenegro to Dubrovnik in Croatia
Tips for Bicycle Touring in Montenegro
Currency – Montenegro uses the Euro. There are ATM machines in most towns and cities.
Credit Cards – Most businesses prefer cash, although some hotels may accept credit cards.
Road Conditions – The coastal road was sealed, but didn't have much of a shoulder to use. There were also a few long tunnels to cycle through in Montenegro. I found the traffic to be fast moving and impatient. Don't expect car drivers to give you much room!
Accommodation – My luck was in when cycling in Montenegro! It was still off-season, and I was getting some incredible bargains from Booking.com. A whole apartment for less than 15 Euros? Thanks very much!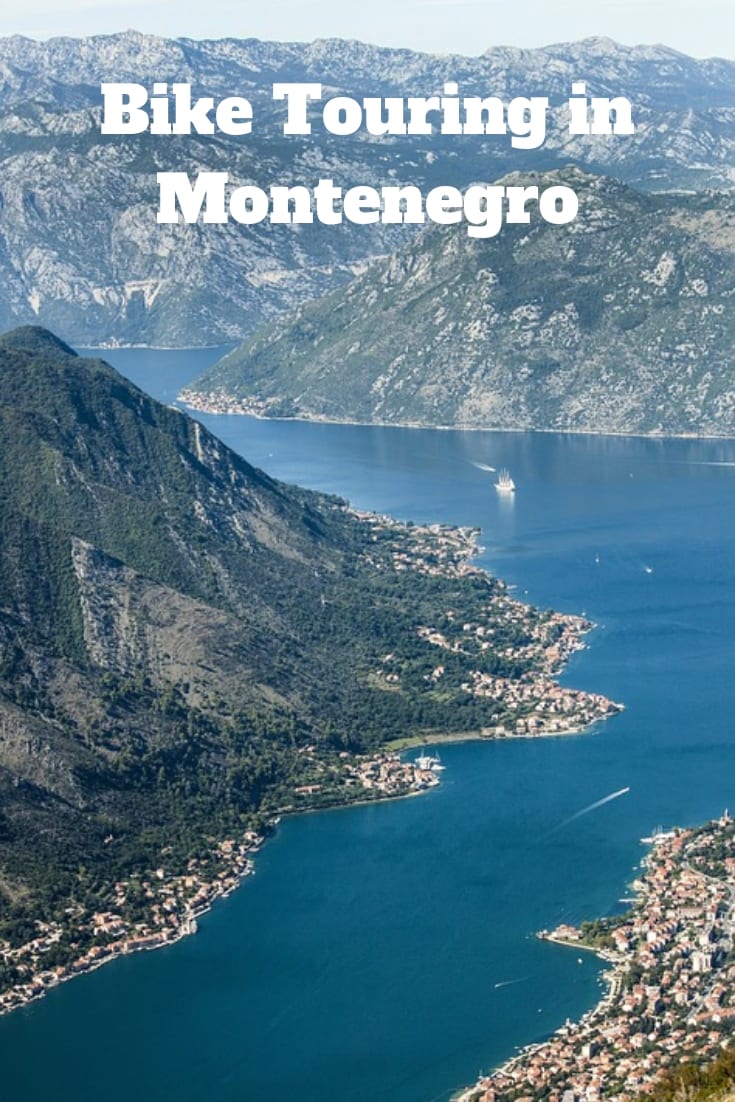 Conclusion
During my cycling trip from Greece to England, I had to cut through some countries very quickly, and Montenegro was one of them.
I know that I didn't do it justice on this trip, especially as I didn't cycle through any of the highlands, which are acknowledged to be the best parts! I will clearly have to go bicycle touring in Montenegro again!
If you want to find out more about Montenegro, you might find this very useful – The Best of Montenegro / The Best of The Balkans / Beautiful Montenegro
[mailmunch-form id="728831″]