The best way to get from Mykonos to Milos is by ferry. In this Milos ferry travel guide I'll show you where to find updated schedules for the ferry to Milos from Mykonos.
Mykonos to Milos ferry
The two popular islands of Mykonos and Milos are often visited together by people Greek island hopping. Whilst they are not the two closest neighboring Cyclades islands, they make a nice combination especially for people who love beaches.
During the summer and tourist season, there are daily ferries between Mykonos and Milos. You can find regularly updated ferry schedules for the Milos route on Ferryhopper.
There is a slower crossing that takes 6 hours and 5 minutes every day of the week.
A fast ferry from Mykonos to Milos runs on alternate days, 4 times a week and takes just 3 hours.
** Mykonos Milos ferry travel on Ferryhopper **
Outside of the peak season, and especially in winter, you may find that there are no direct ferries to Milos from Mykonos. If you are planning to travel during this period, you may need to change vessel at another island such as Santorini, Syros, or Ios.
How much does the ferry from Mykonos to Milos cost?
As a guideline, passenger tickets on the Seajets 'Superjet' and 'Seajet 2' boats started at 69.80 Euros in 2020. Visit Ferryhopper to see if there are other ferry operators available and for updated ticket prices.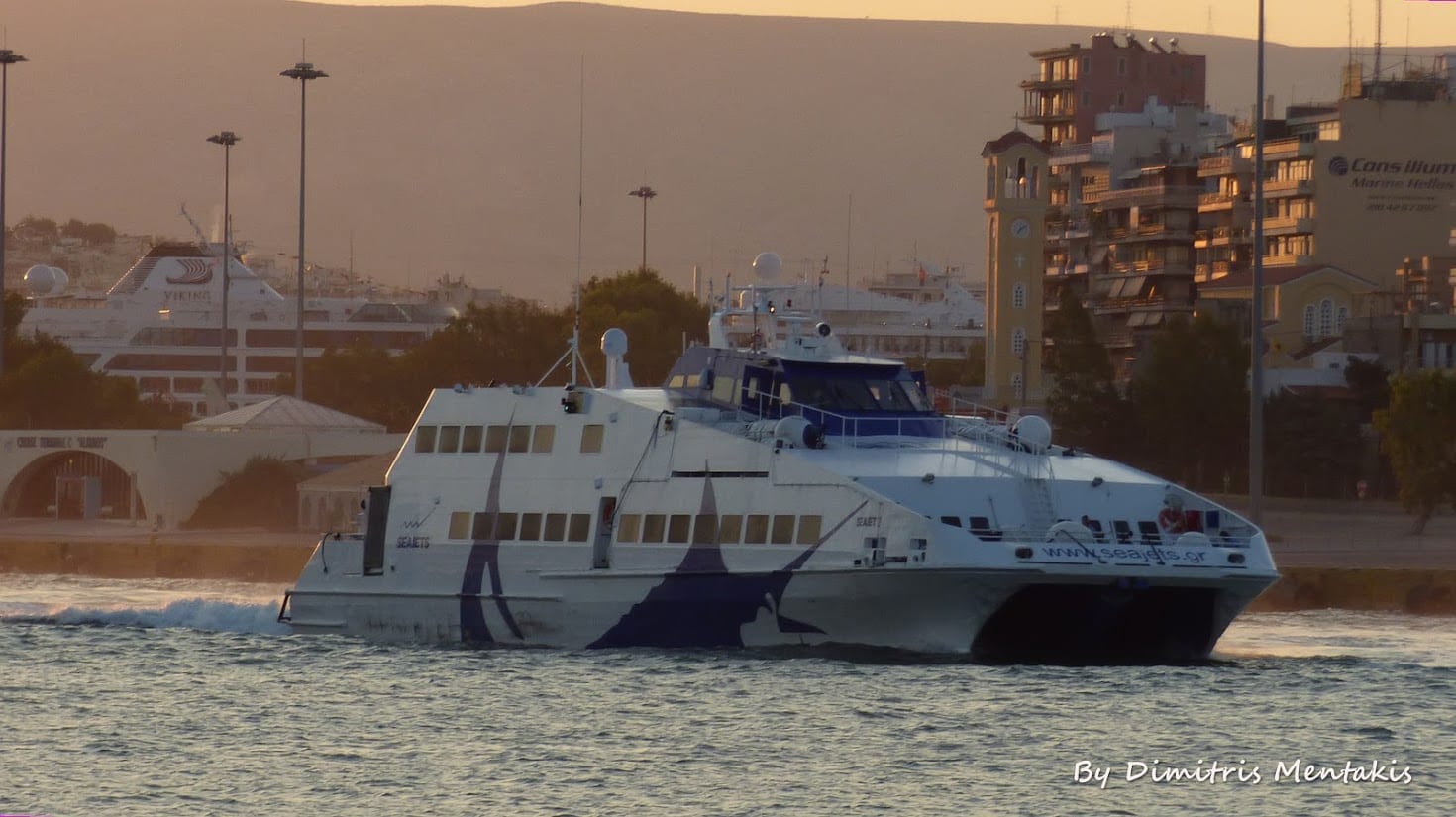 Mykonos to Milos Distance and Time
The distance between Mykonos and Milos Island is 116 km or 72 miles. The quickest ferries can travel from Mykonos to Milos in 3 hours and 15 minutes. A slower boat from Mykonos to Milos can be almost double that. Indirect ferries from Mykonos island to Milos will add on both time and distance.
Flights from Mykonos to Milos
Both Greek islands have airports, but there are no flights between Mykonos and Milos. If for some reason you didn't want to take a ferry, you'd have to fly back to Athens from Mykonos, and then take another flight to Milos from there.
Where do ferries depart from in Mykonos?
Although Mykonos has two ports, the smaller 'Old Port' was not used at all in 2020. The 'New Port' of Mykonos is located about 2 km north of Mykonos Town. This is where all ferries from Piraeus and the Greek islands arrive and depart.
The summer months can see a huge amount of people traveling between the Greek islands. My suggestion, is to arrive at the ferry port an hour before departure to Milos, especially if you have to pick up a paper ticket.
Where do ferries arrive in Milos island?
The ferries from Mykonos will arrive at Adamas port in Milos. If you just plan to stay on Milos for a few days, Adamas may be the best area to find a hotel, especially if you want to take the Kleftiko Bay boat tour in Milos (which is a must really!).
Important Information About Ferries to Milos
The Greek ferry network is a complex system. Ferry schedules alter in different seasons in accordance with demand, and there are dozens of different ferry companies. Find out more here: Ferries in Greece
For example, in the summer there will be frequent direct ferries between Mykonos and Milos. In the winter, there may not be direct boats at all in some years.
Another thing to keep in mind, is that ferry routes and schedules in Greece are often not published very far in advance. This can present problems if you are trying to plan getting from Mykonos to Milos for dates months away, as you might not find ferries for the dates you selected.
My advice in regards to the Mykonos to Milos ferry route, is to start looking at ferries on Ferryhopper a couple of months in advance. During the tourist season there will be direct ferries to Milos from Mykonos, but they might not show if you are researching in November.
Note: There is always a massive strike on the 1st of May in Greece, and ferries do not run this day. Alter your Milos travel plans accordingly!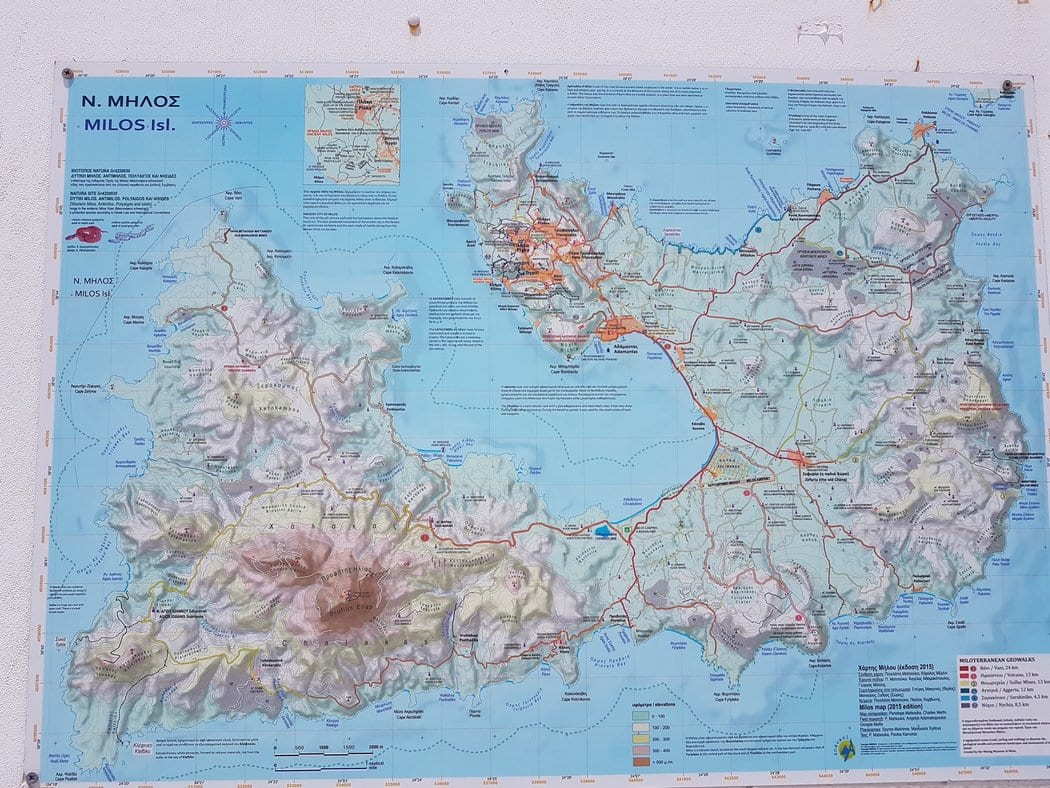 Greek Island Travel Essentials For Milos
Ferryhopper – The easiest way to research and book Greek ferry tickets to Milos online.
Booking – Research and book accommodation in Milos. I've also a full guide here: Where to stay in Milos
Get Your Guide – Enjoy a range of fun experiences in Milos
Revolut – A great travel money card for UK and EU citizens
Transferwise – US and Canadian traveler might want to check this out for better money exchange rates
Island Hopping Guide – My free travel guides to the Greek islands
Where to stay in Milos – Best areas and locations
You can also follow Dave on social media Facebook, Twitter, Pinterest, Instagram, YouTube.