With a history stretching back thousands of years, there are countless ancient Greek places of importance to visit. This guide to the must see historical places in Greece will help you plan which ancient Greek monuments you should visit on your next vacation to Greece.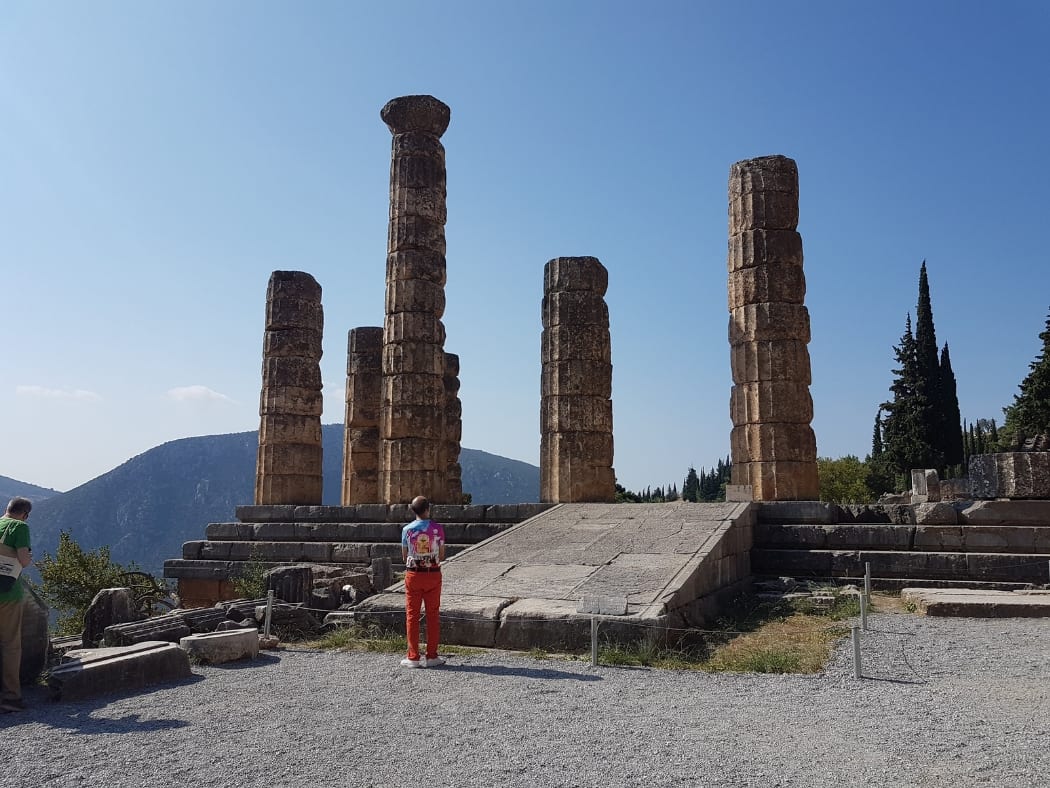 Greece Historical Sites
Even though I've been living in Greece for four years at the time of writing this travel guide, the sheer amount of ancient Greek sites there are to visit never ceases to amaze me.
The historical monuments in Greece range from Bronze age palaces to mysterious sanctuaries, and that's before we get to the Venetian castles and Byzantine cities!
I've written a number of travel guides to Greece over the years, many of which you can check out from the menu at the top of the page.
If you are interested in a guide to the best historical sites in Greece though, I've summarised them below.
Famous historical places in Greece
Each of these ancient Greece landmarks has a short description, and then a read more link where you can visit my more in-depth guides to each famous historical place in Greece.
If you would like more information on planning a trip to see ancient monuments and historical places in Greece, you can sign up for my free guides.
Feel free to drop me an email at dave@davestravelpages.com if you have specific questions. I'll do my best to answer them!
Historical Places to Visit in Greece
The following ancient monuments and Greek landmarks are not listed in any particular order of significance.
I have, however, listed them in a way which makes some degree of geographical sense when planning a trip to Greece.
This might be useful if you were planning a road trip around Greece. Here's a list of the 10 top Greece historical sites.
1. The Acropolis in Athens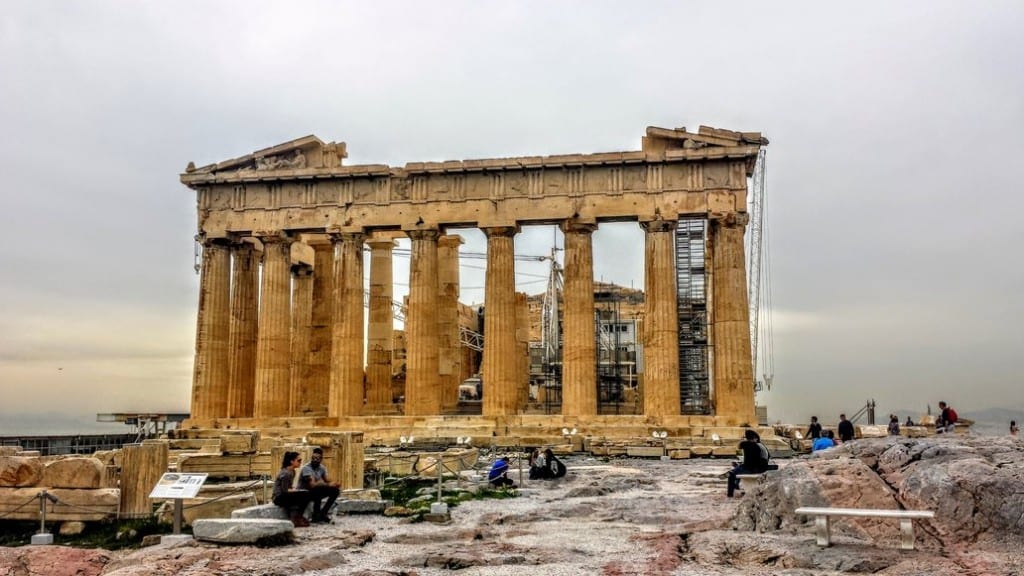 The Acropolis is a fortified citadel that dominates the landscape in central Athens. Built as a means of defense, but also as a place where the Gods were honored, it is by far the most famous ancient Greek landmark in Athens.
At the top of the Acropolis, are the most well known ancient Greek buildings of the Parthenon and the Erectheion. These structures and major landmarks have somehow survived the passing of time, and it's a fascinating place to walk around.
The entire complex is a designated UNESCO World Heritage Site, and surrounded by so much history, it is easy to see why Athens and Ancient Greece was considered to be the birthplace of Western Civilization.
The ancient citadel of the Acropolis is one of the best places to visit in Greece for history, and is a must-see for visitors spending time in Athens.
Find out more: Acropolis Guided Tours
2. Other ancient sites in Athens
There are plenty of other ancient monuments and archaeological sites in Athens besides the Acropolis.
Visitors spending a couple of days in Athens might also like to visit the ancient Agora, Temple of Olympian Zeus, and perhaps take a half day trip out to see the Temple of Poseidon at Sounion.
Find out more about spending time in the capital city of Greece: Things to do in Athens.
3. Ancient Delphi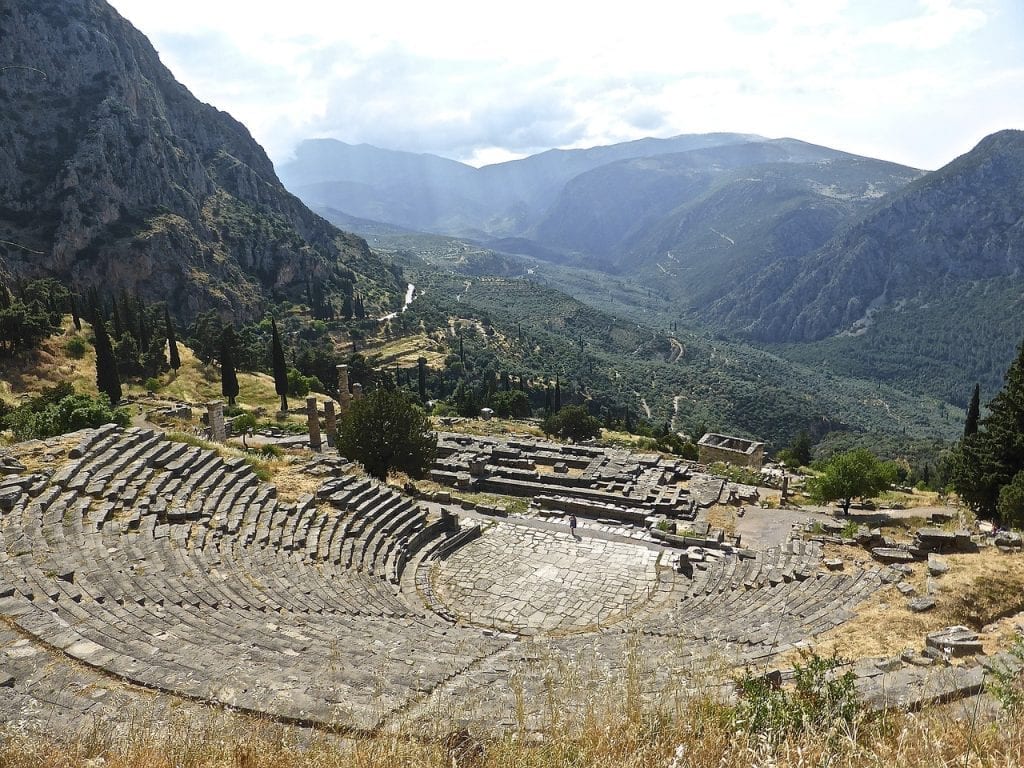 Delphi was one of the most important places in the ancient Greek world, and was regarded as the centre of the earth. As a sanctuary connected with prophecy, people would travel from all over the ancient world to listen to the famous Oracle at Delphi.
The voice of the Oracle was the Priestess Pythia, who would give a sometimes cryptic prophecy to whoever had made the journey to learn of the future.
Today, Delphi has UNESCO World Heritage status, and is one of the most important historical sites in Greece.
Visitors can walk among the temples and ruins which include a theatre, stadium, and temple dedicated to the God Apollo. The archaeological museum at Delphi is also one of the best in Greece, and does an excellent job of interpreting the site.
Most people choose to visit Delphi as a day trip from Athens. More independent minded travellers might want to include it in a road trip, and perhaps stay overnight in the nearby town.
Find out more: Day Trip to Delphi
4. Meteora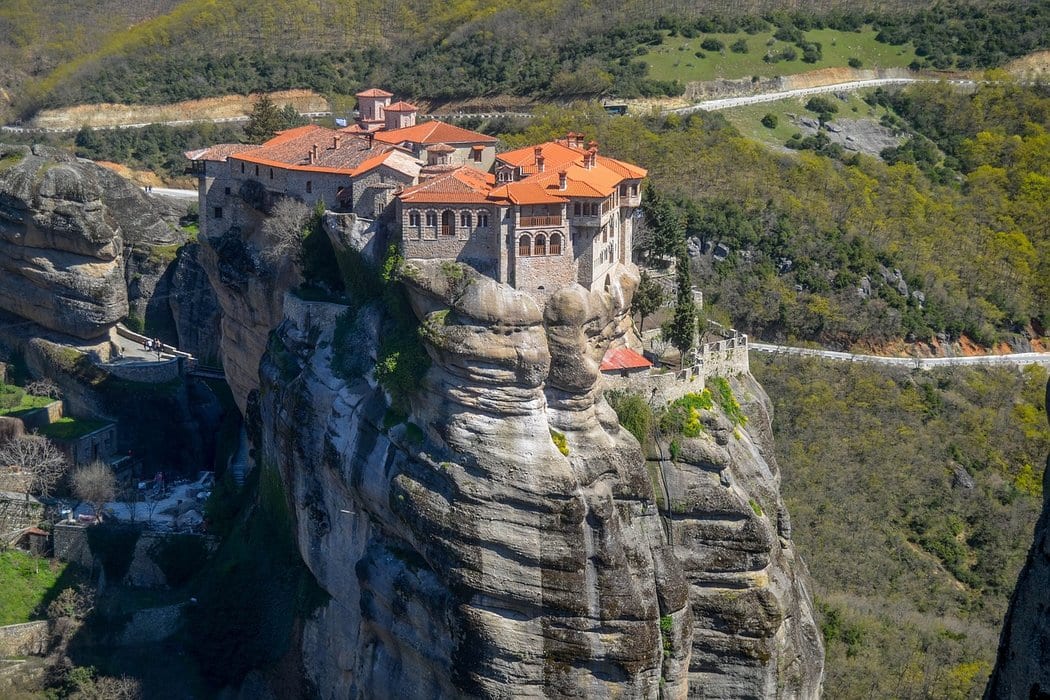 The monumental rock pillars of Meteora in Central Greece have an other-worldly feel to them, and if the landscape alone wasn't enough to entice visitors, the monasteries built precariously on top of them seal the deal.
The monasteries of Meteora represent an important link between the Orthodox faith and the Greek people, which was especially tested during the time of the Ottoman occupation.
Visitors wanting to see this UNESCO World Heritage Site for themselves have a couple of options.
The first, is as a Meteora day trip from Athens. To be honest, I think this is a rather long day trip, but if it's the only way you can visit Meteora, then take it!
The second way, is as part of a Greek road trip or backpacking trip. Meteora is a natural place to visit either before or after Delphi, depending on your direction of travel.
Find out more: How to get to Meteora
5. Corinth Canal
There's no denying that Corinth Canal is one of the most famous landmarks in Greece, but in reality, it is little more than a photo stop.
I wouldn't recommend making a special trip here. Instead, just include a stop over when travelling to or from the Peloponnese.
Most tours that leave Athens for ancient sites such as Mycenae will make a stop at Corinth Canal. People planning their own road trips can of course also stop for a few minutes here.
Find out more here: Cycling from Athens to Corinth
6. Ancient Mycenae
The Mycenaean civilisation is often cited as the first truly Greek civilisation, that peaked in its influence between the 15th and 13th century BC.
Following its collapse along with many other Bronze age civilisations at around 1200 BC, it disappeared from history, kept only alive in myth and legends such as the Trojan War.
Later, when the city was rediscovered in the Peloponnese, its importance was once again realised.
Today, the remains of this fortified city attract visitors from around the world who want to see one of the most important historical places in Greece.
The remains of the Cyclopean Walls (containing rocks weighing hundreds of tonnes), the famous Lion's Gate, and the Treasury hint at just how powerful and advanced the Mycenaeans were.
Find out more: Ancient Mycenae
7. Epidaurus
Famous for its open theatre with remarkable acoustics, Epidaurus is another important ancient Greek site in the Peloponnese.
The complex of Epidaurus is actually much larger and more important than the theatre, but perhaps not as photogenic.
This was another sanctuary, and people would travel here from all over Greece to be cured as the site was dedicated to the Ancient Greek God Asklepius.
Travellers with their own transport are most likely to include a visit to Epidaurus either before or after Mycenae, and people with extra time might want to stay at the pretty coastal town of Nafplion.
Find out more: Mycenae and Epidaurus Day Trip from Athens
8. Ancient Olympia
The ancient Greek site of Olympia was dedicated to the King of the Olympian Gods, Zeus.
This UNESCO site is of course where the original Games were held, and has inspired today's modern Olympic Games.
The archaeological site of Olympia is quite a large complex, with many significant buildings and ancient monuments. This is all backed up by a very informative museum.
Olympia does unfortunately slip of the radar of many visitors planning a trip to Greece. The reason being, is that it is located in the western part of the Peloponnese, and wherever you stay, it involves some degree of travel time.
For people planning a road trip around the Peloponnese, this is not an issue of course, as it can easily be slotted into a sightseeing itinerary. For others though, a day tour which runs out of Nafplion is more usual.
Find out more: Ancient Olympia in the Peloponnese
9. Castles in the Peloponnese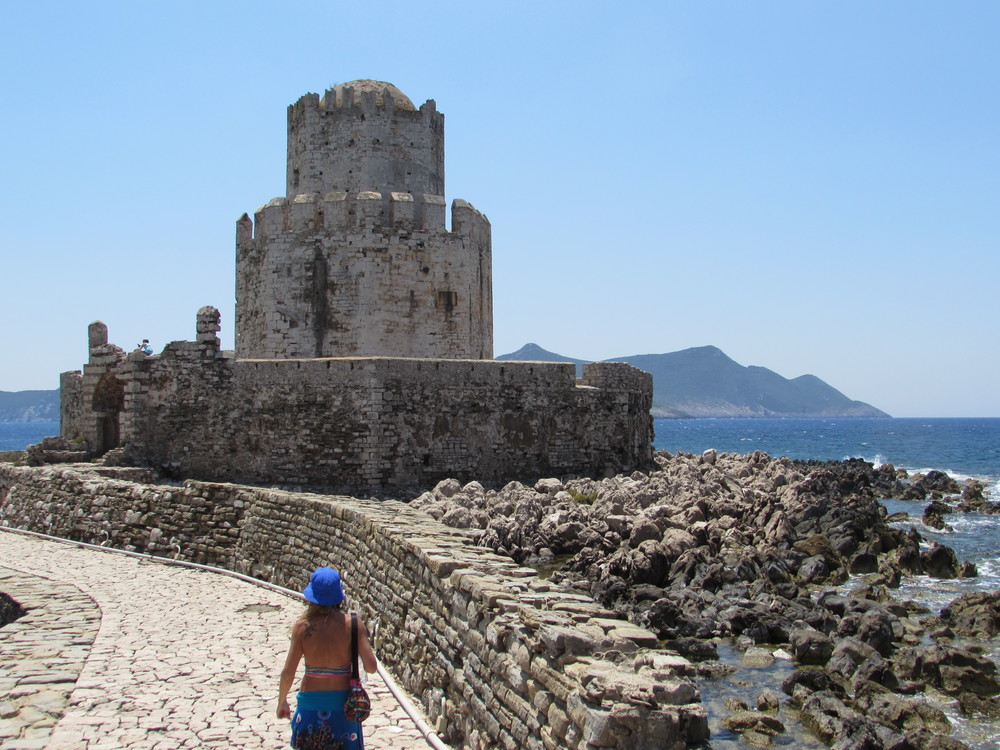 I have to say, that the Peloponnese is packed full of ancient Greek sites! In fact, I'll probably have to come up with another travel guide just for this region at some point.
There is more to the Peloponnese than sites that are associated with the Golden age of Greece though. We have Byzantine cities such as Mystras, and even Venetian castles. LOTS of Venetian castles!
My two favourites are Methoni and Koroni castles, but there are dozens more all around the coastline. They rarely get much promotion by the Greek tourism authorities, and tours are unlikely to include visits to them.
If you are driving yourself around the Peloponnese though, make sure to stop off at one or two. Check out my Greece travel itineraries to see how.
Find out more: Methoni Castle in Greece
10. The Palace of Knossos in Crete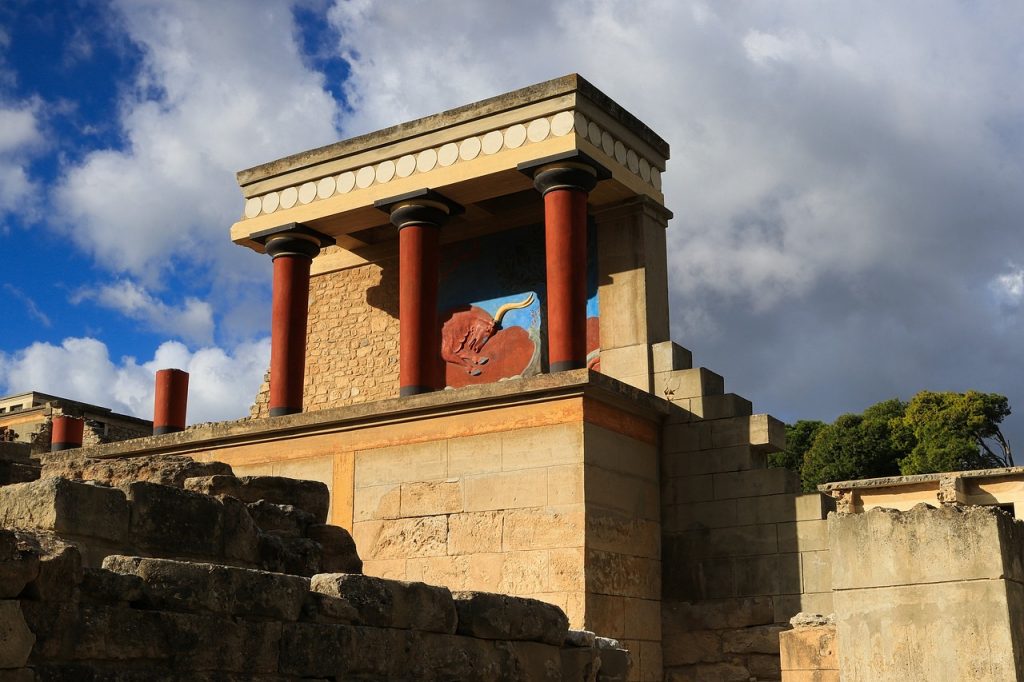 Finally, over on the island of Crete, we have the centre of the once powerful Minoan civilisation – Knossos.
Thought to have been the home of the Minotaur and perhaps even the Labyrinth itself, this is a must visit place in Crete. At the peak of its power the palace and surrounding city was once home to over 100,000 people.
Find out more: The Palace of Knossos
FAQ About Historic Sites in Greece
Here are some commonly asked questions about Greece historic sites:
What is the most famous monument in Greece?
The Acropolis in Athens with its magnificent Parthenon temple is the most famous historic landmark in Greece. Constructed in the mid 5th century BC, it is today classed as a UNESCO World Heritage site.
What should you not miss in Greece?
Greece is well known for its ancient history, monuments and landmarks. The most famous may be the UNESCO site of the Acropolis, but there are a total of 18 UNESCO heritage sites in Greece.
Which Greek island has the most history?
Crete is the Greek island with the most history. It has been inhabited by humans for over 130,000 years, and the advanced Minoan civilization was centered at Knossos, from where it influenced the Mediterranean.
Famous landmarks in Greece
Would you like to find out about other historical places to visit in Greece? Sign up for my free Greece travel guides using the form below. I'll share my best Greece travel blog posts so you can plan the ultimate vacation in Greece!
Pin this guide to the best historical places in Greece for later
Planning a Greek vacation? I'd encourage you to pin this list of important places in Greece you can visit to one of your boards. That way, you'll easily be able to find it again later.
Next read:
---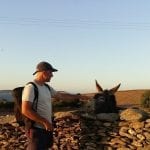 –
Dave Briggs
Dave is a
travel writer
based in Greece As well as creating this guide to historic places in Greece, he's also written hundreds more travel guides to Greek destinations. Follow Dave on social media for travel inspiration from Greece and beyond: