These safe journey quotes are perfect to pass on to someone about to leave on a trip. Send them happy journey wishes with these lovely safe travels quotes.
Happy Journey Wishes
Our collection of the best journey quotes is perfect if you are looking for a phrase to write in a 'safe travels' card. You can even print out these happy journey images, and create your own card with personalized messages inside!
There's 50 safe journey quotes to wish a traveler well to choose from, so there's bound to be one that appeals.
Take a look through, and you're bound to find one suited for wishing someone safe travels.
Safe Travels Quotes
From quotes about taking a safe flight to inspiring travel quotes to inspire wanderlust, here's 50 of the best quotes about taking a safe journey.
---
Just take one step in the right direction, all it takes is a spark to light the flame.
---
Get ready for the unexpected, for the trivial and mundane to be turned into the profound and insightful. You've been preparing for this journey for so long; you're ready to thrive.
---
Going by my past journey, I am not certain where life will take me, what turns and twists will happen; nobody knows where they will end up. As life changes direction, I'll flow with it.
— Katrina Kaif
---
Though we travel the world over to find the beautiful, we must carry it with us or we find it not.
— Henry David Thoreau
---
The world is a book and those who do not travel only read one page.
— St. Augustine
Related: Short Travel Quotes
---
Goodbye Quotes
If a colleague is going on a trip, or a family member is traveling overseas to study, let them know how much they mean to you by passing on some of these stay safe messages and good luck quotes.
Not until we are lost do we begin to understand ourselves.
— Henry David Thoreau
---
You're the hardest-working person I know, you have put in so many hours for all of us here, now you should invest some time in yourself.
---
I know you've had this date circled on your calendar for a long time, and that this has always been a dream destination for you. Enjoy every moment.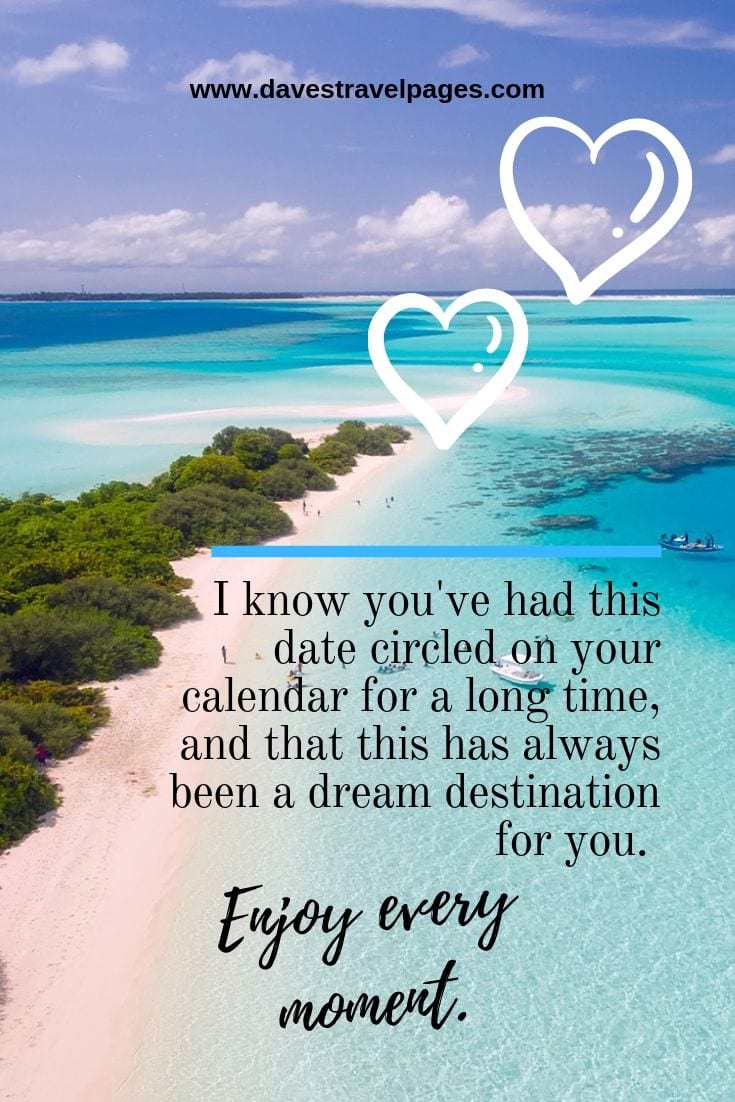 ---
The best thing for you will be to just turn off and unplug from the rest of the world. You're ready for it.
---
Instead of shutting yourself off, be open to the experiences you would normally turn down. Instead of saying no, say yes, and see where your journey takes you.
---
Safe Travel Quotes
If you enjoyed the previous safe journey quotes, you'll love our next section! These safe journey wishes and sayings are perfect to pass on to a friend who will soon be traveling.
We've run around the same circles here again and again, so it's time you take the road less traveled. You'll enjoy the break in the repetition, even though it may frighten you.
---
I don't want you coming back empty-handed; I want you coming back with a head full of tall tales, absurdities, and little moments of beauty. Have a safe trip.
---
I've never wanted to see you go, but I know why it must be done, what urges you to push onwards. It's the best choice to make, and you're ready to leave, just try not to look back.
---
Happiness comes from accepting that the journey matters the most, not the destination. Take care of yourself.
---
We're heading in separate directions, with eyes fixed on different targets. Let's come back with heads full of memories and moments.
---
Safe Travels Quote Collection
If you are looking for the perfect quote to send someone off on their next adventure, then these next 5 might be right up your alley!
We have compiled a list of the best motivational quotes about traveling that will make anyone want to get out and explore.
The things you notice the least tend to impact you the most. Look for the sights and sounds just outside your periphery.
---
The path that lies ahead contains many twists and turns; be ready for the surprises along the way.
---
Let the world unfold in front of your eyes. Take a look at the world at large.
---
Live in those moments of beauty, those moments of grandeur, and take the path before you.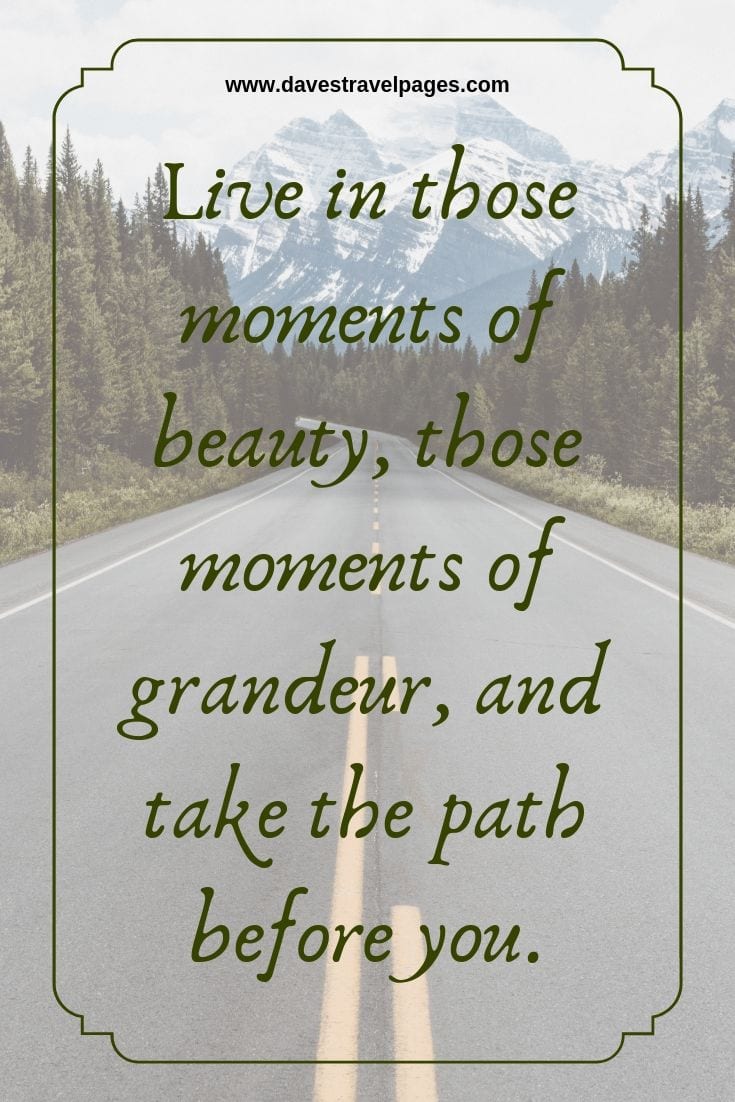 ---
Let us know how it goes. Best wishes for a safe, happy, and healthy journey!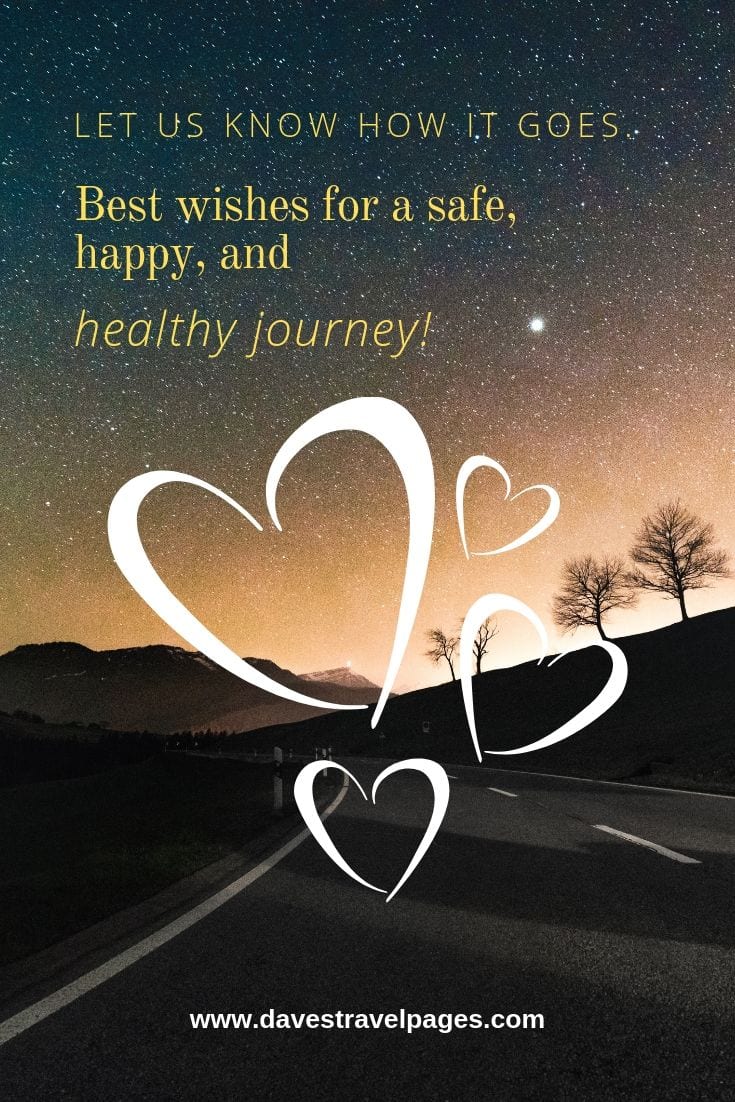 ---
Safe Journey Quotes
If someone you know is going on a long journey, or taking a gap year, these phrases would be great to include in a safe travels card. There's no better way to wish them a great trip!
You deserve to enjoy yourself for once. You've put in so much time to make this company great, that it's time for you to let loose and have some fun.
---
You've worked so hard and with such energy that you deserve to kick back and relax. Have a safe vacation!
---
The world is open to an endless stream of potential experiences; it's up to you to navigate that raging torrent of possibilities and find your own destination.
---
There is a certain magic in those little moments, standing by the sea, staring down from the top of a mountain. Let them sway and guide you.
---
You only live once, but if you do it right, once is enough.
– Mae West
---
Good luck! I hope you make lots of amazing memories, and I look forward to hearing the stories of your wonderful journey. Have fun!
Safe Journey Wishes and Messages
Here's some safe trip messages you can use when signing cards or replying to a social media post about someone going on a trip:
Have a fun and enjoyable trip
Pleasant journey!
Enjoy your long awaited vacation
Have a safe and enjoyable trip
Make wonderful memories
Related: Summer Vacation Quotes
---
It was great to see you and catch up again. Enjoy the rest of your stay, and have a safe journey. Take care.
---
I may not have gone where I intended to go, but I think I have ended up where I needed to be.
– Douglas Adams
---
Wherever you go, you take yourself with you.
– Neil Gaiman
---
I'll just stand in the airport by the Arrivals terminal until you get back because I can't wait! Have a safe flight!
---
Happy Journey Quotes
Have you found a favourite quote or saying yet?
We've saved the best safe journey messages and fun stay safe captions for you to pass on to someone you know.
Remember, planes actually like to stay in the air. They have lift – so you're safer in the air anyways! Have a safe flight!
---
Have a safe flight – and please let me know when you land!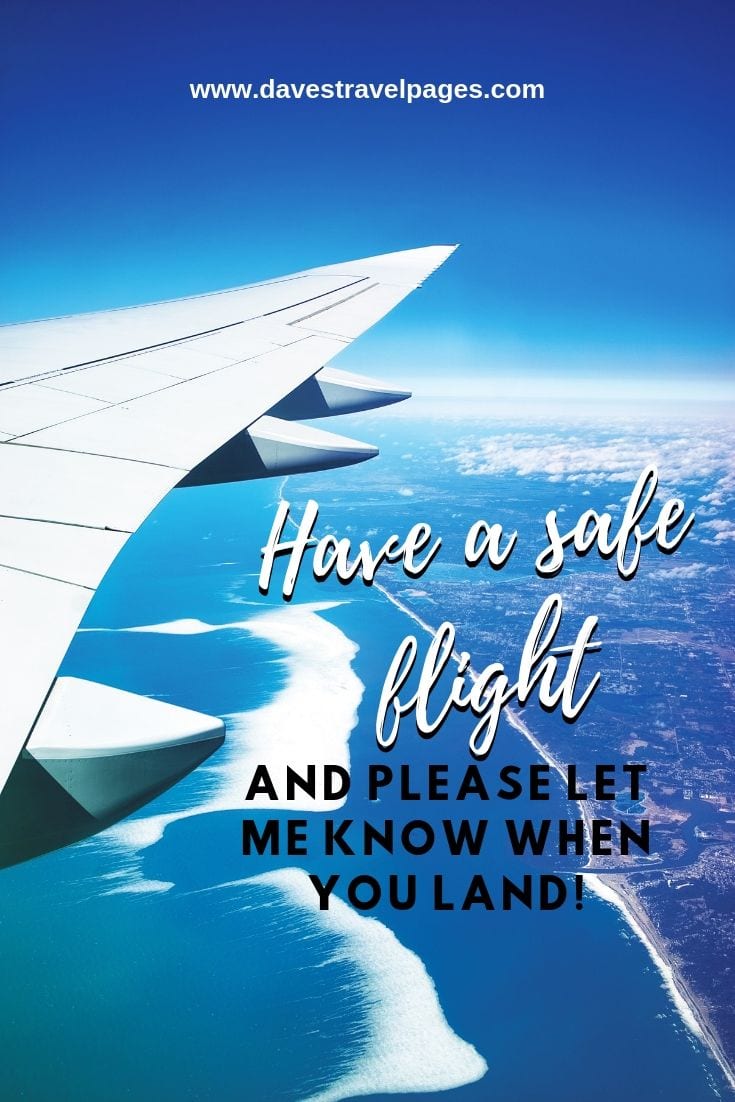 ---
There's a strong chance I buy a ticket and just go with you. That's how badly I want to be together. Please have a safe journey.
---
If you're nervous on your journey, just think about me – because I will absolutely be thinking about you. Travel safe, darling.
---
I love you to the moon and back – but please don't go there to test it because then you'll be gone for even longer!
---
Words cannot describe what you mean to me. So I'll just tell you "I love you" – and see you again when you return to me soon.
---
"We find after years of struggle that we do not take a trip; a trip takes us."
– John Steinbeck
---
"It's the 'everyday' experiences we encounter along the journey to who we wanna be that will define who we are when we get there."
– Aaron Lauritsen
---
It is good to have an end to journey toward; but it is the journey that matters, in the end.
– Ursula K. Le Guin
---
May your air be clear, the flight be smooth, the plane be safe, and the sky be blue!
---
Best Safe Journey Quotes
Here's our final selection of travel quotes to do with wishing someone a safe journey on flights and road trips.
This collection of 50 safe journey wishes has been fun to put together. We hope you've found them useful to pass on to someone going on a journey!
The pilot is going to take great care of you up there – safe flight!
---
I wish you didn't have to go so soon – but I am so glad for the time we had together. Have a safe journey!
---
May your journey be free from stress and bring you home safely. Safe Travels!
---
Wishing you a safe journey and a relaxing vacation when you arrive!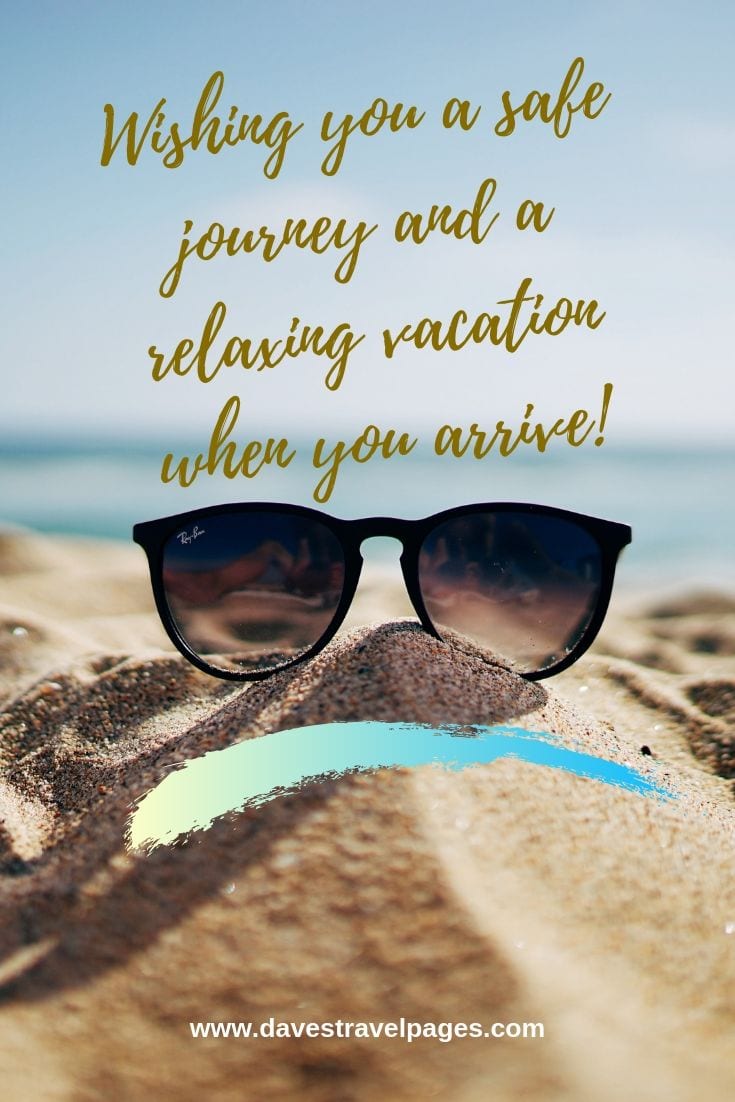 ---
The road ahead may be long and winding but you'll make it there safe and sound.
---
See ya later, Alligator!
---
Enjoy the journey!
---
Safe Travels!
---
Bon Voyage and get there safe!
Whether you know someone who is leaving to roam the world traveling with a backpack, going on a journey, taking a business trip, or will fly out for a city break, it's always nice to let them know you hope they have a wonderful trip.
Safe Trip Wishes
Looking for some shore but sweet phrases and words to wish someone a safe and happy journey? Here's a few ideas for you:
Have a fun an enjoyable trip!
Enjoy new and profound experiences
Have a safe and enjoyable journey!
Wishing you an amazing journey
Hope it's smooth sailing!
May the journey be a memorable lifetime experiences
Safe travels!
Bon voyage!
Enjoy your trip!
See you soon!
I'll miss you!
Have fun!
Be careful!
Have a great journey!
---
How to wish some safe travels or happy journey in different languages
Every language has it's own way to wish a traveller well before they embark on a voyage. Here's some of the most popular phrases in other languages to wish someone a good trip.
Dutch – Goede reis!
French – Bon voyage !
German – Gute Reise! / Gute Fahrt!
Greek – Καλό ταξίδι! (Kaló taksídi!)
Italian – Buon viaggio!
Norwegian – God reise! / God tur!
Spanish – ¡Buen viaje!
Swedish – Trevlig resa! / Lycklig resa!
---
More Inspirational Travel Quotes
If you would like to check out some more travel quotes to inspire wanderlust, you'll love these other collections of quotes. They'll make your day!:
[one-half-first]
[/one-half-first]
[one-half]
[/one-half]
And remember: "Life is either a daring adventure or nothing at all." – Helen Keller
---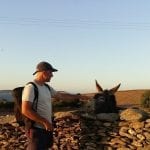 –
Dave Briggs
Dave is a
travel writer
based in Greece As well as creating this post about safe journey wishes, he's also written hundreds of travel guides to Greek islands and destinations and destinations around the world. Follow Dave on social media for travel inspiration from Greece and beyond: