The best travel and adventure quotes to inspire your next journey. These motivational adventure and travel quotes can change your life and enable you to see the world through new eyes!
Adventure and Travel Quotes
Here's another collection of my favourite quotes about travel and adventure. Each one has been matched with a beautiful image to add to the inspiration.
I've always found the looking at images, reading about destinations, and immersing myself in thoughtful travel and adventure quotes is a great way to get 'in the zone' before a big trip.
I did this before cycling from Alaska to Argentina, and before cycling across Europe from Greece to England. I hope these travel quotes have the same effect on you!
Adventure Quotes
"Adventure is worthwhile in itself."
– Amelia Earhart
---
"So we beat on, boats against the current, borne back ceaselessly into the past."
-F. Scott Fitzgerald
---
"The most dangerous thing you can do in life is play it safe.''
– Casey Neistat
---
"How wild it was, to let it be."
— Cheryl Strayed
---
"If you want to train for big mountain endeavors, spend time in big mountains."
– Jimmy Chin
---
"Everyone wants to live on top of the mountain, but all the happiness and growth occurs while you're climbing it."
— Andy Rooney
---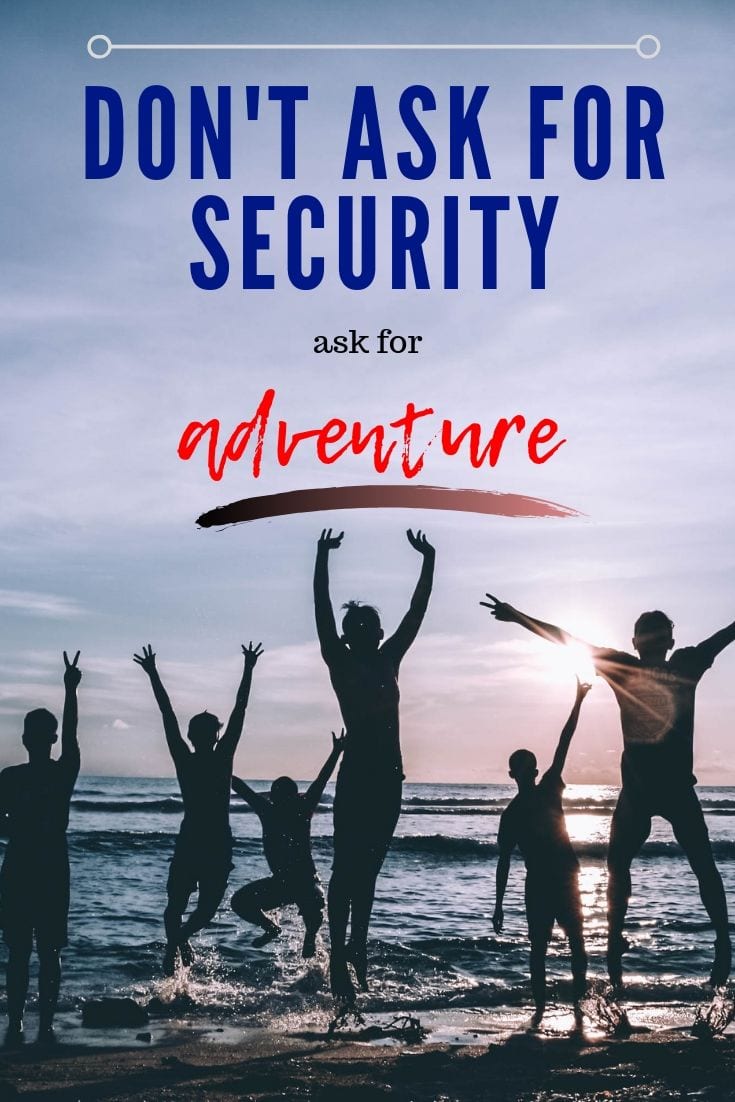 "Don't ask for security, ask for adventure."
---
"Climb the mountain not to plant your flag, but to embrace the challenge, enjoy the air and behold the view. Climb it so you can see the world, not so the world can see you."
― David McCullough Jr.
---
"I have climbed my mountain, but I must still live my life."
— Tenzing Norgay
---
"Go where you feel most alive."
— Unknown
---
"Never measure the height of a mountain until you reach the top. Then you will see how low it was."
—Dag Hammarskjold
---
"Nothing lives long, Only the earth and mountains"
— Dee Brown
---
"Mountains are not fair or unfair, they are just dangerous."
—Reinhold Messner
---
Travel Quotes
"To awaken quite alone in a strange town is one of the most pleasant sensations in the world. You are surrounded by adventure."
– Freya Stark
---
"You can never conquer the mountain. You can only conquer yourself."
— Jim Whittaker
---
"We live in a wonderful world that is full of beauty, charm and adventure. There is no end to the adventures that we can have if only we seek them with our eyes open."
– Jawaharlal Nehru
---
"Adventure: An undertaking usually involving danger and unknown risks."
-Meriem Webster
---
"Not all girls are made of sugar and spice, and everything nice. Some girls are made of adventure, fine beer, brains and no fear."
– Unknown
---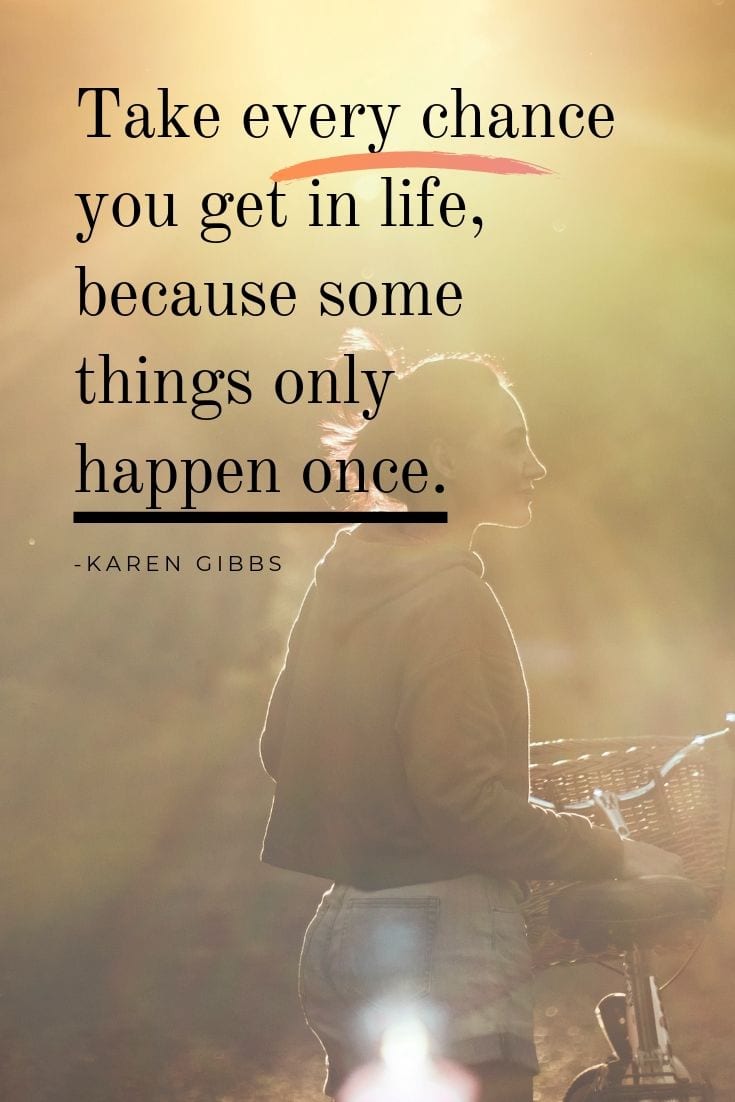 "Take every chance you get in life, because some things only happen once."
– Karen Gibbs
---
"As soon as I saw you, I knew adventure was going to happen"
– Winnie the Pooh
---
"A ship in harbor is safe, but that is not what ships are built for."
– John Augustus Shedd
---
Quotes about Travel and Adventure
"I travel because I become uncomfortable being too comfortable."
– Carew Papritz
---
"If we were meant to stay in one place, we'd have roots instead of feet."
– Rachel Wolchin
---
"Travel doesn't become adventure until you leave yourself behind."
– Marty Rubin
---
"You can't find happiness at the end of your journey if you didn't bring it with you all along."
– Katrina Mayer
---
"Your body is not a temple, it's an amusement park. Enjoy the ride."
– Anthony Bourdain
---
"The biggest adventure you can take is to live the life of your dreams."
– Oprah Winfrey
---
"Adventure isn't hanging off a rope on the side of a mountain. Adventure is an attitude we must apply to the day to day obstacles of life"
– John Amat
---
"You're braver than you believe, stronger than you seem, and smarter than you think."
– Winnie The Pooh
---
Inspirational Adventure Quotes
"The danger of adventure is worth a thousand days of ease and comfort."
– Paulo Coelho
---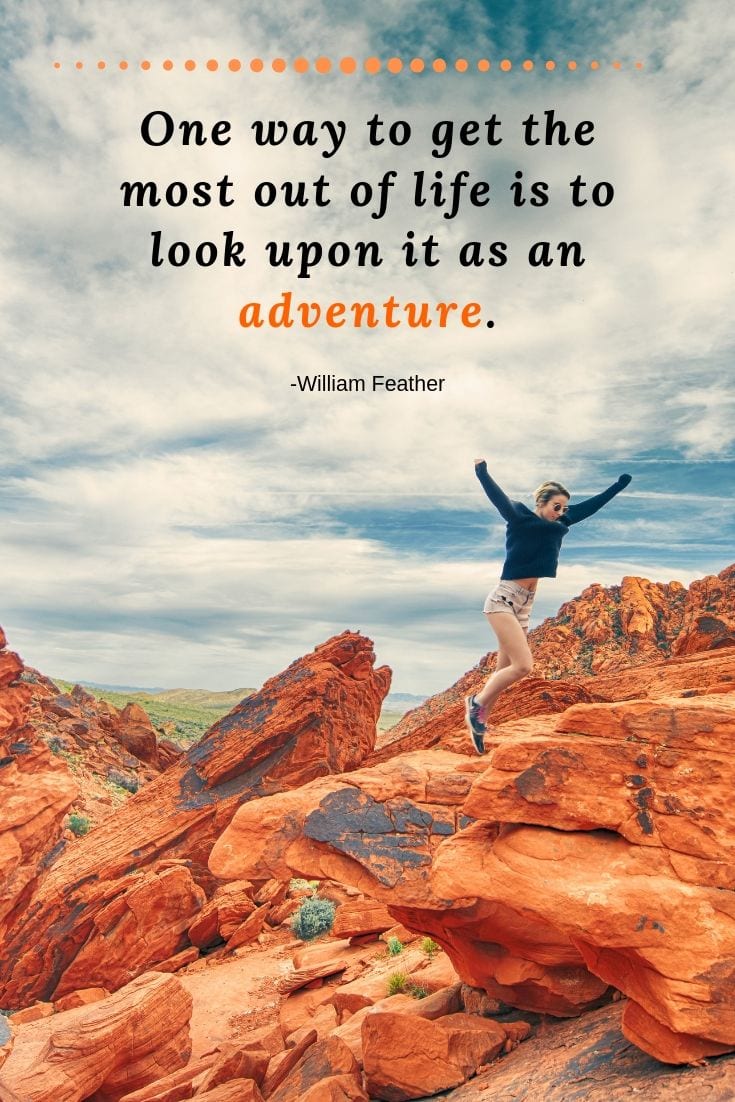 "One way to get the most out of life is to look upon it as an adventure."
– William Feather
---
"Only those who risk going too far can possibly find out how far they can go."
-T.S Eliot
---
"The purpose of life, after all, is to live it, to taste experience to the utmost, to reach out eagerly and without fear for newer and richer experience."
– Eleanor Roosevelt
---
"To my mind, the greatest reward and luxury of travel is to be able to experience everyday things as if for the first time, to be in a position in which almost nothing is so familiar it is taken for granted."
-Bill Bryson
---
"People don't take trips, trips take people."
– John Steinbeck
---
"Two roads diverged in a wood, and I – I took the one less traveled by."
– Robert Frost
---
"Every man can transform the world from one of monotony and drabness to one of excitement and adventure."
– Irving Wallace
---
"When you see someone putting on his Big Boots, you can be pretty sure that an Adventure is going to happen."
– A.A. Milnie
---
"Life is either a daring adventure or nothing."
– Helen Keller
---
"Adventure is worthwhile."
– Aesop
---
"Every man's life ends the same way. It is only the details of how he lived and how he died that distinguish one man from another."
– Ernest Hemingway
---
More Travel Quotes
Looking for more inspiration? Check out these other travel quotes: