Are you still undecided on where to take your next vacation? Here's 10 reasons to visit Greece this year… Or any year for that matter!
This Mediterranean country has it all – Great beaches, wonderful food, friendly people, history and culture.
If you've ever wondered why go to Greece, here's 10 answers for you!
Why Visit Greece?
Ok, so I might be biased (having lived in Athens for nearly 3 years now), but Greece really is the ideal holiday destination.
Whether you want to soak up the sun on a quiet beach, explore the remains of an ancient civilisation, or enjoy the great outdoors, Greece has something for everyone.
Here 10 reasons why I think you should visit Greece this year.
1. Great Weather
Due to its reasonably southern location on the Mediterranean, Greece is blessed with wonderful weather during the spring, summer,and autumn months.
Between June and September, rain can be a rare occurrence, and day time temperatures regularly exceed 27 degrees. If your idea of an ideal vacation is to rock up, and wear a pair of shorts and a T-shirt for 2 weeks, then Greece is for you!
2. Awesome Food
I think traditional Greek cuisine is one of the really underused 'selling points' about Greece. You've probably heard about the benefits of a Mediterranean diet, and how olive oil is good for you. What you probably don't realise though, is just how tasty all that good food in Greece is!
The fresh fruits are divine, the vegetables have taste, and the meat is exceptional. Venture out past a Greek salad, and explore some of the other dishes on the menu – You won't be disappointed!
3. Amazing Beaches
Did you know that Greece has over 6000 islands? That's incredible right! As you can imagine, when you add all the coastlines together, it equates to rather a lot of beaches to choose from!
Every island seems to have its own little gem, Santorini included if you know where to look. Take Red Beach for example! On mainland Greece there are stretches of beach which few foreign tourists ever seem to discover. Some Greek islands like Milos have incredible beaches, and yet no-one seems to know of them.
Over the years I've been fortunate enough to visit more than a few, and whilst it's impossible to give a list of the best beaches in Greece, I'd suggest you check out beaches in Lefkada, Crete, Western Greece, and Kalamata. Maybe I'll see you on one this summer!
4. Stunning landscapes
People who have only ever visited Greek islands in August might be forgiven for thinking that Greece has a harsh, dry, and somewhat barren landscape. Whilst this does have an innate beauty in itself, there is far more to the country than that!
Take the magnificent rock formations of Meteora, the chestnut forests of Nafpaktos, or the inspiring views from Arachova near Delphi as a starting point, and you will soon discover that Greece has a varied and stunning landscape.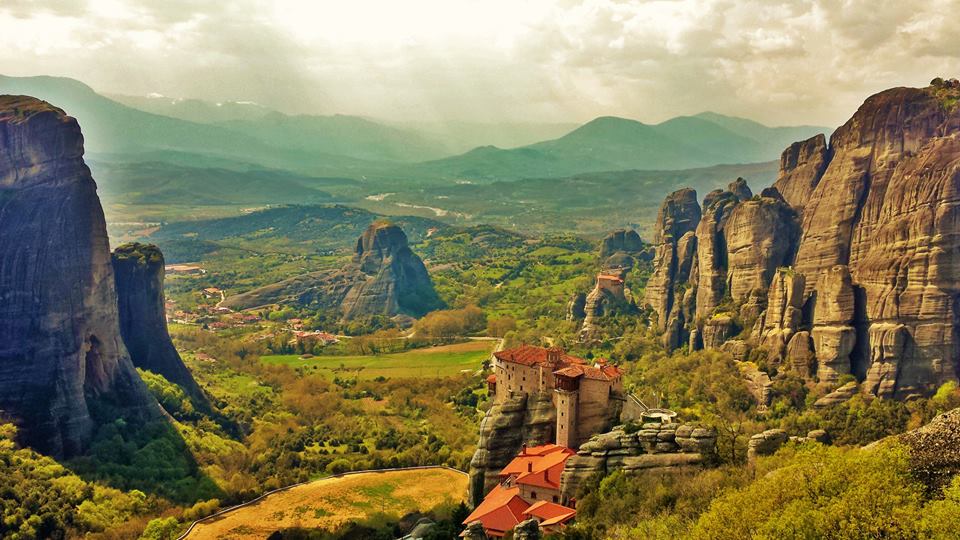 5. UNESCO World Heritage Sites
If I thought that Greece undersells itself on its local cuisine, it definitely does so even more with its UNESCO World Heritage sites. Even Greeks might be surprised to know that there are 18 of them!
I've got a bit of a side mission to visit all the UNESCO World Heritage sites in Greece. I'm not there yet, but give me a few years and I will be!
UNESCO World Heritage Sites in Greece
Archaeological Site of Aigai (Vergina)
Archeological site of Olympia
Archeological site of Mycenae and Tiryns
Delos
Historic Centre (Chora) with the Monastery of Saint John on Patmos
Medieval City of Rhodes
Monasteries of Daphni, Hosios Loukas and Nea Moni of Chios
Old Town of Corfu
Paleochristian and Byzantine monuments of Thessaloniki
Pythagoreion and Heraion of Samos
Sanctuary of Asklepios at Epidaurus
Temple of Apollo Epicurius at Bassae
Mount Athos
Philippi
6. Athens
Athens has probably had something of a bad press over recent years. Take my word for it though, it's not all protests and riot police! Instead you will find a multi-layered vibrant city waiting to be discovered.
Many people stay just a few days in Athens to visit the main attractions in the historic centre, and that's cool. There's certainly plenty to see here, such as the Acropolis, Ancient Agora, and Temple of Zeus.
Put your urban explorer hat on though, and you'll find inspiring street art, a relaxed coffee culture, hidden neighbourhoods, and much more! By staying longer, you can also see some of the other significant archaeological sites in the surrounding areas by taking day trips from Athens.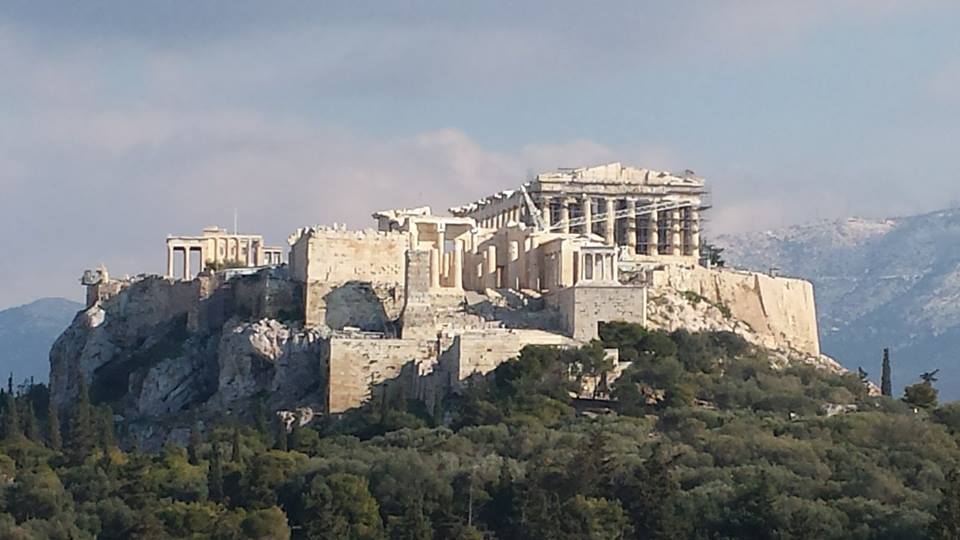 7. Outdoor adventure
Greece is also a great destination for active people. It goes without saying that there are endless watersports opportunities such as kayaking, sailing, windsurfing and kitesurfing to name a few, but there is much more as well.
Hikers will love the varied landscapes, particularly on Crete, and cyclists will find it a great country to ride through. The best time to go to Greece for outdoor adventure isn't August though as I did on my last cycling holiday in Greece!
8. Venetian Castles
If you are from the United States and want to see some real castles, Greece has many to choose from. Again, these are really undermarketed.
Whilst people can't fail to notice the fortified town of Rhodes, few people have heard of Methoni and Koroni castles on the Peloponnese. If you are heading that way, be sure to check them out!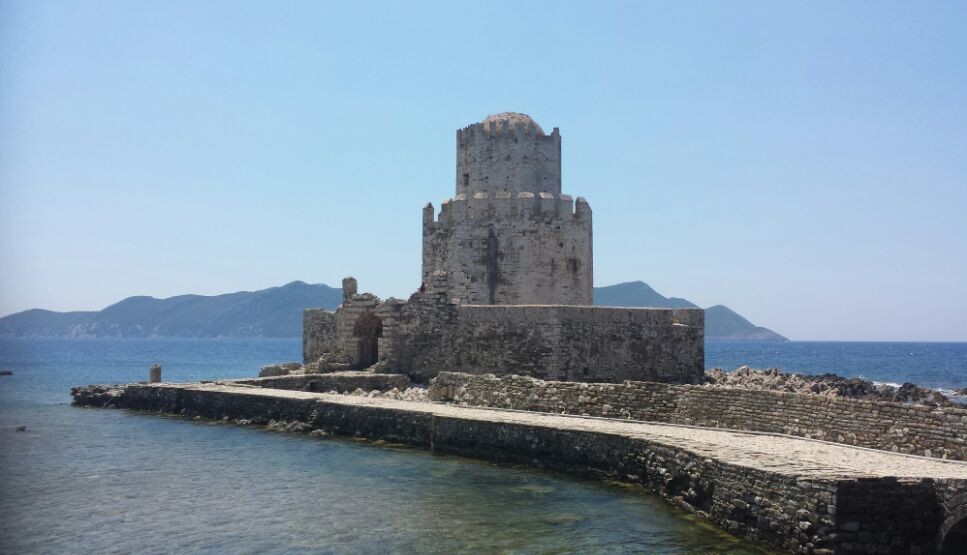 9. Ancient Greece
If you are a Greek mythology fan and love the stories of ancient Greece, you could plan a Greek road trip and create your own Odyssey! Some of the tales and history of Greece can really only be appreciated by visiting the country itself.
For example, you may know that the Greek city states used to hold a truce in ancient times when the Olympic was held in Olympia. This allowed all the athletes to travel there without fear of attack.
It's only when you work out how far Ancient Olympia is from Thebes or further north that you appreciate what an epic journey this might have been!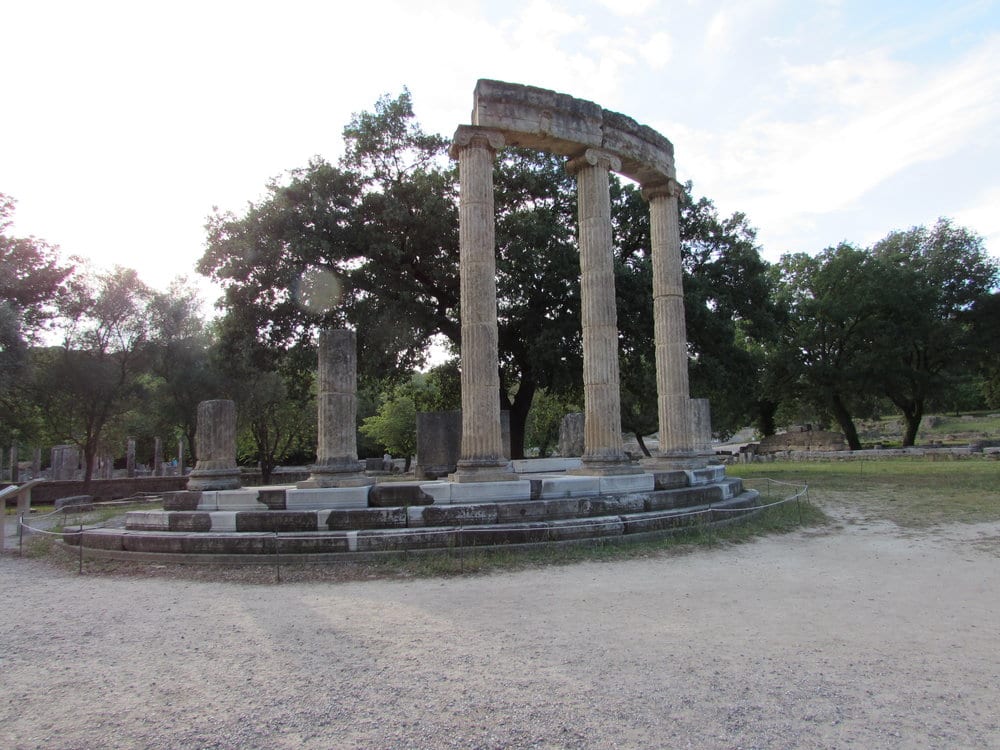 10. It's safe
My final reason for visiting Greece is again one that I think most people don't emphasise enough. Greece is safe.
There are few countries in the world where you would feel comfortable eating a late meal outdoors, and then walking through the streets of an old town in the early hours of the morning with your family. Visit Greece this year and see for yourself!
Plan your trip to Greece
Have these reasons to visit Greece persuaded you that you need to get planning your trip? Then I've got something that can help… and it's free! Sign up for my newsletter, and I'll share my complete guides to Athens and Greece with you, so that you can plan the perfect Greek vacation.
*** Sign up for my newsletter here ***
Pin this post for later