How long should you spend in Athens? 2 or 3 days is an ideal amount of time to spend in Athens if you want to see the main attractions of this ancient city. This travel guide will show you how many days in Athens is best for first time visitors, and what to see and do.
How Many Days To Spend In Athens?
I'm often asked this question by people planning an Athens visit for the first time. In truth, there's no one answer that suits everyone, as it's really going to depend on what it is you want out of your vacation in Greece.
For the most part, visitors seem to want to see the main ancient sites in Athens such as the Acropolis, and then head out to the islands. As such, I'm going to make a sweeping statement and say that 2 days in Athens is about the best amount of time for first time visitors.
The thing is, Athens is a big city, with a lot to see and do. I've lived here over 7 years, and there's still neighborhoods and places I've yet to visit!
So, if you're more of an urban explorer, you could easily extend your time in Athens to 5 days or more.
What to see in Athens
As you might expect of a capital city that has been continuously inhabited for over 3000 years, there's a fair amount to choose from! From archaeological sites to modern street art, Athens is constantly evolving and changing.
Some of the highlights of Athens you should consider visiting and experiencing are:
The Acropolis
The Acropolis Museum
Ancient Agora (and its very good museum)
The Temple of Zeus
National Archaeological Museum
The Streets of Plaka
Monastiraki Square and Flea Market
Anafiotika
Panathenaic Stadium
Street Art in Psyri
The Coffee Scene
Athens Central Market
Food
Changing of the Guard
Museums (there's nearly a hundred of them)!
How many of these things you can do will be down to how many days in Athens you will have.
To help you out, I've included a few useful itineraries for first time visitors to Athens below.
One Day in Athens
If you're visiting Athens as part of a cruise, you may not have much say in how long to visit for.
Many cruise ships allow passengers just a day in Athens, and so it's a matter of squeezing in as much as possible during the few hours you have.
As a result, most people who spend one day in Athens will want to visit the Parthenon and Acropolis, Mars Hill, Acropolis museum and a couple of other places of interest should time allow.
All of the main historical sites and famous landmarks are clustered together in the city centre so it's easy to get from one to the other.
I've got a comprehensive travel guide on how to enjoy one day in Athens that includes essential advice such as how to get from Piraeus Port to the center, what to see and more.
You can find my local's itinerary here: Athens in a day
Recommended for cruise ship passengers short on time: 4 Hour Athens & Acropolis Highlights Tour
Two Days in Athens
As mentioned previously, I feel that 2 days in Athens is about the right amount of time for first timers to the city. It's long enough to see the main sights, and will leave people who love the city wanting to come back for more.
By spending two days in Athens, you'll need a hotel for one or two nights of course. My advice for a short stay like this, is to stay in or near the historic center. This way, you'll be in walking distance of all the popular attractions, important monuments, and and nightlife.
In addition to the main places of interest mentioned in the one day itinerary, you'll also have time to visit Panathenaic Stadium (home of the first modern Olympic Games) and the Agora and Agora museum.
Of all the museums in Athens, I think the Agora museum gives the best account of history of not just the Agora, but development of the city.
Other ideas of things to consider for the second day include visiting the ruins of the Temple of Zeus, exploring Monastiraki flea market, diving into the central food market, and perhaps take an afternoon tour out to Cape Sounion to see the sunset at the Temple of Poseidon.
You can plan the perfect itinerary for two days in Athens using my guide here: Athens in 2 days
Three Days in Athens
If you are visiting Athens for 3 days or more, you might like to consider adding a day trip into your itinerary.
So, assuming that you will keep the two days in Athens itinerary the same, you could then add one of the following day trips on day 3:
This is a good way of seeing a little bit more of mainland Greece, especially if your Greece itinerary then takes you out to the islands of Santorini and Mykonos.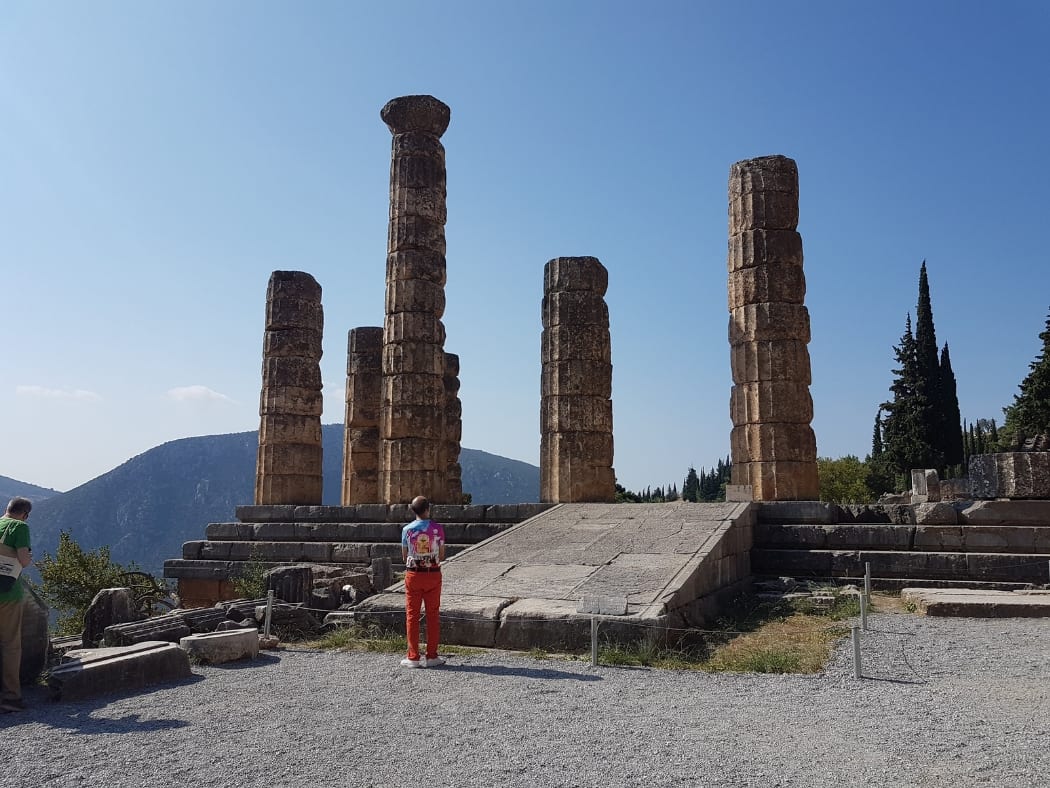 Of the day trip destinations mentioned above, Delphi, Mycenae, Epidaurus and Meteora are all UNESCO World Heritage sites.
I personally love Delphi, and so would recommend this trip above the others if you are debating which would be best.
I'd only suggest taking the island tour if you are not visiting any other Greek islands during your vacation.
Read here for day trip ideas: Best Athens Day Trips
Read here for: My 3 day Athens itinerary
Four and More Days in Athens
Long term travelers, digital nomads, slowmads, and other people who like to spend longer in each destination they visit will want to look beyond just the main 'must dos' of Athens. As a result, they may find that Athens is a lot more multi-layered than they first realised!
There's always something new and exciting happening. Whether a new art gallery opening, social initiative, festival, or event, Athens is a hub of creative activity.
For inspiration on taking your immersion into the city to the next level, you may find these Athens city guides useful.
Also read: Best time to visit Greece
How many days to stay in Athens
I hope you've found these posts on how long to spend in Athens helpful. Please pin this guide on how many days in Athens for later. This way, you'll easily be able to find this travel blog post again if you need to.
FAQ About Staying in Athens
Here are some commonly asked questions about spending time in Athens:
How many days do you need in Athens?
Around 3 days in Athens would be the ideal amount of time needed to see all the main highlights of historic Athens, and to also take a day trip to a place of significant importance such as Delphi or the Temple of Poseidon at Sounion.
Is 2 days enough in Athens?
Two days is enough time in Athens to see the main points of interest in the historic center, such as the Acropolis, Parthenon, and Ancient Agora.
Which ancient ruins in Athens should I see?
When you visit Athens, you should certainly go to the Acropolis and see the ancient temple known as the Parthenon. Also, make time to check out the Ancient Agora, Roman Agora, Temple of Olympian Zeus, Hadrian's Library and Kerameikos.
Is the Acropolis Museum worth visiting?
The Acropolis Museum is definitely worth visiting if you are interested in ancient Greek history and culture. It is one of the best museums in Athens, and has a large collection of artifacts from the Acropolis archaeological site.
How do I get from Athens Airport to the city center?
There are a few ways to get from Athens Airport to the city center. You can take a taxi, bus, or the metro to Syntagma Square.
Is the National Archaeological Museum worth visiting?
Anyone with an interest in ancient history will appreciate spending a few hours in the National Archaeological Museum when they visit Greece. It has the richest collection of Ancient Greek artifacts anywhere in the world.
More Athens and Greece Guides
If you would like more information as you plan your trip to Greece, you might find these other travel guides useful. You can also sign up to receive travel tips and advice by email using the form at the top of this page.
---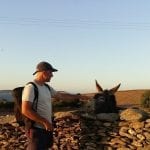 –
Dave Briggs
Dave is a
travel writer
who has been living in Athens since 2015. As well as putting together this guide on how long you'll need to explore Athens, he has written hundreds of travel blog posts designed to help you plan the perfect Greece itinerary. Follow Dave on social media for travel inspiration from around the world: