Decide where to travel in Greece by discovering more about the Greek islands, ancient wonders, and fantastic beaches of this beautiful country.
Choosing which places to visit in Greece
Imagine a land where ancient myths and modern marvels coexist, where sun-kissed beaches and rugged mountains set the stage for an unforgettable journey. Welcome to Greece, a timeless destination that captivates the heart and soul of every traveler!
I've lived in Greece for nearly 10 years now, and every time I travel around the country I discover something new.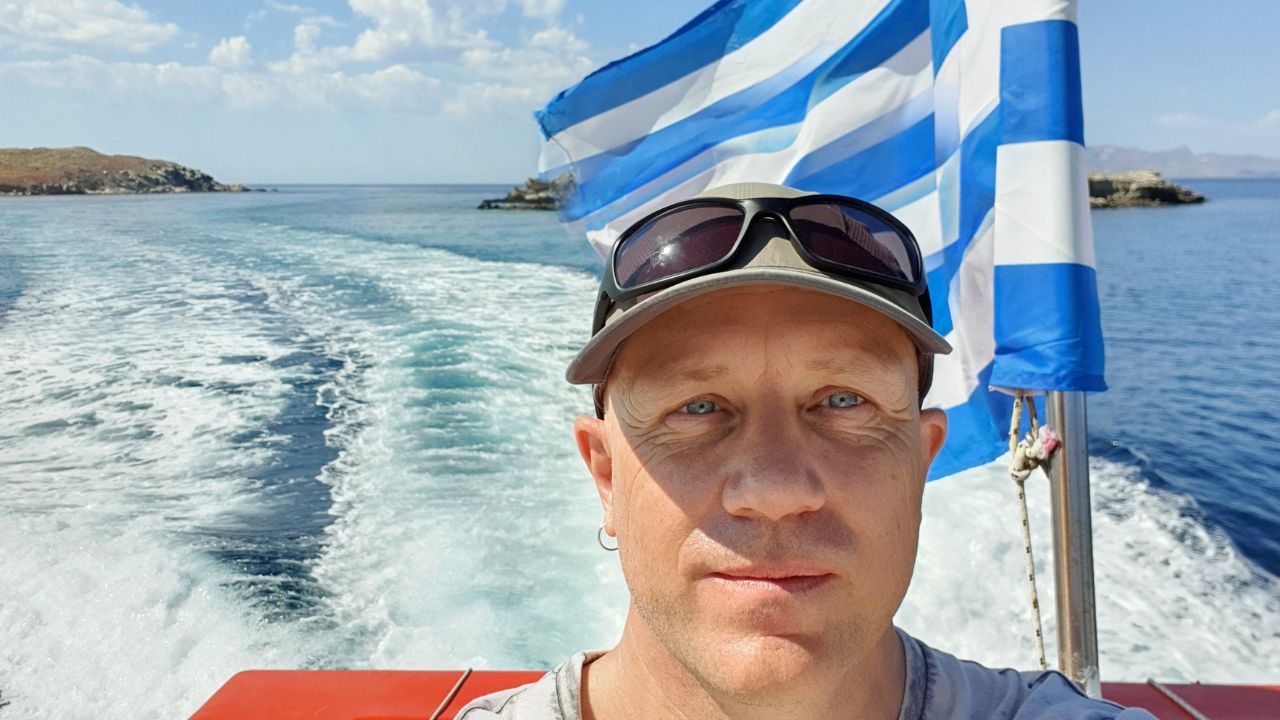 Each Greek island is different from the last, there's subtle differences in the Greek food depending on which region you are in, and history lovers would need 10 lifetimes to see all the ancient sites. The beaches aren't bad either!
If Greece is a country you haven't visited yet, or perhaps you've traveled to Greece before but want to see more of it, this little read should set you in the mood.
Greece offers an unparalleled experience, and it truly is a country with something for everyone. Are you ready to start planning the adventure of a lifetime and discover where to travel in Greece?
Greece Travel Highlights
112 Different Greek islands to choose from!
Thousands of miles of stunning coastline and gorgeous beaches.
Accommodation ranging from family run hotels to 5 star resorts.
A history stretching back thousands of years. Greece is the birthplace of democracy.
Monumental ancient sites like the Acropolis, Olympia, and Delphi.
Tasty cuisine with high quality, locally produced produce.
Endless outdoor activities for hiking, cycling, and scuba diving.
The only issue when planning a Greek vacation, is knowing where to travel!
Traveling to the Greek Islands
Most people have heard of the top-tier destinations in Greece like Santorini, Mykonos and Crete. Just keep in mind that still leaves another 109 inhabited islands in Greece you can travel to!
These are divided into six main island groups, with Crete being so large it gets counted by itself.
Geographically, the Ionian islands which include Zakynthos are on the west side of the country. The other island groups such as the Cyclades islands and Dodecanese are to the east and south of the Greek mainland.
When planning a Greek island hopping trip around Greece, it pays to take a look at the map first. Generally speaking, if you are looking to travel in Greece by ferry, it's easier to do so by sticking to one island group at a time. For example, you can't travel directly from Skopelos to Mykonos by ferry or flight.
People's opinions as to what are the best Greek islands vary. I tend to prefer to travel to the quieter islands in Greece like Kassos or Sikinos. You might prefer the party scenes of Mykonos or Ios.
By the way, you can check ferry timetables and book ferry tickets with: Ferryscanner
Here's a selection of islands you might consider traveling to when on holiday in Greece:
Santorini
Ah, Santorini! This iconic island in the Cyclades Islands is the epitome of romance, with its mesmerizing sunsets, dramatic cliffs, and the famous white and blue houses perched along the caldera.
Just keep in mind that Santorini is a bucket list destination for more people than just yourself – it can be very busy, especially during the high tourist season month of August.
Here are some things you can do in Santorini:
Wander through the charming streets of Oia
Take the scenic walk from Fira to Oia
Take an unforgettable sunset catamaran cruise
Indulge in mouthwatering local cuisine at one of the many exceptional restaurants
Mykonos
Mykonos is often considered to be one of the best places to visit in Greece. This Cyclades island is known for its golden sandy beaches, turquoise waters, and unique blend of quaint old town and contemporary flair.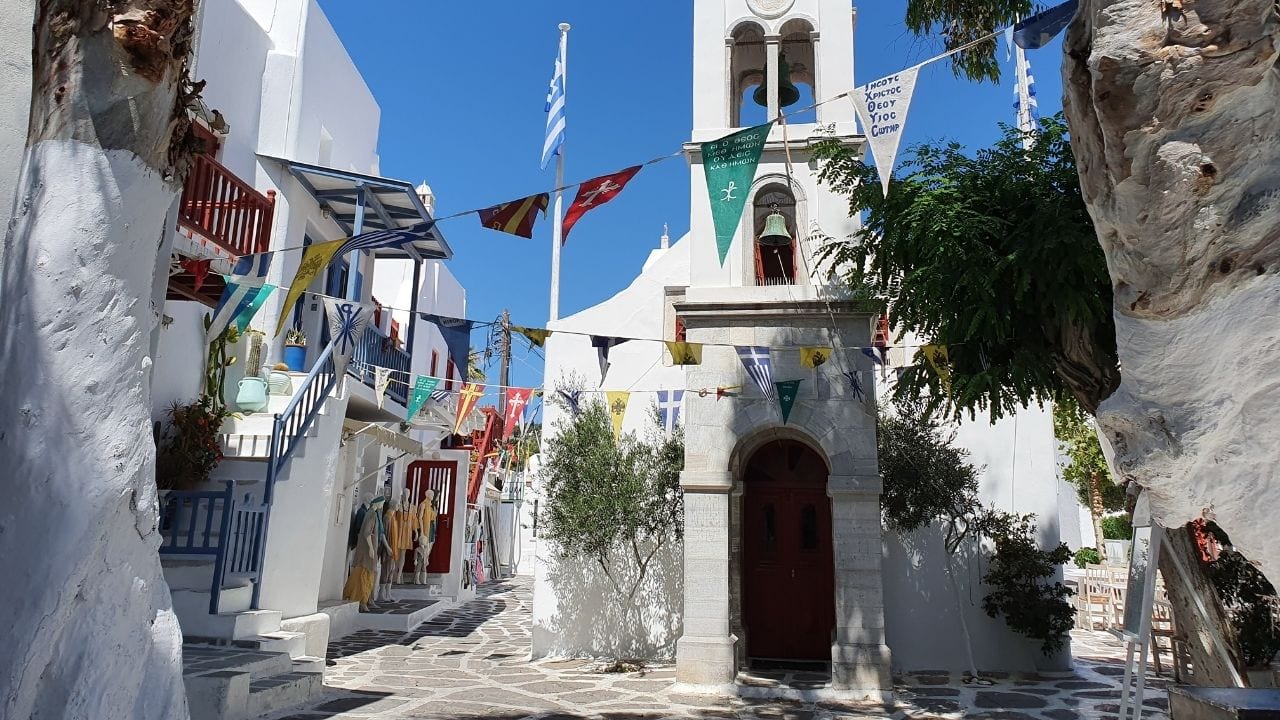 Dance the night away at one of the island's famous clubs or soak up the sun on a pristine beach. While you're there, don't miss the iconic windmills and the birthplace of Apollo and Artemis at the archaeological site of Delos.
Many first time travelers to Greece like to combine visiting Mykonos with Santorini and Athens. Check out my 7 day Athens Mykonos Santorini itinerary!
Rhodes
Rhodes, the largest of the Dodecanese Islands, is a treasure trove of history and natural beauty. The island's ancient ruins, such as the Acropolis of Lindos and the Palace of the Grand Master, tell a fascinating story of its rich past.
Beyond its historical sites, Rhodes also captivates visitors with gorgeous sandy beaches and charming fishing villages, offering a taste of authentic Greek island life.
Corfu
Corfu, a captivating island nestled in the Ionian Sea, boasts a diverse landscape of rugged mountains, olive groves, and stunning beaches. The island's UNESCO World Heritage-listed Old Town is a maze of narrow streets and Venetian architecture, perfect for leisurely strolls and soaking in the rich history.
For a truly unforgettable experience, explore the island's many hidden coves and bays, or simply relax on one of its many pristine beaches.
Uncovering Ancient Greece
Recognized as the cradle of Western civilization, Greece, an incredible country, is home to ancient sites that provide a fascinating journey into the past. Magnificent monuments like the awe-inspiring Acropolis of Athens and the mystical ruins of Delphi attest to the country's rich history and enduring legacy.
Step back in time and explore the wonders of ancient Greece, where the stories of ancient Greek mythology, gods, and heroes come to life, all created by the imaginative minds of the ancient Greeks.
Athens
Athens, the capital city of Greece, is a vibrant metropolis where ancient and modern attractions seamlessly coexist. Marvel at the iconic Acropolis and Parthenon, symbols of the city's illustrious past, and lose yourself in the bustling streets and lively neighborhoods.
Remember to indulge in the delectable Greek cuisine at a local taverna and enhance your historical understanding by visiting the Ancient Agora and National Archaeological Museum, home to a plethora of fascinating artifacts, during your visit in Greece.
Athens is also a key transport hub, so if you want to travel to other parts of Greece, you can usually do so quite easily from Athens by flight or ferry.
Delphi
Located on the slopes of Mount Parnassus, Delphi bears the mark of ancient sanctuary, steeped in myth and legend. Once home to the famed Oracle of Delphi, this UNESCO World Heritage Site boasts the Temple of Apollo, Athenian Treasury, and an ancient stadium.
Travelling to Delphi in Greece can be done from Athens on a day trip. Alternatively, if you have rented a car to make a road trip around mainland Greece, Delphi is a destination to add to your itinerary!
Olympia
Experience the spirit of the Olympic Games at the ancient site of Olympia, known as the birthplace of this prestigious event. Discover the well-preserved monuments, temples, and ancient stadium dedicated to the Olympians, and imagine the roar of the crowd as you stand in the very place where athletes once competed for glory and honor.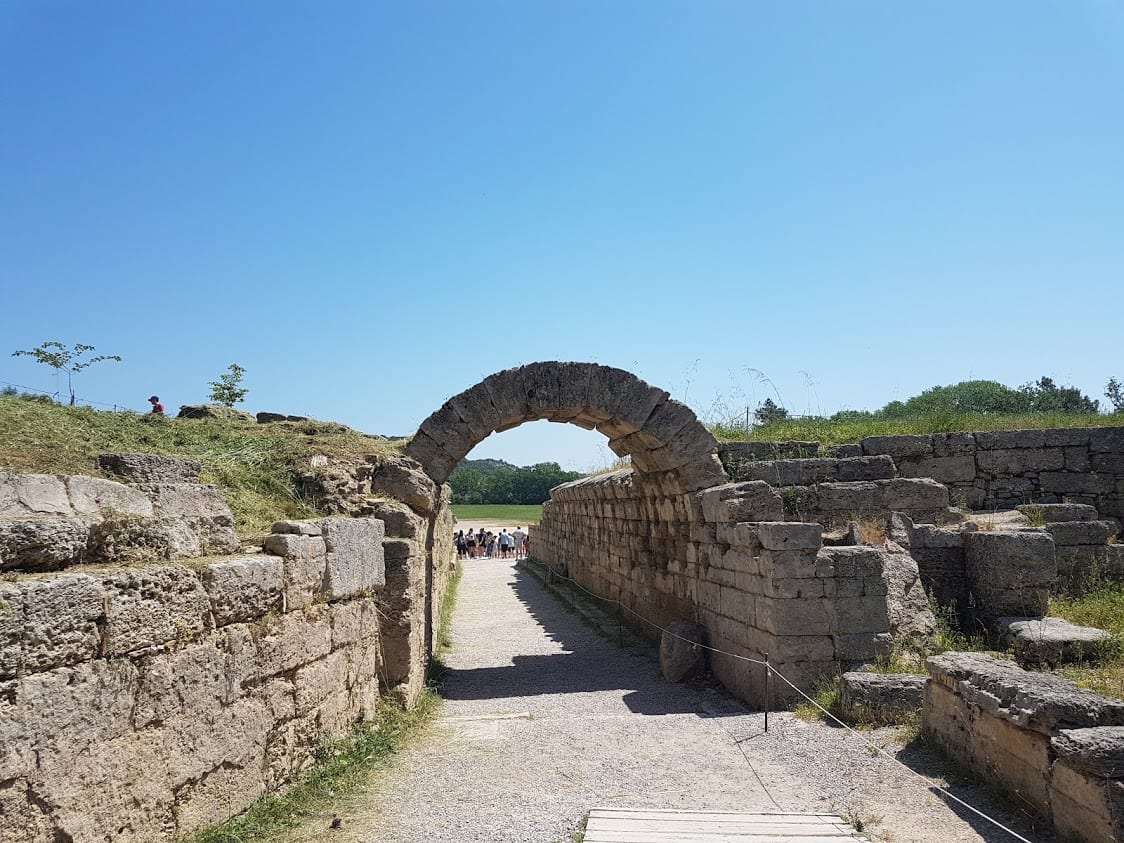 Olympia is located in the Peloponnese, and is quite isolated from other key destinations you might want to travel to in Greece. The trip there is popular with cruise boat passengers who have a stop nearby. Day trips from Athens to Olympia are just about possible, but it's better to incorporate a visit there as part of a road trip in the Peloponnese.
Knossos
Located on the island of Crete, Knossos is a well-preserved Minoan ruin with a fascinating history. Unravel the legend of the Minotaur and the Labyrinth as you explore the ancient palace and its remarkable frescoes.
When visiting Knossos, you should also make time to see Heraklion Archaeological Museum as this puts everything into context, and also has some of the finest Minoan artefacts in Greece housed there.
Off-the-Beaten-Path Destinations
If you're in pursuit of a more authentic experience away from the tourist crowds, Greece harbors numerous hidden gems ready for exploration. Escape the beaten path and explore the lesser-known destinations of Kassos, Ioannina, and Nafplio, each offering unique experiences and a true taste of Greek culture.
Kassos
Never heard of Kassos? It's hardly surprising! This tiny island has flown under the radar for years, and is probably the most genuine Greek island I have traveled to. What do I mean by genuine? Well, tourism isn't really the main industry, the food is fantastic, and the people really friendly.
Tucked away in the Dodecanese Islands, Kassos is a tranquil escape from the bustling tourist hotspots. With its laid-back atmosphere, Kassos offers a genuine Greek island experience for few tourists.
If you want to get off the tourism conveyor belt, Kassos is the best place to travel to in Greece!
Ioannina
The charming capital of Epirus, Ioannina, is a treasure trove of Byzantine history, museums, and monasteries. With its picturesque mountain villages and stunning landscapes, Ioannina serves as a great base for exploring the region.
Visit the Island of the Lake and its seven monasteries, and lose yourself in the rich history and culture of this captivating city.
Nafplio
Nafplio, a picturesque seaside town, is the perfect destination for a romantic getaway or a relaxing vacation. It might not quite be off the tourist trail, but it's certainly not Santorini or Mykonos level!
This charming town, with its rich history and beautiful beaches, offers the ideal setting for leisurely strolls and indulging in delicious local cuisine.
Explore the historic sites, such as Palamidi Castle and Akronafplia Fortress, and immerse yourself in the enchanting atmosphere of this idyllic destination.
Adventure and Nature in Greece
Beyond ancient ruins and sun-soaked beaches, Greece also serves as a haven for those seeking adventure and nature. Discover the breathtaking beauty of Meteora, Zagori, and Halkidiki, where you can embark on thrilling outdoor activities and explore the awe-inspiring landscapes that make Greece a truly unforgettable destination.
Meteora
Meteora, distinguished as a UNESCO World Heritage Site, mesmerizes visitors with its towering rock formations and ancient monasteries, showcasing one of the world's most awe-inspiring natural wonders. Perched atop these majestic cliffs, the monasteries offer breathtaking views and spiritual experiences that will leave you feeling awestruck and inspired.
Regardless of whether you seek solace or adventure, Meteora presents an unforgettable experience that is not to be missed.
Zagori
Situated in northwestern Greece, Zagori stands as a region of remarkable natural beauty and deep-seated cultural heritage. With its dramatic mountains, lush forests, and picturesque villages, Zagori offers a plethora of outdoor activities for the adventurous traveler.
Hike through the iconic Vikos Gorge, explore the ancient stone bridges, or simply relax and take in the breathtaking scenery of this enchanting region.
Halkidiki
Halkidiki, a popular destination for nature lovers, offers a plethora of landscapes and activities to enjoy. With its beautiful beaches, lush forests, and crystal-clear waters, Halkidiki is a paradise for outdoor enthusiasts.
Take a leisurely stroll along the shoreline, hike through the verdant woodlands, or set sail on a thrilling sailing adventure to explore the hidden coves and bays of this fantastic destination.
Greek Culture and Cuisine
As a melting pot of cultures, traditions, and flavors, Greece invites visitors to immerse themselves in its vibrant lifestyle and savor the delectable cuisine. From the authentic island experience of Andros to the tranquil atmosphere of Sifnos and the bustling city life of Thessaloniki, Greece offers an unforgettable gastronomic journey that will tantalize your taste buds and satisfy your cravings.
Andros
If you're seeking an authentic Greek island experience, Andros is the perfect destination. With its beautiful beaches, historic monasteries, and mouthwatering seafood, Andros offers a true taste of Greek culture.
Explore the quaint villages, savor the local cuisine, and unwind on the pristine shores of this charming island. I've written a travel guide book to Andros, available on Amazon here: Andros and Tinos guidebook
Sifnos
For a relaxing island getaway, look no further than Sifnos. With its laid-back atmosphere and delicious local cuisine, Sifnos offers the perfect opportunity to unwind and indulge in the best of Greek island life.
Thessaloniki
Thessaloniki, a vibrant city in northern Greece, offers a diverse range of experiences, including:
Historic sites like the White Tower
Contemporary art museums
Bustling food markets
Lively nightlife
The city of Thessaloniki is a cultural and gastronomic hub that provides a taste of modern Greece. Even Athenians grudgingly admit the food is better in Thessaloniki!
In few cities can you explore such rich history, savor delicious cuisine, and immerse yourself in the energetic atmosphere as you can in this dynamic destination.
When to travel to Greece
As important as where to travel in Greece is knowing when to visit Greece!
To optimize your Greek experience, consider scheduling your visit during the shoulder seasons of May, June, and September. If you plan to visit Crete, the largest island in Greece, you can even consider October. During these months, you'll enjoy:
Pleasant weather
Fewer crowds
More opportunities to explore the country's incredible sights without the hustle and bustle of European visitors that flock to Greece during the peak summer months.
July and August are the busiest time for people taking vacations in Greece, and most islands seem overly busy at this time.
Transportation Options
What transport options you choose will depend on where you want to travel in Greece. Many Greek islands have airports, and all are connected by ferry to some degree or another.
For added flexibility and the freedom to discover Greece at your own pace, consider renting a car at each destination. It's probably the best way to travel around Greece if you want to get to know the country better.
Accommodation Choices
In terms of accommodation in Greece, there are an abundance of choices available, including:
Luxurious resorts
Boutique hotels
Charming villas
Budget-friendly options
There's something to suit every traveler's taste and budget.
Whether you're seeking a romantic retreat, a family-friendly getaway, or a solo adventure, Greece offers a variety of accommodations to ensure your stay is as comfortable and memorable as possible.
Related: Must see places in Greece
Which places to travel in Greece
From the sun-kissed beaches of the Greek Islands to the awe-inspiring landscapes of Meteora and the vibrant city life of Thessaloniki, Greece is a land of endless beauty, rich history, and unforgettable experiences. Immerse yourself in the country's captivating culture, savor its delectable cuisine, and create memories that will last a lifetime. Isn't it time you discovered the magic of Greece?
Frequently Asked Questions
Where is the prettiest place in Greece?
The most beautiful place in Greece is undoubtedly Oia in Santorini, with its stunning views and classic Greek architecture.
Is Santorini or Mykonos better?
For couples and solo travellers looking for a romantic getaway, Santorini offers unparalleled scenery, views, sunsets and natural beauty. Mykonos may be more suited to groups of friends or families, with its golden beaches and bustling nightlife.
What are some of the must-visit Greek islands?
If you're looking to explore Greece, be sure to visit Santorini, Mykonos, Rhodes, and Corfu— some of the most popular islands in the country!
How can I experience the ancient history of Greece?
Experience the ancient history of Greece by visiting iconic sites like Athens, Delphi, Olympia, and Knossos.
Are there any hidden gems in Greece worth visiting?
Visiting hidden gems like Kassos, Ioannina, and Nafplio in Greece is definitely worth it for their unique experiences and authentic culture.
---
–
Dave Briggs
Dave's a
travel writer
from the UK who's been living in Greece since 2015. As well as writing this guide on where to travel in Greece, he's also written hundreds of other travel blog posts about the Greek islands and other destinations in Greece. Follow Dave on social media for inspiration and Greece travel ideas: