In these Greece travel guides, I share my local knowledge about travel in Greece to help you plan a perfect Greek vacation.
Guides to the Greek Islands and Mainland Greece
Hi, My name's Dave, and welcome to these Greek travel blogs and guides!
I've been living in Greece for over six years, and during that time, have traveled all over the country.
I've cycled around the Peloponnese, gone island hopping in the Cyclades, spent months exploring Athens, and have visited most of the major archaeological sites and places of interest.
In addition to spending a lot of time traveling in Greece, I've also written hundreds of travel blog posts about the country.
The aim of this page, is to help you find what you are looking for a little more easily, so that you too can enjoy Greece as much as I enjoy living here.
On this page, you'll find the most important Greece travel guides which you read by clicking through on the orange link.
If you can't seem to quite find what you are looking for, feel free to use the search bar at the top of the page.
Where to travel in Greece
Greece may be a small country when compared to others, but the sheer number of regions and islands make seeing it all quite a challenge!
In order to get you started, I've included links to my guides to the main regions of Greece below.
Why travel to Greece?
Greece appeals to a wide variety of people. Whether you are an island lover, history buff, culture vulture, or outdoor enthusiast, there's somewhere in Greece for you!
Take a look at this blog posts for some inspiration on where to travel in Greece:
Greece Travel Itineraries
As you can imagine, there's an almost endless variety of vacation itineraries for Greece you could come up with.
Here's a few suggestions which seem to be popular with readers planning to travel Greece.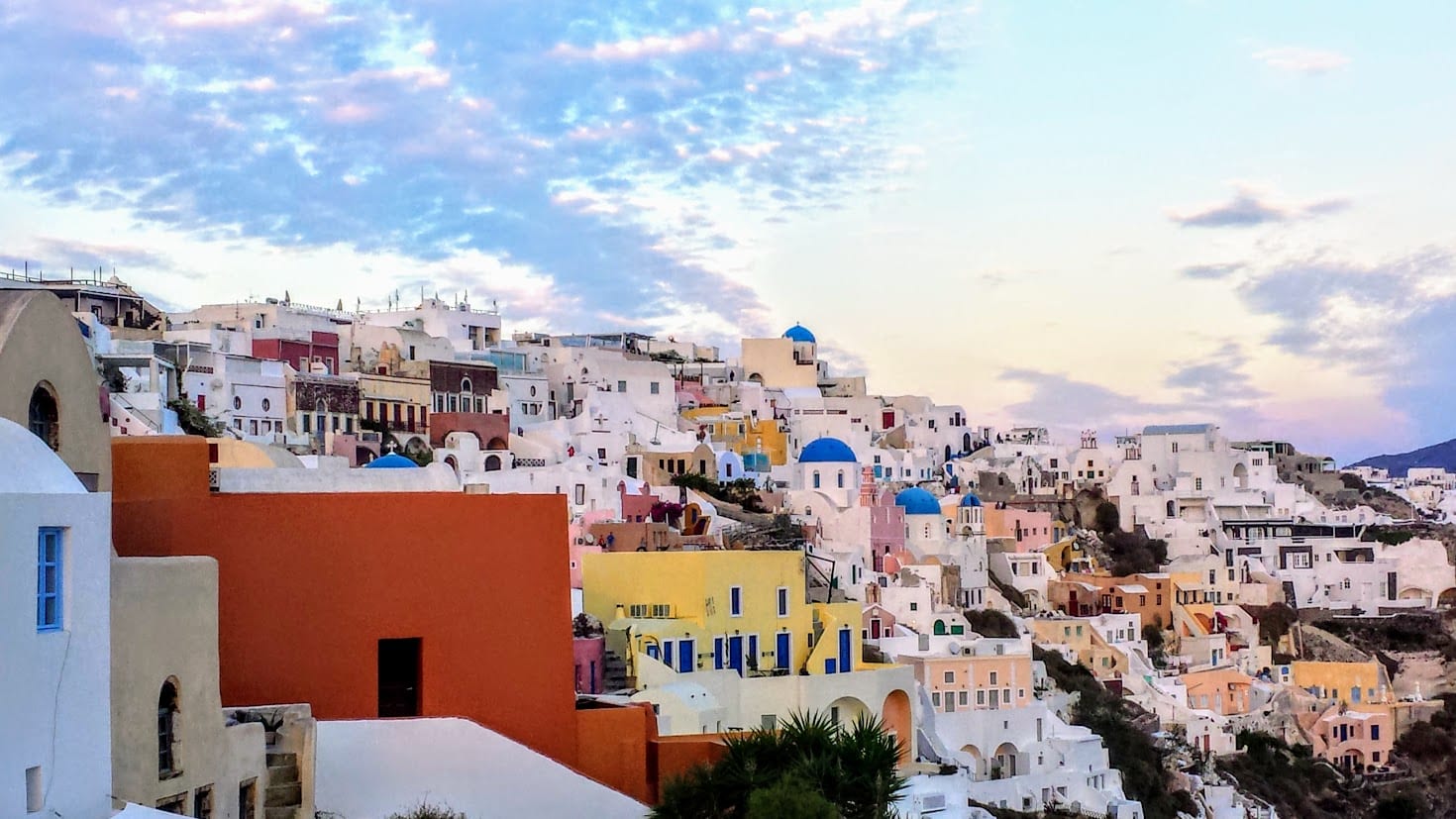 Useful Travel Posts About Greece
Here's a few more blogs you may find useful in planning your trip to Greece:
And now, a few more guides that may help you travel Greece!
I've literally written hundreds of guides to Greece now, and it's impossible to list them all here.
Instead, I've listed what I consider to be the core travel blogs about Greece in Europe, each one of which links out to other related articles.
More Free Greece Travel Guides
I know what it's like surfing the web for travel planning information. Sometimes, you forget where you've visited even though you want to come back for more later.
To help, I have a neat series of Greece travel guides I'd love to send you over a series of days. Just sign up below, and I'll drip feed you a guide every few days on how to travel in Greece!
If you've already signed up, just ignore it!
Greece Europe
It would be awesome if you could share this Greece travel blog so anyone else planning a trip to Greece might see it. If you have a pinterest account, use the image below, and add it to one of your Europe Greece boards!